Bobi Wine lands at Entebbe, police take him away
Ugandan pop star-turned-MP Robert Kyagulanyi, known as Bobi Wine, has landed at the Entebbe International Airport where security agents have separated him from other passengers and taken him away.
It is not clear if they are detaining him or escorting him to his home.
Speaking in Nairobi, Kenya earlier, before boarding a flight to Uganda, Mr Kyagulanyi said he was afraid of returning home "because of the way the government is conducting itself".
"I'm feeling better and I hope to recover slowly by slowly. I'm going back, although the situation back home is uncertain," he said at Nairobi's Jomo Kenyatta airport.
"The government is evidently panicking because they've never seen so many people united and speaking with one voice," he added.
Roads had been sealed off and barricades erected around the airport ahead of his return.
There's a tight armed police cordon around the airport, with helicopters circling overhead.
At his home in Magere, on the outskirts of the capital Kampala, police is also heavily deployed.
Mr Kyagulanyi had been in the United States where he was seeking specialised treatment for injuries that he alleges he got when tortured in custody.
Bobi Wine is facing charges of treason relating to an alleged attack on the convoy of President Yoweri Museveni during a by-election campaign.
Meanwhile, his supporters may have been banned from the country's airport, but a small group of them have been spotted outside his home.
TENDER NO. 28/KBC/2020-2021 FENCING OF KENYA BROADCASTING CORPORATION'S PARCEL OF LAND IN NYALENDA (KISUMU). – KBC
Follow us on Social Media
Suluhu: Closer ties for Kenya and Tanzania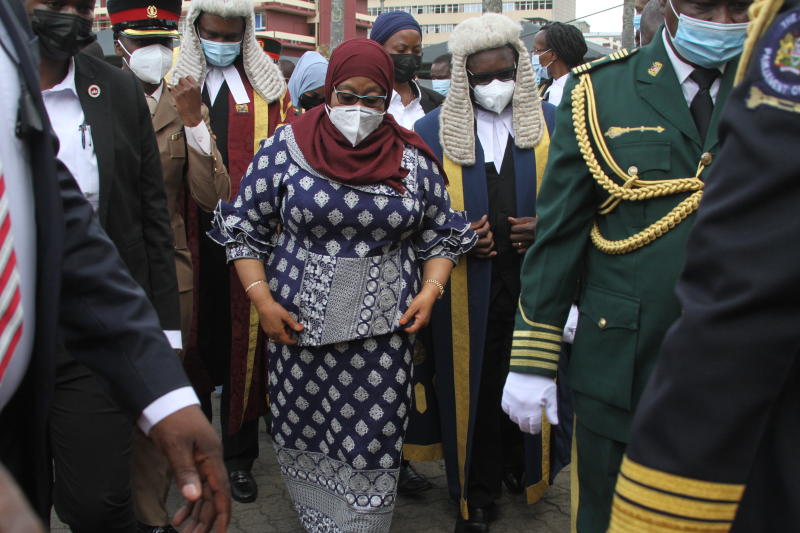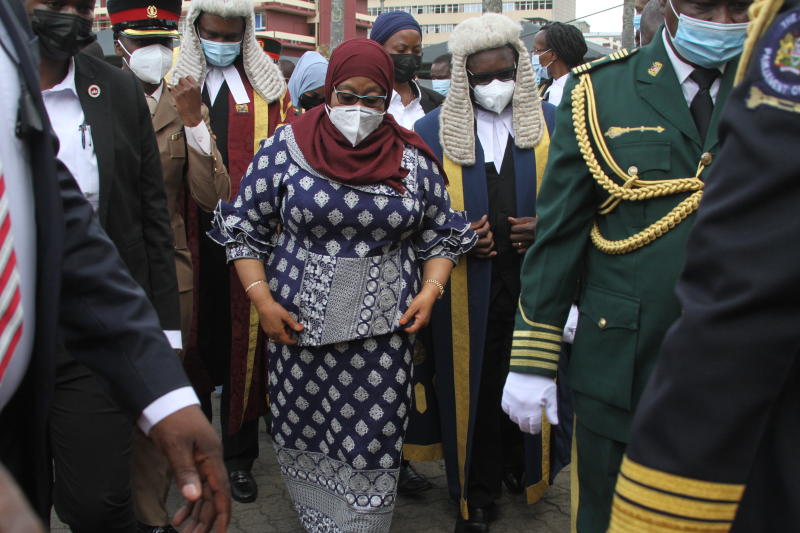 ?President Samia Suluhu's address to Parliament was a masterclass in charm, punctuated by periodic applause and stomping of feet by Kenyan lawmakers.
Covid-19 deaths, hospitalizations soar among youth in Americas – KBC
Hospitalizations and deaths of younger people are surging as the COVID-19 pandemic accelerates across Latin America and the Caribbean, Pan American Health Organization (PAHO) Director Carissa Etienne said on Wednesday.
"Adults of all ages – including young people – are becoming seriously ill. Many of them are dying," Etienne said at her daily press briefing as quoted in a PAHO release.
In Brazil, mortality rates doubled among those younger than 39, quadrupled among those in their 40s, and tripled for those in their 50s, between December 2020 and March 2021, she said.
"For much of the pandemic, our hospitals were filled with elderly COVID patients, many of whom had pre-existing conditions that made them more susceptible to severe disease," Etienne said. "But look around intensive care units across our region today. You'll see they're filled not only with elderly patients, but also with younger people."
Get breaking news on your Mobile as-it-happens. SMS 'NEWS' to 20153

Etienne urged hospitals in the region to increase the size of intensive care units (ICU) in anticipation that the trend will continue, while warning that expansion of ICUs cannot continue indefinitely.
As a result, she urged nations to double down on prevention measures such as lockdowns and facemasks.
Tell Us What You Think