Bobi Wine arrested after landing in Entebbe Airport
Popular Ugandan politician Robert Kyagulanyi, better referred to as Bobi Wine, was on Thursday afternoon arrested, barely an hour after leaving Jomo Kenyatta International Airport (JKIA) in Nairobi.
The popular Kyadondo East MP was arrested when the KQ plane that he was travelling in touched down at Entebbe International Airport.
Bobi Wine was not even allowed to access the immigration area as police were waiting for him at the airside.
Reports indicate that the musician-turned-politician will be taken to his home and placed under house arrest in his Magere home.
Earlier on, the youthful politician was warmly welcomed by staff at JKIA as he landed to take a connecting flight, from the United States where he had been receiving treatment for injuries sustained after being tortured by the Ugandan military.
Politics of deceit: Anatomy of MoUs built on backstabbing, empty words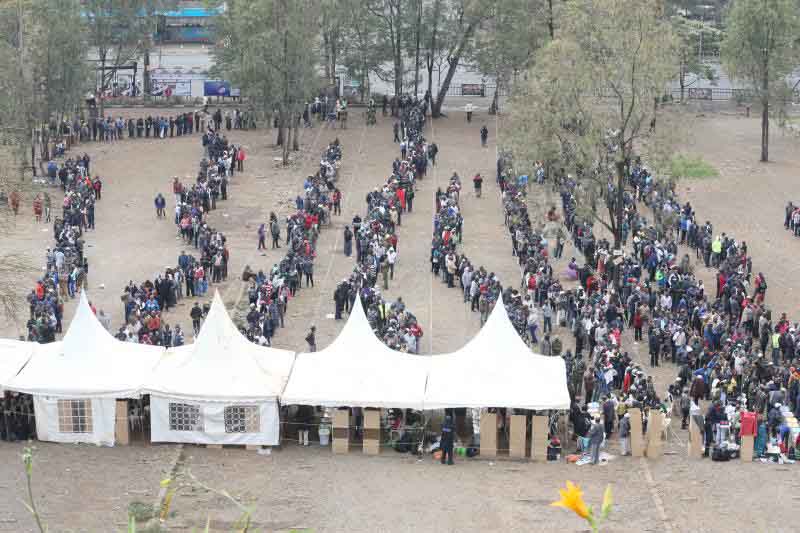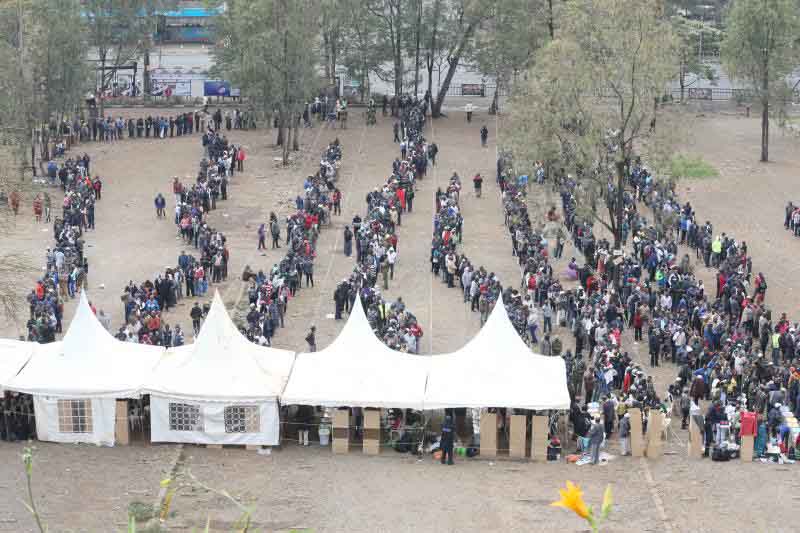 Just like prior to 2002, Kenya is on the cusp of a regime change in 2022 hence the heightened political deal-making.
Rafiki Microfinance in fresh crisis amid internal fall out – The Informer
A deep pocketed investor is mulling walking away from a possible takeover of scandal hit Rafiki Microfinance bank which is under the management of Kenya's deposit insurer, the Kenya Deposit Insurance Corporation (KDIC) amid internal management wrangling at the bank pitting rival camps, The Informer has established.
Those close to the foreign investors say the investors are likely to end possible buyout plans after reports of internal fighting and possible cover up of financial mismanagement by new management at the loss making micro-financier.
Rafiki -the third largest microfinance institution in Kenya – is currently over-sighted by KDIC which is headed by KDIC chief executive Mohamud Ahmed as the company hunts for a strategic investor to buy out the Chase bank shareholding.
The fights are likely to attract the eye of Central Bank of Kenya (CBK) investigators which has been keen on reining in possible bank collapses, after the fall of Chase Bank, The Informer has learnt.
The troubled Rafiki, which was owned by the collapsed Chase Bank, is in the middle of a transition and is seeking to recruit a chief executive officer (CEO) to replace its former Managing Director Ken Obimbo who recently left the post.
Obimbo who has been CEO since 2015 exited the company in March this year in controversial circumstances after a near six year stint.
Obimbo took over from Daniel Mavindu currently serving as the lender's chairman.
Rafiki is working with an executive headhunter on the CEO search.
"The CEO will be expected to provide effective strategic leadership and direction to the management team with a view to accomplish the mandate of the bank," said the firm involved in the search in a notice published in newspapers on April 16.
"Minimum qualifications (include) at least ten years of direct experience in financial services, seven of which should have been in top management positions in a Microfinance bank or similar environment."
Ahead of the expected corner office hiring Rafiki has tapped its Chief Finance Officer (CFO) Paul Karanja Macharia to the helm of the CEO post in acting capacity.
Macharia has previously worked at Equity Bank and Chase Bank (Finance Departments) and was a Finance Manager at Chase Bank before joining Rafiki in 2016.
The roles were on the spotlight after the collapse of Chase Bank.
He will be acting CEO from 1st April 2021 for 90 days as the search for a substantive CEO is undertaken.
Amid the search for new CEO, the microfinancier is recording a string of high profile exits.
Insiders contend that Macharia has a reputation for bullying and harassing staff who approach him for approvals and is widely feared.
Macharia's appointment has compounded the internal wrangling as employees form different camps to defend their roles.
"He enjoys being feared and mistreats staff in Finance Department leading to high number of staff exit in the department." Another source intimated.
Under his brief role, the bank has been hit by high profile exits. Some say he has targeted non-Kikuyu staff at the bank in what raises the specter of possible tribalism at the micro-financier.
Among those who have faced the purge include former long serving Head of Marketing and Corporate Affairs Zak Syengo who is among the senior executives who have left the company in recent weeks under Macharia's brief reign.
Syengo who is a close ally of the current chairman Daniel Mavindu and a former Strathmore alumni has resigned but is serving notice pending his exit.
Mavindu is a well-connected business man who still has vast interests in the lender does not see eye to eye with the acting CEO.
It is alleged it is on this basis that the acting CEO Macharia has initiated a purge of senior level managers deemed not to be in his camp.
Other high profile exits include that of Derrick Lwatati who was the General Manager – Business Development.
Lwatati has been moved by Macharia to Rafiki Homes (a subsidiary of Rafiki dealing with development and sale of properties) as General Manager.
The move is widely viewed as a demotion considering the standing of the two companies and Rafiki homes not yet being operational and a continuation of the purge of non-Kikuyus.
Other high profile exits by Heads of Departments (HoDs) are expected at the bank in the near future.
At the centre of the mass exits are allegations that staff including HODs are being intimidated by the Acting MD and are fearing for their jobs.
Prevailing atmosphere among staff, The Informer, understands is that of fear and uncertainty staff are going through work motions just to protect their jobs.
HOD's are said to be targeted and victimised and anyone deemed not to be in the CFO/ Acting MD's camp is targeted for elimination.
Our investigations have established that the Head of Credit is on suspension, Head of Marketing has resigned, about 3 or 4 other HOD's are already being targeted for suspension.
"The CFO/Acting MD is unprofessional and on a wide scale witch-hunt campaign. How many more staff must undergo this kind of injustice," says part of a petition being filed for presentation to the National Assembly by workers.
"If this injustice is happening to senior managers then what is to expected to happen to the rank and file will this not adversely affect productivity," adds the petition which is to be copied to KDIC, CBK and other regulators.
Workers have asked the CBK, KDIC, and the Rafiki Board that is led by Mavindu to address the complaints before it's too late.
"How is the Board correcting these irregularities, are staff safe to air views contrary to those of the CFO/ Acting MD without fear of victimization," says the petition.
The disputes have raised concerns among investors seeing that Rafiki's parent company collapsed under duress.
Rafiki Microfinance Bank was a subsidiary of Chase Bank and launched its operations in the Kenyan market in 2011 targeting the microfinance industry.
Chase Bank was placed under receivership on April 7, 2016 following a run on deposits after reports of liquidity problems spread online.
Chase Bank was re-opened on April 27, 2016 under the management of the Kenya Deposit Insurance Corporation (KDIC).
Mauritian lender SBM Bank in 2018 carved out and bought 75 per cent of certain assets and liabilities from Chase Bank in what was considered as cherry-picking 'good assets.'
Rafiki was a subsidiary of Chase bank but was not bought by SBM.
Rafiki has 19 branches spread across 11 counties in Kenya.
The fights have threatened to derail multibillion ongoing programs by the lender.
Jubilee Insurance in 2015 inked a bancassurance deal with Rafiki Microfinance Bank to distribute life insurance products in a bid to further boost its presence in the country.
Jubilee Insurance CEO Patrick Tumbo said then the partnership with Rafiki will help in improving access to life insurance products among Kenyans.
"This partnership will enable Rafiki Microfinance Bank customers to access our life products with ease from their banker across the country," Tumbo added then.
Germany's insurance and asset management firm Allianz which serves more than 100 million retail and corporate customers in more than 70 countries worldwide recently completed the acquisition of 66 percent stake (1,522,622 ordinary shares) in Jubilee General Insurance Company (Kenya), leaving the holding company (JHL) with 34 percent of the shares.
Ruto's Mt Kenya hustlers meet to fine-tune bottom-up economic model » Capital News
NAIROBI, Kenya, May 9 – Deputy President William Ruto on Saturday hosted leaders from Mt Kenya region to discuss how to re-engineer the country's economy.
Ruto said the meeting which was a follow-up to a similar forum held in Maasai Mara on May 1 deliberated on collaborative efforts to re-engineer government economic approach to one that promotes enterprise and fosters the empowerment of ordinary Kenyans.
"Through the ongoing consultations covering all regions and all sectors of the economy, we anticipate the generation of more jobs and expanded opportunities for those in the lower cadre will rid our country of poverty," he tweeted.
During an engagement with three representatives from each of the 11 counties from Mt Kenya region, it was agreed that more targeted and inclusive sessions should be held with Hustler Movement representatives, Members of the County Assemblies, religious and business leaders to follow as the country opens up.
The DP has been building the Hustler Movement, a political group championing for a bottom-up economic model, as his preferred platform for the 2022 presidential run.
At Maasai Mara, Ruto was accompanied by economist David Ndii who briefed the legislators on DP's proposed 'Bottom-Up Economic model' which seeks to uplift the common citizen and provide them with an opportunity to have a say in government.
The DP on Friday held another meeting with over 50 individuals including a section of Mt Kenya where the politicians and experts from different sectors discussed economic revival, a subject Ruto has been propagating since the pandemic broke out in the country.