Billnass disputes claims he is dating Nandy, says he moved on
Bongo hip-hop artist William Lyimo aka Billnass has once again come out clean about his alleged relationship with Tanzanian songstress Faustina Charles Mfinanga aka Nandy.
Speaking to a Tanzanian blog, the rapper said that their relationship ended ages ago and he has since moved on with someone else. According to Billnass, Nandy is now just a colleague in the music industry.
"Hakuna kitu kama hicho. Ni kweli nipo kwenye uhusiano wa kimapenzi, lakini siyo na Nandy," he said.
The two were rumoured to be back together after they released a song together dubbed Bugana.  
READ ALSO: Nandy- I dream of sharing the stage with Beyonce
After the song was released, Billnass was quick to clarify that he is not back with the songstress, adding that they are just good friends and their relationship is purely work-related.
"Unajua Nandy ni mshkaji wangu sana, nashindwa hata nikuambie nini, kwa sababu tangu tumeachana tumekuwa marafiki wazuri na yote ni kwa sababu ya kazi tu hakuna kingine, hivyo mara nyingi tumekuwa tukisapotiana," he said.
Breakup
The two were lovers before they parted ways towards the end of 2017. Throughout their relationship, the two artists managed to keep their romance from the public until it emerged that they were no longer together.
In an interview last year, Billnass explained how his relationship with Nandy ended and the reason why they decided to call it quits.
"Nandy and I broke up in 2017, actually a few months earlier, it's just that we never made it official until the end of 2017. There were so many reasons why we couldn't continue dating, one being that I was still in school and was trying to you know…. finish and all that," he said.
"At the same time she had just entered a music competition that needed her attention, so yeah, just that and many other things I can't say in detail," he added.
However, in a candid interview with Times FM, Nandy revealed that at some point, they were expecting a child together. However, the Aibu hitmaker disclosed that she suffered a miscarriage.
READ ALSO: Nandy moves into luxurious mansion?
The singer further revealed that Billnass may have brought her some over-the-counter medicine to intentionally get rid of the pregnancy but she had since forgiven him.
"Yes, ni kweli nilikuwa na ujauzito wake, lakini kuna dawa ambazo aliniletea za vitu vingine kabisa, lakini hatukuweza kujua kama ingeweza kusababisha ujauzito kuharibika. So ile ilini disappoint sana, maana hatukuwa na nia mbaya na kiumbe" explained Nandy.
In 2018, Nandy and Billnass landed in trouble with authorities in Tanzania after their intimate video leaked online. The two left tongues wagging over their 18+ rated video that was filmed in 2016.
"Napenda kuchukua nafasi hii kuwaomba radhi sana sana familia yangu, ndugu zangu, mashabiki wangu na serikali kwa kilochotokea …bado siko sawa… naomba mniombee uzima," wrote Nandy.
Comments
comments
Kenya confirms 134 new cases number rises to 2474
Comments
comments
Three arrested with explosive materials along Namanga-Nairobi highway
Detectives from the Directorate of Criminal Investigations have on Friday afternoon arrested three individuals ferrying explosive materials along the Namanga- Nairobi highway.
The three; Moses Koite aged 26, years who was driving a motor vehicle registration number KBM 880 U, a Toyota Noah, Patrick Ng'ang'a aged 36 years and Sadic Harabe Sadic a foreign national aged 26 years were arrested ferrying the explosives near Maili Tisa trading centre.
According to the DCI, 17 rolls of detonating codes and one packet containing 100 pieces of supreme detonators were confiscated by a Multi-Agency team of officers.
"Explosive Materials including 17 rolls of detonating codes and one packet containing 100 pieces of supreme detonators have been recovered," said the DCI on their twitter page.
Get breaking news on your Mobile as-it-happens. SMS 'NEWS' to 20153

"The suspects are in lawful custody pending further police action. Further investigations into the matter are ongoing."
Tell Us What You Think
Comments
comments
I needed some cleansing, says Davido as he cuts friends off contact list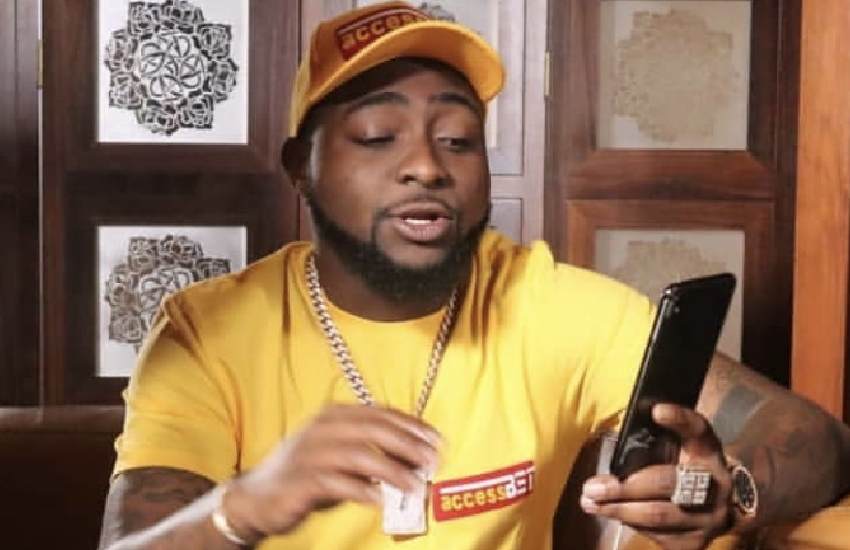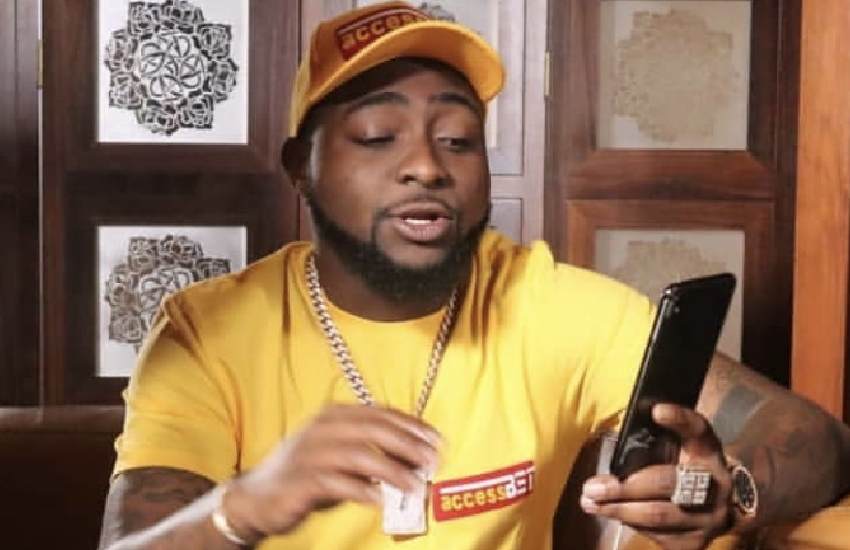 Social distancing seems to be taking a number on popular Nigerian singer David Adedeji Adeleke, who is better known as Davido. The music star took to social media to reveal that he is changing his phone number and advised those trying to reach him to refrain from doing so.
While at it, the Nigerian star pointed out that he has stopped putting the interest of other people before his. He explained that he was changing his phone number because he wanted to 'cleanse'.
"If you can't reach me, don't reach me. All my life, I have put people before me…I think it is time to actually live my life and take care of myself. I have changed my number! I need some cleansing to do love y'all," he wrote.
The father-of-three added that the move is not personal. "Please understand… see you when I drop about," he added.
A closer look at his Instagram account reveals that the 'Blow My Mind' hitmaker has unfollowed his fellow countryman, Wizkid and his label signee Peruzzi, who has found himself in serious trouble as a young lady is accusing him of raping her eight years ago.
Read Also: Staying strong for mama- Davido writes as he chills with son
This comes barely a day after his lawyer shared photos of him stepping out of a hospital in crutches after reportedly fracturing his left ankle.
"How some people chose to enter June. Nawa. At some point yesterday we were literally thanking God there are no shows right now. Get well soon bro @davidoofficial," he captioned the photos.
Chioma Avril Rowland, his girlfriend and the mother of his younger son, also took to social media to wish him a quick recovery, confirming the news of his injuries which details still remain scanty.
"Get well soon baby, I love you. We all wish you well," she wrote.
Following news that he had changed his number, netizens turned on dancehall singer Cynthia Morgan, who has been trying to make a comeback after a musical hiatus.
Initially, Davido had promised to help her out in her comeback journey. Through a tweet about two weeks ago, Davido asked the German Juice hitmaker to call him. But following the announcement, netizens have been left wondering if he has also left Cynthia Morgan on the cold.
The flamboyant US-born singer had earlier given his fans a snippet of his newly purchased mansion worth a fortune in Nigeria's leafy Banana Island, Lagos.
Read Also: Singer Davido flaunts his mansion's interior, says he installed elevator
An excited Davido took to his social media to tease fans with photos of the mansion's interior and flaunted an elevator that he said he had installed as he has always wanted to have one in his crib.
"Always wanted to go up at the crib like this," he captioned a photo of his elevator buttons in a series of videos shared via his Instagram stories.
Comments
comments