BIKO INTERVIEW: Georgine Auma: Educator Giving Deaf Girls 'Ears'
Friday, September 14, 2018 9:35

By JACKSON BIKO
If you ask Georgine Auma what she does for a living she will say, "I'm a teacher by profession, administrator by experience, advocate by passion and mentor by choice." Then she will pause and add, "I build dreams." Confidence oozes from her pores. She's passionate about deaf women and girls with bias to education because it opened doors for her. She co-founded Deaf Girls Education Foundation where she mentors girls (And earned her Mandela Washington Fellowship).
She loves football and was the secretary of the Deaf Football Association of Kenya that aims to nature talents in the deaf youth. She is currently the director of Studies at Ngala Secondary School for the Deaf in Nakuru and has a Master's degree in Education Curriculum Development from Maseno University and a Bachelor of Special Needs Education (IT) from the same institution.
She talked to JACKSON BIKO and was accompanied by Susan Thuo, a sign language interpreter.
I would like to say a word and see if you can read my lips. Here. What did I just say?
(Laughs) I didn't get it. What did you say?
"Karachuonyo." It was a tough one, I know.
It's hard for me to lip read someone for the first time I meet them. But when we interact more, if I meet you another time, I'll be reading how you speak and figure out how you say words.
Were you born like this or this happened later in life?
I was born hearing, but when I was about nine years old, I became sick with mumps, which caused this deafness. We tried hearing aids, but they never worked for me. Life turned upside down, but luckily, I had a lot of family support. I attended a normal high school and would sit in front of the classroom and lip-read what the teacher was saying. It wasn't easy. I got an A-minus in my KCSE exams and was invited to the university to learn engineering, but was told that it was impossible to study it in my condition.
I changed my dreams, did education, now I teach mathematics, business, sign language and computers. I am very passionate about deaf girls education, because I remember when I was growing up, there were so many girls in my village who were dropping out of school and having sex for fish, which was a very big business. So when I am not teaching or supporting the girls, I am playing football.
Given an opportunity, would you study engineering?
No. I love what I'm doing now. I'm fulfilled.
You keep saying "deaf" which I imagined would be derogatory. What's the politically correct term?
Deaf is fine. That's actually a good word because we actually feel proud of that word. It gives us an identity, it's our culture. We don't feel lost. But if you call us "hearing impaired" it means that we have a problem with the ears, like it's something that can be fixed. We don't need fixing, it doesn't need fixing.
We're full individuals, fully operational, and we're only different because we use sign language.
What are the advantages of being deaf?
(Laughs) First, when I see a nice dress and go into a shop to buy it and we start negotiating, I will win. (Laughs). Because I'm better at sign language than the other person, they will get tired at some point and say, "fine take it at your price." Somehow people will sympathise with a deaf person, as if we are in pain. Another advantage is that when I go to Huduma Centre I will jump the queue. See? (Laughs) I get swift service.
I don't pay income tax. Also, parking is free for me. I don't have to go around looking for parking unlike you. Again, because I'm deaf I have excellent eyesight, twice as good as yours. I use my eyes to see and hear. The last is that I'm never disturbed by noise. That is very important. My world is very silent. A very peaceful world. So you'll find people fighting and screaming but I will never hear that. People pay lots of money to go to, for instance to Maasai Mara for the silence and peace. But I have my Maasai Mara in my head.
But silence doesn't always mean peace.
(Laughs) Yes. Yes. You have a point.
What are your current challenges as a 31-year-old, professional, woman?
As a deaf person, the greatest challenge is communication. I'd love to speak to someone directly, not through a sign language interpreter. Emotions are lost in translation, so are nuances. We also can't speak through her for long, it gets tiring.
Getting a job is also difficult because employers don't believe I can do a job as well as others. Socially, I love going out to the club but it often proves tricky when people realise I'm deaf and retreat. But I love dancing so much, that's the only reason I go to the club. I'm a good dancer.
So, wait, when you go out to the club how do you dance when you can't hear the music?
(Laughs) I feel the beats from the soles of my feet. I can be seated and when I touch the table, I can feel the rhythm of the music on the table and know that's a good song to dance to.
Amazing! When you met Barack Obama what did he tell you?
He is so cool. Actually, he knows a bit of sign language. He knows "hello" and "I'm fine." It was a great honour to attend the Young African Leaders Initiative in 2015. I did a training in the US on civic leadership for two months. I shook Obama's hands. He has very very soft hands. (Laughs)
What is the most challenging thing about being an educator?
Just to see the challenges children who are born deaf go through; starting school much later than their counterparts and not having a base language to begin with. It becomes very hard to teach that person. Also the school system demands that you must know English, and that is the language we use to teach. But for a child who was born deaf, then teaching English is very hard for them. You can teach them the sign language, that's easy, they can learn that. But when you tell them how to write in English, they can't. This means that when they get a D in school people think they are stupid, but they are not. The issue is that they can't express themselves in English. These children are very smart and amazing; it's only that the system needs to test them differently.
They say things happen for a reason, have you ever discovered and embraced the reason why you are deaf?
Yes. I believe that the reason I became deaf is to make a difference in deaf children's life. Because most of the deaf children grow up without a mentor. And they don't even believe that they can do anything with their lives. So when they see me, they are hopeful that they are not special, they can do as well or even better.
If you were given hearing for five minutes, what sound would you love to hear?
I want to hear "I love you" said in words.
Whoa! That's deep, Georgine! Talking of love, how is dating for you?
Well, dating men who aren't deaf is really hard. Because most people say they want to talk and hear you. However, it's impossible for me to call you and talk to you, so I'll insist on texting and chatting, and sometimes people say I'm tired of texting you, I'm tired of chatting. So it's really hard to relate to that man. Not to say I'm looking for a deaf man but just someone to connect with. (Pause) I think I might have met someone, yes. (Laughs)
What's your language of love?
Kenya listed among Sub-Saharan Africa countries with high potential for Islamic Banking
NAIROBI, Kenya, May 8 – Kenya has been listed as one of the countries with a high potential for Sharia Finance, an Islamic banking model with several restrictions and principles that do not exist in conventional banking like interest fees.
Middle East, Africa, India, and Jersey Finance Director Faizal Bhana said Sub-Saharan Africa's share of global Sukuk issuances is only a mere 2 percent, despite an Islamic population of more than 200 million people.
Sukuk are financial products whose terms and structures comply with Islamic law, with the intention of creating returns like those of conventional fixed-income instruments like bonds.
"When you are coming to Africa, the story is very different. Africa is home to 250 million Muslims in Sub-Saharan Africa. At the moment, the penetration for Sharia compliance finance across the continent is 21 countries providing Islamic Finance services," he said.
Speaking to Capital Business, he revealed that the Islamic Finance industry has a compound annual growth of 11 percent since 2006, with assets worth multi-trillion shillings.
"We need to look to all forms of financing. And Sharia compliance financing is one form and because of its links like sustainability and ethical, for government, it is an easy win," he said.
He said there is a need for regulators to provide enabling legislation for Sharia finance services and more so for sovereign and corporate issuance of Sukuk.
The common practices of Islamic finance and banking came into existence along with the foundation of Islam.
However, the establishment of formal Islamic finance occurred only in the 20th century.
Currently, the Islamic finance sector grows at 15-25 percent per year, while Islamic financial institutions oversee over $2 trillion.
Islamic finance strictly complies with Sharia law. Contemporary Islamic finance is based on a number of prohibitions that are not always illegal in the countries where Islamic financial institutions are operating like paying or charging interest, investing in businesses involved in prohibited activities like gambling.
Due to the number of prohibitions set by Sharia, many conventional investment vehicles such as bonds, options, and derivatives are forbidden in Islamic finance.
The two major investment vehicles in Islamic finance are equities and fixed income instruments.
CMA okays Crown Paints' rights issue to fund expansion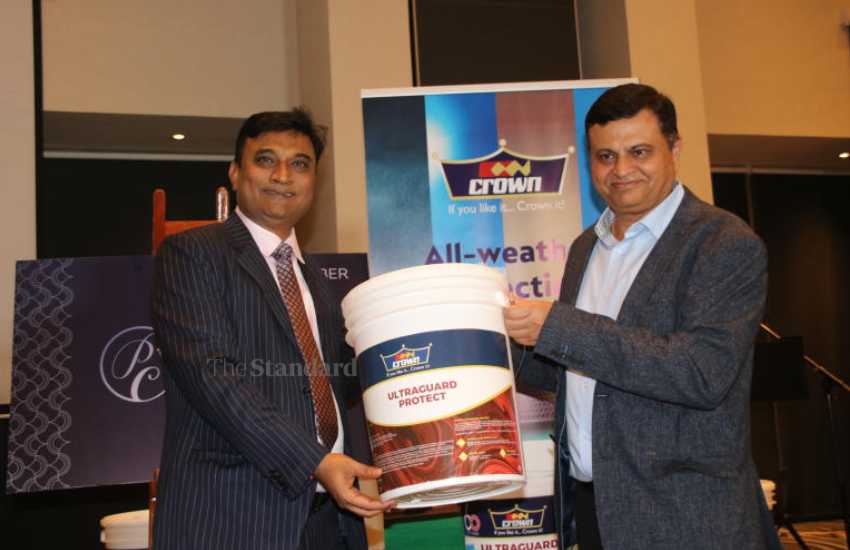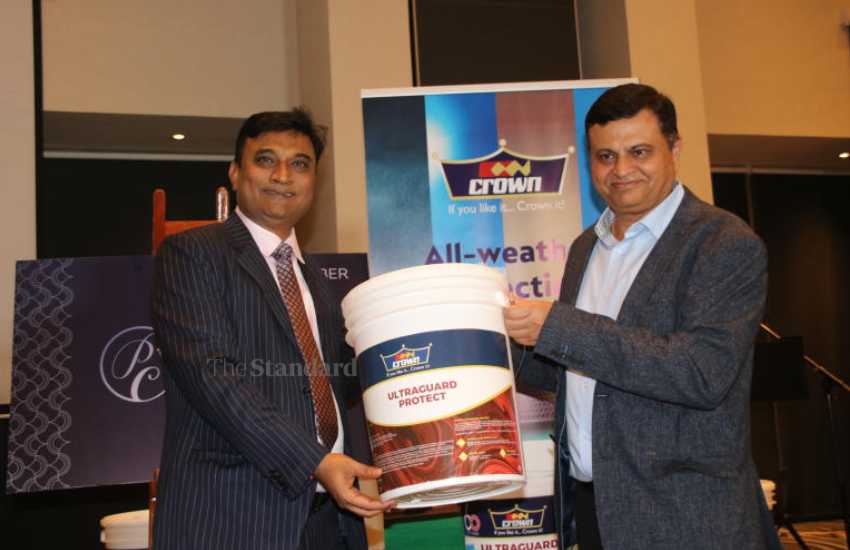 The Capital Markets Authority (CMA) has given the nod to Crown Paints Kenya Plc to raise Sh711.80 million from shareholders via purchase of additional shares.
The regulator, in a statement yesterday, said it had approved the firm's bid to issue and list 71,181,000 new ordinary shares on the Nairobi Security Exchange (NSE).
"The rights will be issued on the basis of one new ordinary share for every one existing share," noted CMA.
The additional funds raised will boost the company's financial flexibility to navigate through a tough business environment brought about by the Covid-19 pandemic.
It would also boost the firm's growth strategy according to the information memorandum.
"The group's management plans to use the rights issue funds to facilitate the development of new products, retiring of current facilities and funding regional expansion," CMA said in a statement.
Wyckliffe Shamiah, the CMA chief executive observed that the disclosures made on the rights issue comply with the capital markets regulations and will enable investors to make an informed decision.
Mr Shamiah noted that the regulator had reviewed the application for exemptions from complying with Regulation 4 of the Capital Markets (Take Over and Mergers) Regulations, 2002 concerning the intention of the company's major shareholders, who have undertaken to take up their full rights entitlements.
"They are also willing to take more than their initial entitlements subject to availability during the rights issue," said Shamiah.
Crown Paints is expected to make bi-annual updates to CMA on the use of the proceeds of the rights issue.
Branch buys local micro finance bank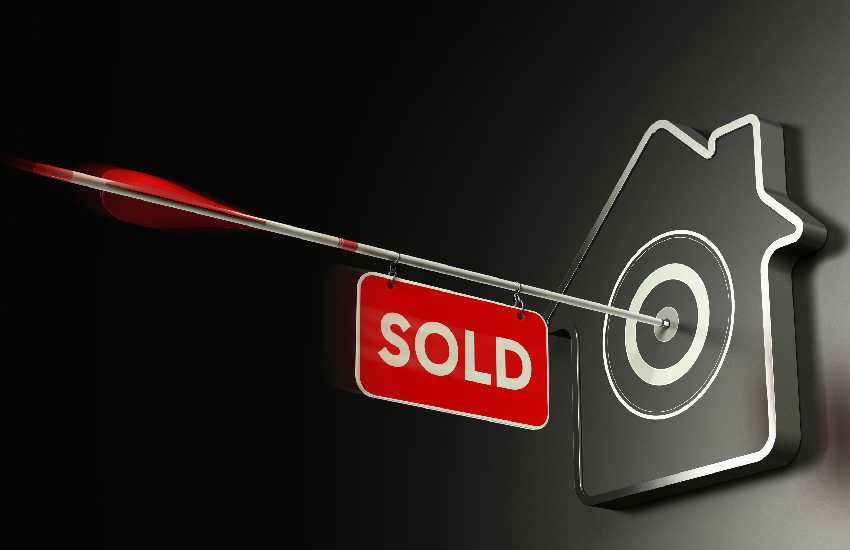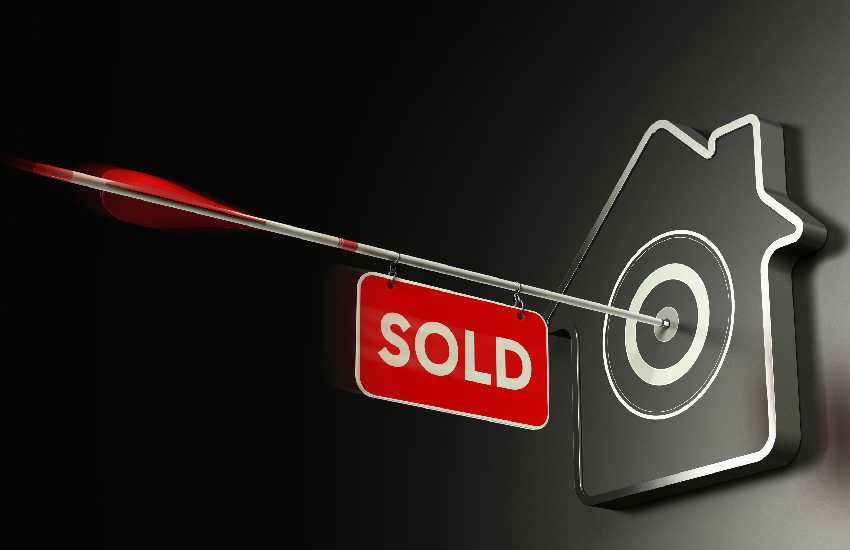 Branch International Ltd has acquired microfinance lender Century Microfinance Bank in a move that gives the financial technology (fintech) firm a stronger presence in the country's financial sector.
According to regulatory filings published by the Competition Authority of Kenya (CAK), Branch has acquired 84.89 per cent of the issued share capital in the microfinance bank.
The deal has been approved by the market regulator.
"The Competition Authority has authorised the proposed transaction as set out herein on condition that the acquirer and the target will each maintain the terms agreed with the borrowers in respect of all loans existing in their loan books at the time of the acquisition," explained CAK in a notice in the Kenya Gazette.
The deal will further give Century Microfinance Bank a much-needed lifeline, coming in the wake of depressed earnings due to disruption from digital lenders and recently, the Covid-19 pandemic.
Customer deposits
According to Central Bank of Kenya (CBK) data, the micro-lender recorded Sh348 million in assets as of the end of December 2019, a 19 per cent drop from Sh431 million in 2018.
The firm also recorded Sh326 million in liabilities for the year ended December 2019 with customer deposits sitting at Sh256 million during the period under review. The lender made Sh82 million in total income in 2019, the majority of it from interest on loans, fees and commissions.
Brach International, one of the leading fintech players in the Kenyan market has over the years increased its user base across the region to more than three million.
The firm says it has disbursed more than Sh35 billion in loans, the majority of which it lent to users in its African markets in Kenya, Nigeria and Tanzania. In 2019, Branch secured Sh17 billion in the new financing and a partnership with Visa to issue virtual pre-paid debit cards to its users.
The acquisition of Century Microfinance Bank will allow the fintech firm to deploy more solutions to grow its digital and physical foothold in the Kenyan market.