Bakers make world's 'longest' cake
About 1,500 bakers and chefs prepared the serpentine dessert atop thousands of tables and desks.
Comments
comments
More tourist hotels to reopen this week : The Standard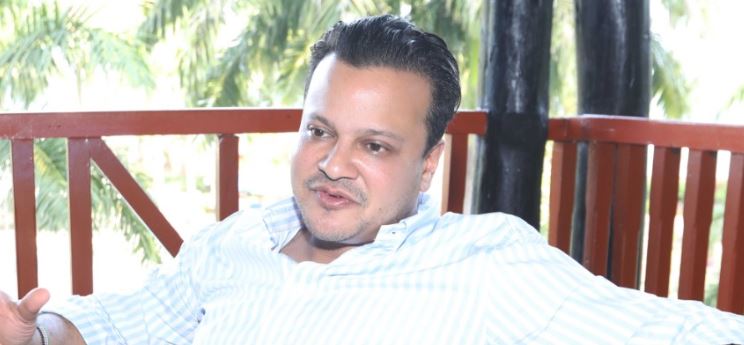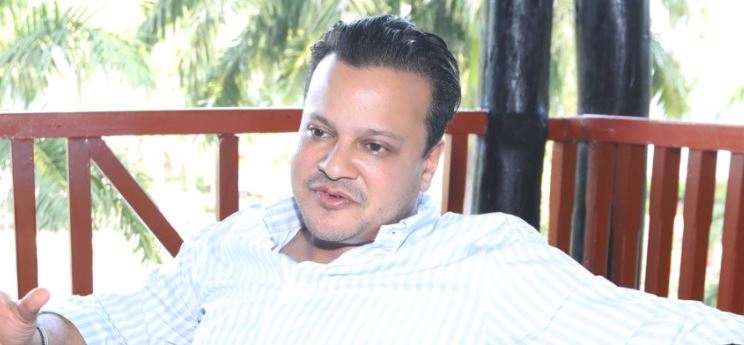 As lockdown restrictions in key source markets in Europe begin to ease, star rated hotels at the Kenyan Coast eyeing both local and international guests have set up re-opening dates.
In South Coast, five star Diani Reef Beach Resort & Spa hotels has confirmed that it shall be opening its doors to guests on Friday.
"We have used the last three months to carry out refurbishments and upgrades to the property," Mr Bobby Kamani, Managing Director said.
Kamani added that they have enquiries from regular hotel guests who are long stay clients ,some of whom want to check in on August 1 this year.
SEE ALSO: Coronavirus leaves Spain's interior a tourist desert
He said that they have taken all the necessary steps as prescribed by the Health Ministry to ensure that all their guests and staff remain safe from Covid-19 infections.
"As long as every Kenyan and visitors to this magnificent country remains individually responsible by taking all necessary precautions and as long as the hospitality industry strictly adheres to protocols already in place by Health Ministry ,tourism can once again thrive in Kenya. We remain hopeful and optimistic," Kamani said.
The Baobab Beach Resort also in the South will be opening its doors to guests on August 1 according to General Manager, Silvester Mbandi said.
"We have been working on finalising all the standard operating procedures and protocols .We will share more on our future plans under the new normal," Mbandi said.
In Mombasa County, the management of Plaza Beach Hotel, a three star boutique hotel announced it has tested all its hotel workers prior to opening later in the week.
"After we certify all our staff are free of Covid-19, we shall train them on the new operating procedures to align them with set standards in a post Covid- 19 era ," Denis Gwaro, General Manager said.
The Kenya Association of Hotelkeepers and Caterers (KAHC) Coast branch Executive officer, Dr Sam Ikwaye said that hotels reopening brings hope not just for the economic recovery across the country but for needed holiday.
SEE ALSO: With no tourists so far, airline grounds planes
"The announcement by President Uhuru Kenyatta that local flights can start operations this week to be followed next month by international flights is welcome news to the hospitality industry that has suffered heavily as a result over the past few months," Ikwaye said.
Comments
comments
Covid infection rate rises as deaths hit new high
Covid infection rate rises as deaths hit new high
Monday, July 13, 2020 19:45

By ANNIE NJANJA
Kenya's Covid-19 infection rate continued to rise Monday as deaths also hit a new high, just a week after most of the containment measures to combat the disease were relaxed.
The Ministry of Health (MoH) reported 189 new cases from 1,205 samples collected, a 15.7 percent infection rate, up from an average of nine percent last week.
The country also recorded 12 new deaths in under 24 hours, all from Nairobi county. This now brings the total cases and deaths to 10,294 and 197, respectively. Some 65 persons were discharged bringing the total recoveries to 2,946.
Health Cabinet Secretary Mutahi Kagwe said that three of the deaths happened at homes. He called on Kenyans to continue observing the containment measures.
"This is because they are the only weapons we have to wrestle this invincible enemy," said Mutahi.
He was speaking yesterday while handing over 13 vehicles to select counties to help with contact tracing. This, he said, was integral in breaking infection rings, reducing mortality rate and lessening the social and economic impact of the disease.
"Critical interventions are needed to reduce morbidity and mortality rates from existing and emerging infectious diseases," he said.
From Monday's tally, Nairobi county reported the highest Covid-19 cases with 147 as Kiambu reported 20, Machakos 11, Kajiado five and Mombasa two. Uasin Gishu, Kisumu, Laikipia and Kericho counties each had a single case.
In Nairobi, Dagoretti North accounted for 77 cases while Embakasi East and Makadara each had 10 cases. Nine cases were reported in Kibra, six in Embakasi West, four in Lang'ata with Kamukunji and Kasarani recording two cases each.
A case each was also recorded in Dagoretti South, Embakasi Central and Embakasi North.
Comments
comments
24 health centres set for slums in Nairobi
24 health centres set for slums in Nairobi
Monday, July 13, 2020 18:34

By COLLINS OMULO
Nairobi Metropolitan Services (NMS) is set to construct 24 new health facilities in Nairobi's informal settlements at a cost of Sh2 billion, in the next three months.
The health facilities will be put up in Viwandani, Majengo, Mathare, Kayole Soweto, Korogocho, Kawangware, Gitare Marigu, Mukuru kwa Njenga, Mukuru kwa Reuben, Kibra and Githurai.
This even as plans are also underway to elevate Mama Lucy Kibaki Hospital to a Level Five health facility.
The new development comes at a time when Covid-19 cases in the country continue to soar having passed the 10,000 mark with Nairobi County bearing the worst burden, especially the informal settlements.
The capital has been the epicenter of coronavirus accounting for half of the total cases across the country.
According to NMS Director General Mohammed Badi, the construction of the facilities is part of new targets his administration seeks to achieve in the next 100 days.
"In my next 100 days, I intend to achieve building 24 fully functional hospitals in Nairobi's informal settlements. Development comes at a cost and we must ensure we do not go back to where we came from," said Major General Badi.
NMS Health Services Director Dr Josephine Kibaru-Mbae said out of the 24 health facilities, 19 will be constructed from scratch while the remaining five will be rehabilitated.
Early this month, the new office said Sh300 million will be spent in the current financial year to rehabilitate health facilities across the 17 sub-counties in Nairobi.
She pointed out that 10 out of the targeted number will be Level Two health facilities while the rest will be Level Three.
This, the director pointed out, is in line with NMS's vision in terms of health care in informal settlements, which is provision of comprehensive and quality health services to city residents living in these areas.
Comments
comments