Awful data show US economy is in deep trouble: The Standard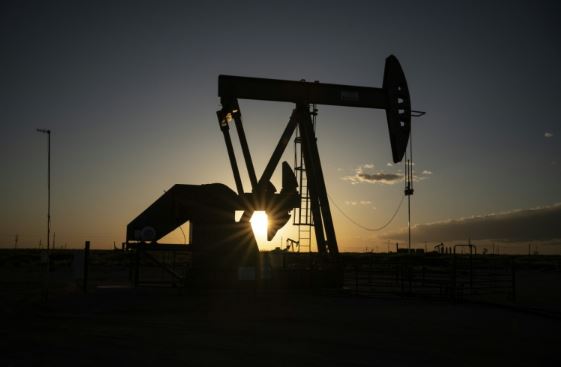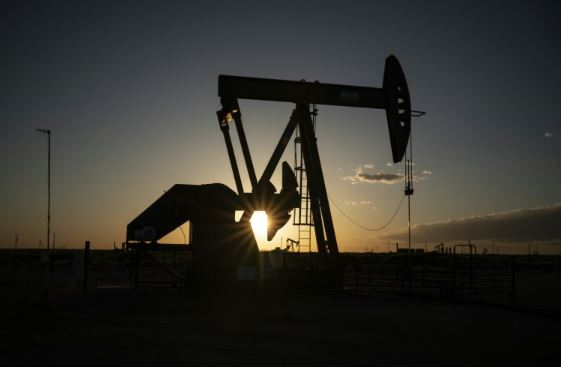 Business News
Oil and gas production posted its largest-ever decline in the Federal Reserve's April industrial production survey.
Newly released economic data showed the US economy is in a terrible state and may not rebound quickly even when the devastating lockdowns imposed to stop the coronavirus pandemic are lifted.
Data tracking industrial production and the vital retail sector released Friday showed record declines in April, the first full month of lockdowns to stop the spread of COVID-19 virus that has killed nearly 86,000 people and caused around 36.5 million people to lose their jobs in the world's largest economy.
With millions of people filing new claims for unemployment benefits every week since the lockdowns began in mid-March, analysts fear the US faces a months-long slog out of the downturn, with no shortage of possible setbacks.
The consumer pullback was "truly staggering," Oxford Economics said in an analysis of the retail sales data.
SEE ALSO: Coronavirus: Global growth 'could halve' if outbreak intensifies
"The combination of elevated unemployment, depressed income, frail consumer confidence will continue to weigh on consumer's appetite for spending."
Record plunges
Consumer spending has been a crucial part of the US economy, and the Commerce Department reported retail sales sunk by 16.4 percent in April, the largest one-month fall on record.
The decline reversed years of growth and brought the index back to approximately where it was in August 2012.
The hardest-hit businesses were those that relied on shoppers at brick-and-mortar stores, like clothing, which collapsed 78.8 percent, electronics and appliances, which plunged 60.6 percent, and furniture, down 58.7 percent.
SEE ALSO: Remittances dry up as Covid-19 crisis ravages the world
Non-store retailers, such as those doing business online, were one of the only bright spots, growing by 8.4 percent.
"Overall this is a dire set of numbers," said Neil Saunders, managing director of GlobalData Retail. "May will not be a month of celebration. Nor will June. Nor July. Nor probably the rest of this year."
"Retail's recovery will be slow and, in our view, it won't be until 2021 before trade starts to return to more normal patterns," he said.
On the other end of the supply chain, the Federal Reserve's industrial production index dropped a record 11.2 percent in April, the largest monthly fall in its 101-year history.
The auto sector took the biggest hit, plunging more than 70 percent, according to the report, while overall manufacturing output fell 13.8 percent in the month, putting it 18 percent below April of last year.
SEE ALSO: Wall Street returns to losses as Warren Buffett dumps airlines
Oil and gas well drilling fell 28 percent, its largest drop on record dating back to 1972 as demand for energy collapsed, while decreases of around 20 percent were recorded in primary metal products, aerospace and miscellaneous transportation equipment, and furniture and related products.
Scant optimism
A New York Federal Reserve Bank survey of manufacturers in the New York region, home to one of the worst outbreaks of COVID-19, showed the index recovered by 30 points in May compared to April, but was still deep underwater at -48.5 percent.
Meanwhile, a nationwide industry poll showed majority of US manufacturing and services firms expect revenues to decline sharply this year amid the lockdowns, pushing any recovery back to 2021.
And many more companies in both sectors anticipate cutting employment this year than in the December survey, according to the Semiannual Economic Forecast by the Institute for Supply Management (ISM).
"It won't be a V-shaped recovery by any stretch," Timothy Fiore, head of ISM's manufacturing survey told reporters.
The changing nature of business, given social-distancing requirements, uncertain consumer sentiment and jobs outlook, all will weigh on the sector, he said.
One bright spot in the data was that consumers who have been central to the US economy were slightly more upbeat this month. The University of Michigan monthly survey released Friday showed sentiment improved slightly, ticking up to 73.7 percent from 71.8 percent in April.
The report said money paid directly to individuals and families by the massive $2.2 trillion CARES act passed by Congress in March improved consumers' situations.
But the survey's chief economist Richard Curtin warned personal financial prospects had fallen to their lowest level in six years, with higher-income households reporting significant drops.
In a separate survey, the Bureau of Labor statistics reported collapsing job openings and surging layoffs in March, the month during which lockdowns became widespread.
The number of people who were laid off, fired or forced out of employment jumped by a record 9.5 million that month, while job openings fell by 813,000. The largest share of the declines in both metrics was in the accommodation and food services sector.
Comments
comments
Worst and best passports according to survey: The Standard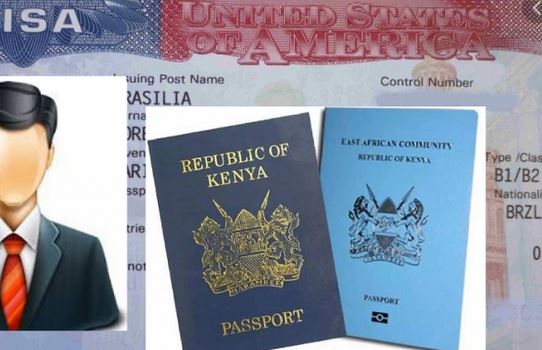 Home & Away
Iraq is second-worst, with travel permitted to 28 countries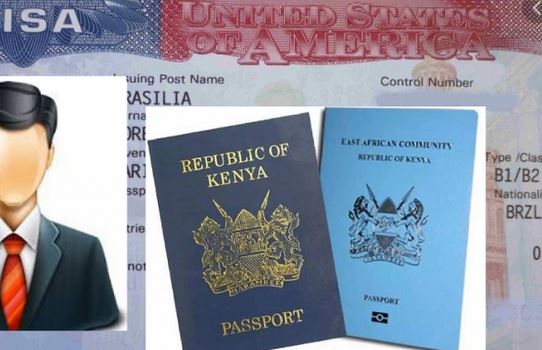 Kenya's passport remains the best to own in East Africa compared to its six peers.
This is according to research conducted by world-leading offshore consulting firm Nomad Capitalist.
Passports were ranked on visa-free travel, international taxation laws, global perception, dual citizenship, and personal freedom.
SEE ALSO: Worst and best passports according to survey
The firm ranked the best passports in the world by scoring 199 different passports in five categories.Kenya scored 48 points out of the 199 total passports same as Cape Verde, Armenia, Philippines, and the Dominican Republic.
Under travel, it scored 72 points, taxation (20), and perception (30) while dual citizenship and freedom the same at 20, making it rank position 123.
Early this year, The Henley Passport Index ranked Kenya at number 72, eight places lower than its position in 2010. Kenya was at position 64 in 2010 and leading in the East African region with a visa-free and visa-on-arrival score of 65.
However, in the Nomad Capitalist, Kenya still commands a relatively high score in comparison to its East African region neighbours, with visa-free or visa-on-arrival access to 71 destinations globally scoring 72 points against Tanzania and Uganda at 71 and 67 respectively.
Tanzania and Uganda were ranked the same position 125 with 47.50 points each.
SEE ALSO: Kenya's Covid-19 cases shoot by 123 as government focuses on truckers
Zambia, Malawi, Lesotho, Botswana, and Jamaica, among other African countries, scored above Kenya at position 118,113,116,101 and 106 respectively in the same country ranking category.
South Africa ranked position 99 with 60.50 scores. Passports from Sweden, Luxembourg, and Ireland are the best in the world to own.
This year, three countries came out on top with Sweden, Luxembourg, and Ireland all scoring 114 points.
Sweden which ranked second on the index last year has climbed its way to the very top thanks to visa-free travel to 186 countries, high levels of personal freedom, and an excellent global reputation.
Luxembourg is tied for first and maintains its place at the top of the list for the third year in a row, having climbed its way up from tenth place just three years ago.
SEE ALSO: Interior PS Karanja Kibicho hints at reopening of the economy
Luxembourg grants its citizens high levels of freedom, has an excellent global perception, and fortunately for ex-pats living there, it recently became easier to naturalize as a citizen.
The Irish passport also came out on top thanks to having one of Europe's lowest corporate tax rates, high visa scores, and an excellent global reputation.
The top ten countries are Sweden, Luxembourg, Ireland, Switzerland, Belgium, and Finland.
The rest are Portugal, Singapore, the Czech Republic, and Malta.
The British passport ranks highly at number 11 as its citizens can visit 185 countries visa-free, are almost always allowed to hold another citizenship, have relatively high levels of personal freedom, and are thought-about quite highly abroad.
SEE ALSO: Sugar cane miller's efforts to block rival from setting up factory fails
Unfortunately for Brits, it is more difficult to become legally tax non-resident when moving abroad.
By comparison, the US passport, which ranks at number 40, also allows visitors to visit 185 countries visa-free, but citizens are taxed on their worldwide income no matter where they live and are not perceived as highly as their British counterparts.
Japan, which ranked 21st on the list, is the best passport for traveling with access to 191 countries visa-free.
According to the research, the worst passport to own is the Afghan passport.
This passport only allows entry into 26 countries visa-free, its citizens are often refused entry to a substantial number of countries and also encounter substantial hostility, its citizens are strictly forbidden to hold other citizenships and they also experience less freedom.
Iraq is second-worst, with travel permitted to 28 countries, low perception from other countries, and low levels of freedom, and Yemen is third from the bottom.
Comments
comments
An Executive Order by President Uhuru Kenyatta
An Executive Order by President Uhuru Kenyatta has abolished the Presidency and instead put the office of the Deputy President under the office of the president.
THE PRESIDENT
EXECUTIVE ORDER NO. 1 OF 2020
THE ORGANIZATION OF GOVERNMENT
IN EXERCISE of the powers conferred by Article 132 (3) (b) of the Constitution, as read with all other enabling Laws, I, UHURU KENYATTA, President and Commander-in-Chief of the Kenya Defence  Forces, order and direct:
(i) THAT the Government shall be organized as set out in this Order;
(ii) THAT this Order contains portfolio responsibilities and changes made in the structure of Government;
(iii) THAT this Order assigns functions and institutions among Ministries and State Departments; and
(iv) THAT this Order supersedes Executive Order No. 1 of 2018 (Revised) issued in July 2018.
Get breaking news on your Mobile as-it-happens. SMS 'NEWS' to 20153

ISSUED under the HAND AND SEAL of the President of the Republic of
Kenya at State House, Nairobi this 11th day of May, 2020.
UHURU KENYATTA,
PRESIDENT.
Click here–> Executive Order No. 1 of 2020 formatted final Updated
Tell Us What You Think
Comments
comments
Ban on single use plastic takes effect on Kenya's protected areas: The Standard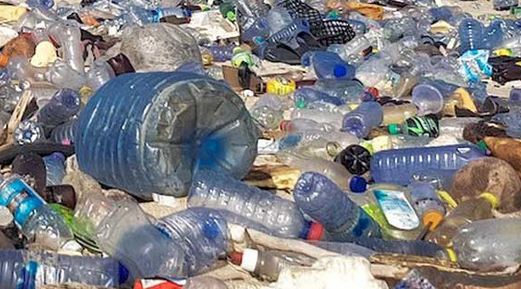 Business News
Results indicate an 80 per cent success rate and reduced polythene bags along Kenya's coastline, parks and drainage.
The single use plastics ban that will be in effect in all Kenya's protected areas including its beaches, national parks, conservation areas, and forests will take effect on June 5.  
According to a newly launched trend report by Sustainable Inclusive Business (SIB-Kenya), the ban is a logical next step in reducing the amount of unsustainably disposed plastics; after the 2017 ban on throw away carrier bags.
Results indicate an 80 per cent success rate and reduced polythene bags along Kenya's coastline, parks and drainages.
"This comes at a time when we see an increase in single-use plastic products, and the ban will go a long way in encouraging the adoption of the refuse, rethink, remanufacture, recycle, and recover model of production," noted Sustainable Inclusive Business Director Karin Boomsma
"Plastic production is expected to double over the next 20 years, most of which will be single use packaging material."
The report provides more insights into the implications of the Kenyan single-use plastic ban on the economy, planet and people, and how businesses both small and established can prepare for alternatives.
The ban on single use plastics places Kenya among the first movers in a trend towards a cleaner and healthier environment globally. Other African countries in the frontline of eliminating the use of single-use plastics with combined total bans and levy on retailers include Rwanda and South Africa.
With Kenya being one of the fastest-growing economies in Sub-Saharan Africa, the landfill menace is expected to expand faster, posing both environmental and health risks to the country and its people. If well implemented, the ban on single-use plastics will profit public health, tourism and agriculture, among others. This is by ensuring a cleaner environment with less plastic pollution, a factor beneficial not only to human health, but also to biodiversity and will make Kenya's tourism destinations more appealing for both domestic and foreign travelers. 
The report highlights three megatrends preceding the single use plastic ban. These include the need to shift towards the circular economy, the need for businesses to adopt a more holistic approach in their relationship with nature and the need to deal with externalities such as plastic waste pollution, emissions or the depletion of resources.
"Innovation will help us replace plastic with more sustainable materials, which requires new production and sourcing systems as well as new business models. Therefore, public-private partnerships will go a long way to ensuring businesses have access to sustainable alternatives to the banned items, which will also provide huge opportunities for the private sector to create new jobs," added Boomsma.
Besides the trend report, SIB-Kenya has set up an online crash course available to the public, aimed at helping readers understand the plastic ban concept, policy overview, best practices from frontrunners as well as ways to deal with the ban in Kenya.
A recent expression of interest for suppliers of alternatives to the single-use plastics sent out by the organization, further aims to create a linkage with players in the hospitality, travel, tourism, and MICE industries. The ban includes cutlery, straws, balloons, PET-bottles, cigarette butts, sweet wrappers, and other products containing polymers that are harmful to the environment when not properly disposed.
Comments
comments