Awful data show US economy is in deep trouble: The Standard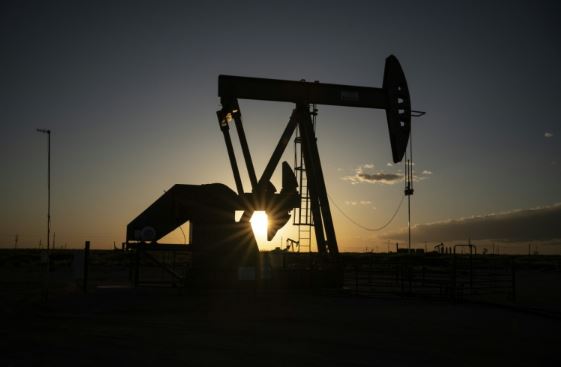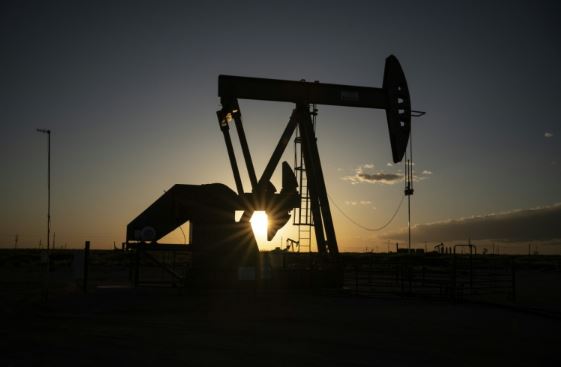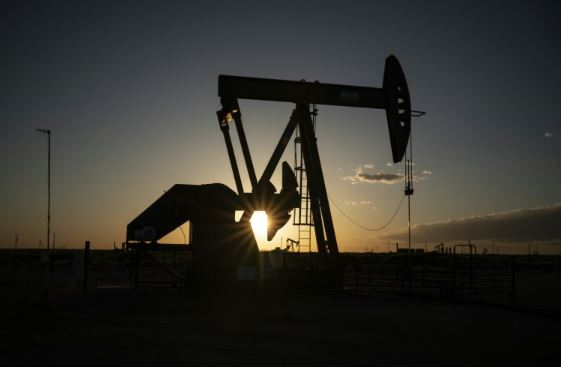 Business News
Oil and gas production posted its largest-ever decline in the Federal Reserve's April industrial production survey.
Newly released economic data showed the US economy is in a terrible state and may not rebound quickly even when the devastating lockdowns imposed to stop the coronavirus pandemic are lifted.
Data tracking industrial production and the vital retail sector released Friday showed record declines in April, the first full month of lockdowns to stop the spread of COVID-19 virus that has killed nearly 86,000 people and caused around 36.5 million people to lose their jobs in the world's largest economy.
With millions of people filing new claims for unemployment benefits every week since the lockdowns began in mid-March, analysts fear the US faces a months-long slog out of the downturn, with no shortage of possible setbacks.
The consumer pullback was "truly staggering," Oxford Economics said in an analysis of the retail sales data.
SEE ALSO: Coronavirus: Global growth 'could halve' if outbreak intensifies
"The combination of elevated unemployment, depressed income, frail consumer confidence will continue to weigh on consumer's appetite for spending."
Record plunges
Consumer spending has been a crucial part of the US economy, and the Commerce Department reported retail sales sunk by 16.4 percent in April, the largest one-month fall on record.
The decline reversed years of growth and brought the index back to approximately where it was in August 2012.
The hardest-hit businesses were those that relied on shoppers at brick-and-mortar stores, like clothing, which collapsed 78.8 percent, electronics and appliances, which plunged 60.6 percent, and furniture, down 58.7 percent.
SEE ALSO: Remittances dry up as Covid-19 crisis ravages the world
Non-store retailers, such as those doing business online, were one of the only bright spots, growing by 8.4 percent.
"Overall this is a dire set of numbers," said Neil Saunders, managing director of GlobalData Retail. "May will not be a month of celebration. Nor will June. Nor July. Nor probably the rest of this year."
"Retail's recovery will be slow and, in our view, it won't be until 2021 before trade starts to return to more normal patterns," he said.
On the other end of the supply chain, the Federal Reserve's industrial production index dropped a record 11.2 percent in April, the largest monthly fall in its 101-year history.
The auto sector took the biggest hit, plunging more than 70 percent, according to the report, while overall manufacturing output fell 13.8 percent in the month, putting it 18 percent below April of last year.
SEE ALSO: Wall Street returns to losses as Warren Buffett dumps airlines
Oil and gas well drilling fell 28 percent, its largest drop on record dating back to 1972 as demand for energy collapsed, while decreases of around 20 percent were recorded in primary metal products, aerospace and miscellaneous transportation equipment, and furniture and related products.
Scant optimism
A New York Federal Reserve Bank survey of manufacturers in the New York region, home to one of the worst outbreaks of COVID-19, showed the index recovered by 30 points in May compared to April, but was still deep underwater at -48.5 percent.
Meanwhile, a nationwide industry poll showed majority of US manufacturing and services firms expect revenues to decline sharply this year amid the lockdowns, pushing any recovery back to 2021.
And many more companies in both sectors anticipate cutting employment this year than in the December survey, according to the Semiannual Economic Forecast by the Institute for Supply Management (ISM).
"It won't be a V-shaped recovery by any stretch," Timothy Fiore, head of ISM's manufacturing survey told reporters.
The changing nature of business, given social-distancing requirements, uncertain consumer sentiment and jobs outlook, all will weigh on the sector, he said.
One bright spot in the data was that consumers who have been central to the US economy were slightly more upbeat this month. The University of Michigan monthly survey released Friday showed sentiment improved slightly, ticking up to 73.7 percent from 71.8 percent in April.
The report said money paid directly to individuals and families by the massive $2.2 trillion CARES act passed by Congress in March improved consumers' situations.
But the survey's chief economist Richard Curtin warned personal financial prospects had fallen to their lowest level in six years, with higher-income households reporting significant drops.
In a separate survey, the Bureau of Labor statistics reported collapsing job openings and surging layoffs in March, the month during which lockdowns became widespread.
The number of people who were laid off, fired or forced out of employment jumped by a record 9.5 million that month, while job openings fell by 813,000. The largest share of the declines in both metrics was in the accommodation and food services sector.
World Bank pushes G-20 to extend debt relief to 2021
World Bank Group President David Malpass has urged the Group of 20 rich countries to extend the time frame of the Debt Service Suspension Initiative(DSSI) through the end of 2021, calling it one of the key factors in strengthening global recovery.
"I urge you to extend the time frame of the DSSI through the end of 2021 and commit to giving the initiative as broad a scope as possible," said Malpass.
He made these remarks at last week's virtual G20 Finance Ministers and Central Bank Governors Meeting.
The World Bank Chief said the COVID-19 pandemic has triggered the deepest global recession in decades and what may turn out to be one of the most unequal in terms of impact.
People in developing countries are particularly hard hit by capital outflows, declines in remittances, the collapse of informal labor markets, and social safety nets that are much less robust than in the advanced economies.
For the poorest countries, poverty is rising rapidly, median incomes are falling and growth is deeply negative.
Debt burdens, already unsustainable for many countries, are rising to crisis levels.
"The situation in developing countries is increasingly desperate. Time is short. We need to take action quickly on debt suspension, debt reduction, debt resolution mechanisms and debt transparency," said Malpass.
ALSO READ:Global Economy Plunges into Worst Recession – World Bank
Kenya's Central Bank Drafts New Laws to Regulate Non-Bank Digital Loans
The Central Bank of Kenya (CBK) will regulate interest rates charged on mobile loans by digital lending platforms if amendments on the Central bank of Kenya Act pass to law. The amendments will require digital lenders to seek approval from CBK before launching new products or changing interest rates on loans among other charges, just like commercial banks.
"The principal objective of this bill is to amend the Central bank of Kenya Act to regulate the conduct of providers of digital financial products and services," reads a notice on the bill. "CBK will have an obligation of ensuring that there is fair and non-discriminatory marketplace access to credit."
According to Business Daily, the legislation will also enable the Central Bank to monitor non-performing loans, capping the limit at not twice the amount of the defaulted loan while protecting consumers from predatory lending by digital loan platforms.
Tighter Reins on Platforms for Mobile Loans
The legislation will boost efforts to protect customers, building upon a previous gazette notice that blocked lenders from blacklisting non-performing loans below Ksh 1000. The CBK also withdrew submissions of unregulated mobile loan platforms into Credit Reference Bureau. The withdrawal came after complaints of misuse over data in the Credit Information Sharing (CIS) System available for lenders.
Last year, Kenya had over 49 platforms providing mobile loans, taking advantage of regulation gaps to charge obscene rates as high as 150% a year. While most platforms allow borrowers to prepay within a month, creditors still pay the full amount plus interest.
Amendments in the CBK Act will help shield consumers from high-interest rates as well as offer transparency on terms of digital loans.
SEE ALSO: Central Bank Unveils Measures to Tame Unregulated Digital Lenders
Scope Markets Kenya customers to have instant access to global financial markets
NAIROBI, Kenya, Jul 20 – Clients trading through the Scope Markets Kenya trading platform will get instant access to global financial markets and wider investment options. 
This follows the launch of a new Scope Markets app, available on both the Google PlayStore and IOS Apple Store.
The Scope Markets app offers clients over 500 investment opportunities across global financial markets.
The Scope Markets app has a brand new user interface that is very user friendly, following feedback from customers.
The application offers real-time quotes; newsfeeds; research facilities, and a chat feature which enables a customer to make direct contact with the Customer Service Team during trading days (Monday to Friday).
The platform also offers an enhanced client interface including catering for those who trade at night.
The client will get instant access to several asset classes in the global financial markets including; Single Stocks CFDs (US, UK, EU) such as Facebook, Amazon, Apple, Netflix and Google, BP, Carrefour;  Indices (Nasdaq, FTSE UK), Metals (Gold, Silver); Currencies (60+ Pairs), Commodities (Oil, Natural Gas).
The launch is part of Scope Markets Kenya strategy of enriching the customer experience while offering clients access to global trading opportunities.
Scope Markets Kenya CEO, Kevin Ng'ang'a observed, "the Sope Markets app is very easy to use especially when executing trades. Customers are at the heart of everything we do. We designed the Scope Markets app with the customer experience in mind as we seek to respond to feedback from our customers."
He added that enhancing the client experience builds upon the robust trading platform, Meta Trader 5, unveiled in 2019, enabling Scope Markets Kenya to broaden the asset classes available on the trading platform.