AU nod to journalists meeting big boon for equity and empowerment
The African Union was not only the key sponsor of the third African Women in the Media conference (AWiM19), the largest gathering of its kind, which was recently held in Nairobi and brought together some of the top women journalists in Africa, but also undertook to fund a category of stories on critical issues affecting the continent.
AU representatives Leslie Richer (Director, Directorate of Information and Communication) and Wynne Musabayana (Head of Communications, AU Commission) said the ideas pitched at the three-day event were as powerful, innovative and impressive as the energy.
Kenya's Mary Mwendwa and Christabel Ligami, Tanzania's Vincensia Fuko and Zahara Tunda as well as Culton Scovia of Uganda were the lucky journalists whose stories and innovations Africa will soon read about, watch and listen to.
A key issue the journalists will write on is "Silencing the Guns", an AU initiative to prevent and resolve violent conflicts with an eye to ending "all wars in Africa'' by 2020. They will also write on the Free Movement of People within the continent as well as Women and Free Trade.
Besides the AU, the International Organisation for Migration (IOM) and German Corporation for International Development (GIZ) will also sponsor the stories.
I laud the AU for being part of this important women's meeting. It is an indication that the AU is going beyond mere talk in its stated support for empowerment of women and gender equality to pursuance and implementation of its objective for the Africa it envisions in its Agenda 2063.
This agenda would not only be empty and meaningless but also hollow were it to exclude a comprehensive, workable and realistic plan to ensure gender equality and women empowerment. Both genders — and especially leaders — would be actively and genuinely involved in efforts to ensure that women, girls, boys and men live in a society that respects and recognises that they are all one in a continent where opportunities are shared equally and rights for all are respected.
Calling on member states to embrace gender equality and empowerment of women, one of the AU's stated key objectives, AU Commission chairperson Moussa Faki Mahamat was categorical that the issue now is about concrete measures to translate that into action, this as the ultimate object for achieving Agenda 2063 and Sustainable Development Goals (SDGs).
However, member states need to step up their efforts on empowerment of their women and girls and measures and programmes to ensure gender equity and equality as well as empowerment of women.
Reports emanating from Africa still draw a general picture of doom and gloom as far as gender equity in key aspects of development in socioeconomic and political sectors is concerned. African governments must come out strongly and show the will to implement these aspects of development as opposed to the very obvious rhetoric that accompanies pledges and talk of gender equality and equity.
They must also lead through action in fighting all forms of violence against women, girls and children and, indeed, all humanity in Africa perpetrated by warring sides, political rivals, individuals, government agencies and others.
It is critical that African governments hold one another accountable when countries look the other way to ignore the objectives of Agenda 2063, and in particular Article 4L of the Constitutive Act of the African Union, which also provides for gender issues.
In July last year, at the AU's 31st Summit of Heads of State and Government at Nouakchott, Mauritania, the leaders adopted a comprehensive and articulate Gender Equality and Women's Empowerment Strategy.
If implemented, in addition to well-drafted gender policies and constitutions, there will be progress in gender equity, equality and empowerment of women and development.
Comments
comments
Rise in child abuse numbers should prick our conscience: The Standard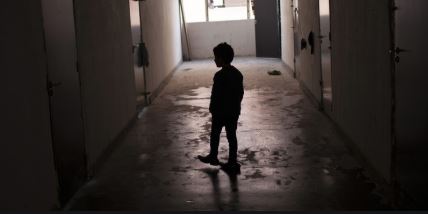 Recent spikes in violence against children, rape and unintended child pregnancies are scary. Labour and Social Protection ministry released their Child Against Violence 2019 Survey this week. The findings illuminate what is behind this vicious current curve and what needs to flatten this other pandemic. 
The report indicates that more than one in three homes are currently emotionally and physically unsafe for children. By the time girls and boys reach the age of five, they have personally experienced or seen others experience physical or verbal abuse by a parent, a caregiver, or another adult.
Schools are not necessarily any safer. One in five girls experience unwanted sexual attention or approaches by their classmates. By the time they are teenagers, nearly half of minors think that corporal punishment is necessary both at home and at school. 
The survey demolishes the myth that only girls are emotionally, physically and sexually violated. Boys between the ages of 18 and 24 are 9 per cent more likely to be beaten than girls in their homes. However, girls between the ages of 13 and 17 are twice as likely to be emotionally bullied and intimidated than boys. They are also at much more risk from defilement, rape and sexual violence. Although not covered in the study, one can only wonder what the statistics of gender non-conforming individuals from the LGBTIQ communities would look like. The findings are stark and given what is happening during this Covid-19, it must wake us up. 
SEE ALSO: KRA's misses its target by a record margin Sh350 billion
It is worth also absorbing an encouraging point in the 2019 report. The last time the government ran such a comprehensive study, the trends were far worse. In the last decade, sexual, emotional and physical violence against children has roughly halved. Boys are doing better.
They experience less emotional and sexual violence today than the previous generation. There are probably a lot of drivers for this. They include a new constitution and new laws that forbid female genital mutilation, corporal punishment, defilement and child marriages. Reducing levels of absolute poverty, HIV and Aids and increasing access to primary and secondary education and child help-desks at police stations are other factors. Despite this progress, we should ask why there has not been a significant reduction in violence against boys and girls over the last decade? There are several areas that need the nation's focus.
The first two lie in the lack of civic and political leadership. The absence of age-appropriate comprehensive sexuality education is a major driver of child abuse and violence. There have been several attempts to introduce progressive reproductive health legislation and strengthen school and out of school programmes.
Today, Senator Susan Kihika is being viciously and uncompromisingly fought by religious conservatives with no alternatives to offer the nation worried by the above statistics. 
We also, as a nation, do not have way forward on how to treat consensual sexual relations between minors of the same age. Boys who have sex with girls remain criminalised under our laws. Without a national consensus among adults, these two important gaps remain controversial and the cost is borne by children. 
SEE ALSO: Warder nabbed in act with patient
Despite progress, our courts remain child unfriendly. Under the Victim Protection Act (2014) and the Children's Act (2012) children have a right to give evidence in closed courts or behind a protective cover. They also have a right to witness protection.
Listening to a defilement case in an open court prior to my case left me so traumatised I pleaded guilty and apologised profusely for taking up the court's time. We need to invest more in free legal, medical and psycho-social services for survivors. Our judicial, police and medical officers need more training on how to care and treat them with dignity and a sense of justice. 
As we press for a more child-friendly criminal justice system, we have to proactively create homes, communities and a country that is safe for all children. Rights based parenting is critical for this. Coaching children on understanding their rights, conflict avoidance, self-defense and speaking out safely are good first steps. There is no point during this season of Covid-19 telling each other to stay home to stay safe when levels of violence are this high. Kenia Ngamau spoke for her generation recently. She publicly demanded of her mother's generation "to stop having sex with children." We must listen to her and others and arrest this now. 
-The writer is Amnesty International Executive Director. The views are personal. Email: [email protected]
Comments
comments
Elevation of black women is a start, but we must take it further
By the end of this year, the World Trade Organisation (WTO) will likely be headed by an African woman for the first time since its inception on January 1, 1995. The selection process to succeed Brazil's Roberto Azevêdo, who steps down as WTO Director General on August 31, officially started on June 8 when governments were invited to send their nominees.
 The nomination process closed on July 8 and the candidates have since been meeting separately with members of the General Council in a special session to make their presentations.
Of the eight nominees selected by the governments of Saudi Arabia UK, Nigeria, Kenya, South Korea, Moldova, Mexico and Egypt, three are women (Kenya, Nigeria and South Korea), and two are African women (Kenya and Nigeria).
According to Reuters news agency, "There is broad support for an African candidate and a woman, since neither have headed the Geneva-based body in the past, sources following the process said." If these 'sources' familiar with the WTO's board thinking are to be remotely trusted, it would mean that by November 7, an African might be at the helm of WTO.
IMPRESSIVE
The Nigerian candidate, Dr Ngozi Okonjo-Iweala, has been described as a 'political heavy- hitter' by Politico, and that "few doubt that [she] is a force to be reckoned with". Dr Okonjo is a Harvard-educated economist with a PhD from MIT who served as Nigeria's Minister of Finance. She currently sits on the board of Twitter, Standard Chartered PLC and is the chair of Gavi, the vaccine alliance.
Dr Ngozi's story is long and thoroughly impressive, including a 25-year career at the World Bank, where she rose to the number two position of Managing Director, Operations. One of the things Dr Ngozi is remembered for as Minister of Finance, besides earning a reputation for being a ruthless corruption-buster, was that she negotiated with the Paris Club of Creditors a $30 billion debt relief package for Nigeria, including the 'outright cancellation of $18 billion', according to her official biography at the WTO website.
Closer home is Amina Mohamed, a woman of many firsts, just like her Nigerian counterpart. Amina is currently the Cabinet secretary for Sports, Culture and Heritage and was recently admitted to the Bar.
DEPUTY GENERAL COUNSEL
From 2002 to 2006, in her capacity as Kenya's Permanent Representative and Ambassador to the WTO, Amina became the first woman to chair the General Council in 2005. She has also previously served Kenya's government as CS Foreign Affairs, as well as Education, Science, Technology and Innovation.
It might appear that this is a moment of reckoning for Africans, seeing as this past week, IMF appointed an African – a Kenyan citizen Ceda Ogada as Secretary of the Fund.
The Harvard-educated Kenyan joined the IMF's legal department in 1999 and rose to become the Deputy General Counsel in 2014 until his appointment as Secretary of Fund. In a statement released this week, IMF Managing Director Kristalina Georgieva noted that Ogada's "…institutional knowledge… and intellectual heft… will help the fund to even more effectively serve our member countries in a very challenging economic environment"
It is not lost on me that all this is happening against background of the Black Lives Matter campaign, a global conversation recently bolstered by the killing of George Floyd. There seems to be a global awakening that is compelling the world to tackle sensitive and incredibly divisive issues such as systemic racism so deeply embedded in our societies. Global corporations have been doing away with racist practices like Walmart's decision to stop locking 'multicultural hair and beauty products' in display cases.
HISTORICALLY MALE
International inter-governmental organisations such as the World Trade Organisation, whose leadership have been historically male and white, are now more open to diversity and the current selection process might be a step towards necessary inclusivity.
But it must not stop there. Critics might say that some of these moves – such as the inclusion of a black woman on a board or senior leadership positions – are deliberate moves to give the impression of diversity. And they may have a point, especially if these appointments are few and far between.
 What we really need, besides these public appointments of black people, is to begin to change how we think about race, and the appreciation that black people, black women especially, bring more to the table than the colour of their skin.
Let us not have these appointments just to check the 'diversity' box, but as an appreciation of what people bring to the table, regardless of their skin colour, race or gender.
The writer is the director of the Innovation Centre at Aga Khan University Graduate School of Media and Communications. The views expressed in this column are hers; [email protected]
Comments
comments
Kenya's economy must work for all of us
That the coronavirus has ravaged Kenya is clear to anyone who listens to the Health CS give daily updates on infection levels and death toll. But beneath those numbers lies a more sinister pandemic that is devasating our country in the highest numbers, maybe since the birth of this country. This is the economic hopelessness that we are experiencing.
Since the President lifted the cessation of movement between counties, our roads have been heaving with travellers leaving Nairobi. Many of them are accompanied by their household items, a clear sign that city life has defeated most of us.
Once upon a time, education was seen as the path to success. Children would be beaten for failing to grasp a concept, as failure to pass your exams was seen as failing to secure a chance at a bright future.
Those who excelled proceeded to universities; getting a job thereafter was easy. The employed graduates earned enough to send something back home and maybe even educate their younger siblings.
EDUCATION
But in recent times, it has dawned on us that education is not the key to a successful life. Our current President's daughter, Ngina Kenyatta, recently advised jobless youth to start businesses and create employment for others, which some did.
However, for businesses to thrive, they need a population with purchasing power. And as the business people of Kirinyaga Road in Nairobi took to the streets in 2018 to protest against the bad economic climate in the country told us, it is clear that business is also not the key to success in Kenya right now.
Life in Kenya has never been that easy for the average Kenyan, but at least there was always a clear path to the point where it became manageable. If education wasn't your forte, you started a 'hustle', and if that wasn't too forthcoming, you moved to the city to look for a way to earn a living.
But all these beaten paths are proving to be useless now. And this pandemic might just be the last nail in the coffin.
It is high time we sat down as a people and decided on our way forward. Rwanda did so and among many other initiatives, decided to market their country as a tourism and conference hotspot, a move that has seen thousands of their people earn a living from their own country's resources.
 India decided to invest in medical tourism among many other things, and it's working for them given the number of us that troop there with our sick relatives.
The truth is that Kenya as it is right now is not working economically for a majority of us. We are a people suffering silently, wondering whether it is our fault that we cannot secure a job or that the city life didn't work for us.
It doesn't have to be this way. Kenya can and should work for all of us. And who knows, maybe this pandemic and its crippling effect on most of our pockets will be the push we needed to sit down together, united by our struggles, and come up with a manual that will see our children get true and tested paths to success.
The author comments on topical issues; [email protected]
Comments
comments