At Nairobi orphanage, baby elephants find a new life, and love – PHOTOS – Nairobi News
[ad_1]

Luggard, a lively three-year-old, limps behind the rest of his ragtag troupe of orphan elephants, halting to graze or rub against a tree.
When he was just five months old, Luggard was found struggling to keep up with his herd in Kenya's Tsavo East National Park.
He had been shot twice.
One bullet pierced his left front foot, and another shattered his right, hind femur just above the knee joint.
The calf was discovered "too late for succesful surgery," said Edwin Lusichi, 42, head keeper at the Sheldrick Wildlife Trust (SWT) elephant nursery in Nairobi National Park, Luggard's new home.
With the rest of the gang of 20 elephant babies in this unusual orphanage, Luggard comes charging with great enthusiasm, though hobbling heavily on his deformed leg, out of the bush for a 9:00 am feeding.
The calves greedily slurp from oversized "baby bottles", rumbling contentedly and trumpeting excitedly as they ingest the special mix of human baby formula, water and vitamins.
Each calf at the nursery has a tragic story: orphaned by poachers, drought, or in conflict with humans encroaching ever further into the few wild places left.
"We rescue them from just a few days old," DSWT administrator Kirsty Smith told AFP.
The youngest elephant in the centre's care is Larro, 10 months.
She was found lost and alone in the Maasai Mara game reserve, likely after her family clashed with humans.
"Sometimes the elephants get into the communities, farms and homes, people fight them, chase them away, and in the process of the fight they (the babies) get separated from their families," Lusichi explained.
Without its mother, an elephant calf will die.
They are weaned between the ages of five and 10, when they enter adolescence. Adulthood starts around the age of 18, and left undisturbed, elephants can live to be 70.
But poaching claims many prematurely.
KILLING FOR ORNAMENTS
About 20,000 African elephants per year — 55 per day — are killed, mainly for their tusks, according to the WWF.
"You're killing a whole elephant just to have the tusks! For what — just to have an ornament?" asks an exasperated Lusichi.
He points to Enkesha, a tiny two-year-old.
"You see the trunk? She was found trapped in a snare" which all but severed the appendage elephants use to breathe, eat, drink water, and communicate.
Enkesha was rescued, stitched up, and after a long rehabilitation, now uses her badly-scarred trunk almost as normal, ripping up grass to eat and sucking up water.
The nursery keeps babies like Luggard, Larro and Enkesha until they are about three — the age at which elephants start craving more independence.
But until then, they receive 24-7 care with a bottle feeding every three hours.
The babies sleep in single wooden rooms at night, and the youngest each have a keeper with them.
"It's similar to spending a night in a bedroom with… a human baby," said Julius Shivegha, 43, one of the caretakers.
"We have to make sure that they are well-covered with a blanket, to keep them warm… They keep waking up for the milk… We are around for reassurance and for company, just to make sure they don't feel lonely."
The bond between animal and human is a close one.
During the daytime, the keepers accompany the group as they wander about the savannah, browsing and playing.
They call their charges by name, and the elephants respond.
As a treat, the keepers prepare mud baths into which the babies dive with abandon, rolling and sliding about, blowing bubbles, and wildly splashing the wet earth around with their trunks.
'SOMETIMES WE JUST CUDDLE'
"We sometimes play soccer with them," said Shivegha of the daily routine.
"Sometimes we just cuddle them, we hug them. Some of them will keep on trying to just grab your hands or suck your fingers like a pacifier. All of this makes them really close to us… We are their mothers."
This makes for a "bitter-sweet" separation: when the elephants graduate from the nursery, they go to one of three reintegration centres at Tsavo.
Here they spend several years learning to live independently, eventually joining a herd or forming their own and setting off into the wider park.
For disabled elephants like Luggard, the SWT runs a haven in Kibwezi Forest with abundant food and water all year round, and no human settlements nearby.
In 42 years, the trust has rehabilitated more than 230 orphan elephants. Over 120 are living wild and have given birth to 30 known calves, said Smith.
Ending attacks on elephants will be difficult in a part of the world where poverty and the danger posed to human life and property by wild elephant herds, are seen as justification.
To try and change mindsets, the SWT takes children on excursions to cultivate a love for wildlife and provides schools with books and desks with money raised through its projects.
Shivegha called for "everyone's support", in creating alternatives to poaching, such as small business opportunities, for people who live near game reserves.
Also, crucially, "let's try and stop the end product market, let's tell people to stop buying (ivory)," he urged.
[ad_2]
Singer speaks after attacking lover at WCB signee Zuchu's star-studded concert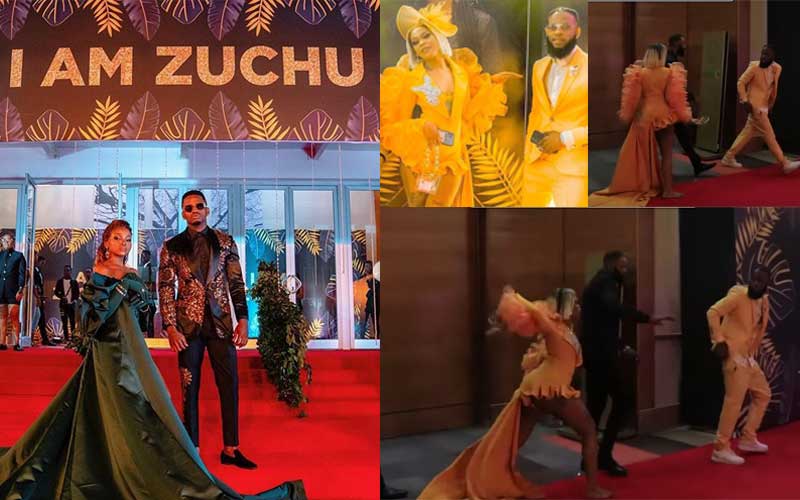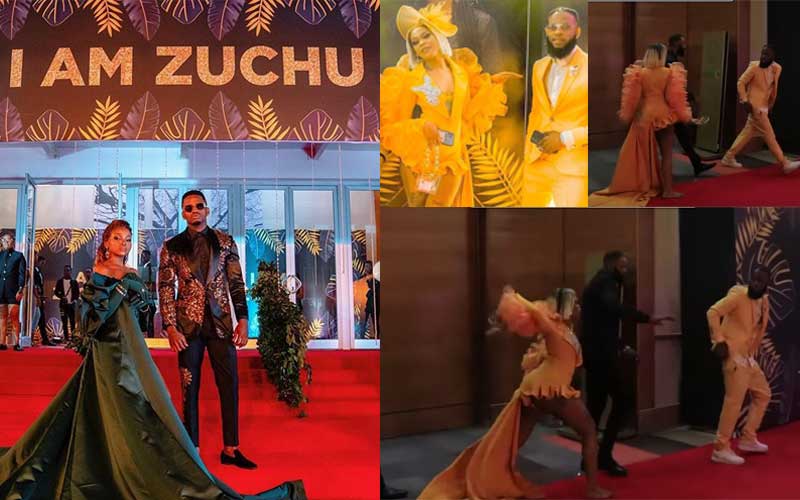 By Standard Entertainment



56 minutes ago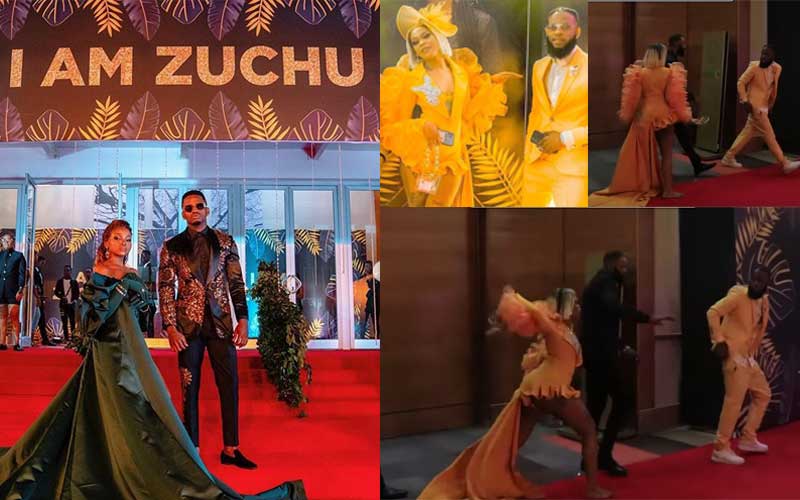 On 18 July, there was fanfare at the Mlimani City Hall in Dar es Salaam as WCB signee Zuchu held a thanksgiving concert months after her debut EP, I Am Zuchu. The event dubbed 'Ahsante Nashukuru' mainly featured performances by artistes from the WCB stable and attracted the whos-who in the Tanzanian entertainment and political scenes. 
READ ALSO: I'm not behind Diamond, Tanasha split- WCB's Zuchu sets record straight
However, singer Gigy Money who also performed made the headlines for the wrong reasons after getting into a scuffle with her lover during the much-publicised concert.
READ ALSO: I was bewitched by a friend – Gigy Money
Peaceful arrival, later chaos
Moments earlier, Gigy and her Nigerian man were seen arriving arm in arm at the event whose highlight featured Zuchu receiving a brand new car from WCB head honcho Diamond Platnumz. Donning matching outfits, the couple was spotted on the red carpet as the paparazzi scrambled to capture the moment.  However, all hell breaks loose later and viral videos depict the visibly angered Nigerian arguing with a bouncer at the entrance. After a tense confrontation, Gigy's man is seen being led by the screaming bouncer towards the exit. Shortly after, a similarly irritated Gigy emerges and follows the pair.
"Gigy! Wewe Gigy wewe!" a woman in the background is heard dissuading the singer from pursuing them but the singer pays no heed and heads for the pair.
"You want to beat me?" the boyfriend is heard asking an approaching Gigy as the bouncer acts as a barrier between them. The bouncer manages to steer the incensed man towards the exit as Gigy follows behind, hurling obscenities.
READ ALSO: I will get a baby with your eldest son – Gigy Money warns Zari
At some point, a barefoot Gigy turns into a sprint before throwing one of her shoes which hits the man who then responds with an insult. Another bouncer finally intervenes and the two are separated. Gigy then asks for her vehicle so she can head home before warning the press against sharing videos of the incident.
Addresses incident
Though the cause of their tiff is still unknown Gigy later made reference to the shocking incident in a social media post, hinting that alcohol had a part to play in the fracas.  In another post, Gigy shared a photo alongside her estranged lover writing: "My mad man looked handsome before his demons arose and mine arose too."
'Running over Ali Kiba'
Gigy is not new controversy and recently said she'd run over her ex, singer Ali Kiba for breaking her heart.
"I will knock all of them down, I mean I will kill them. In fact, I will flatten them like chapatis. The first person I will knock down and kill is Ali Kiba.  Actually, I don't need a weak car, I need a Fuso so that when I knock him down I will be sure he doesn't survive," Gigy told Ayo TV.
READ ALSO: Gigy Money under fire for dirty-dancing with married singer
Dating Kiba brothers
Gigy had in the past admitted to dating both Ali Kiba and his younger brother, Abdu Kiba. She solely laid the blame on Chekecha singer for pursuing her despite knowing that she'd been with his younger brother. Abdu expressed being heartbroken after learning the two had a fling, prompting him to marry.
"I was very hurt on hearing that Ali was dating Gigy Money because I dated her first before she became famous. But it's alleged that Ali didn't know. It hurt me for a while till when I married," said Abdu.
Defunct Nairobi County Council  Nurses Go On Strike, Citing Discrimination By The Government
Why Jahmby Kokai is happy her TV anchor dream never came true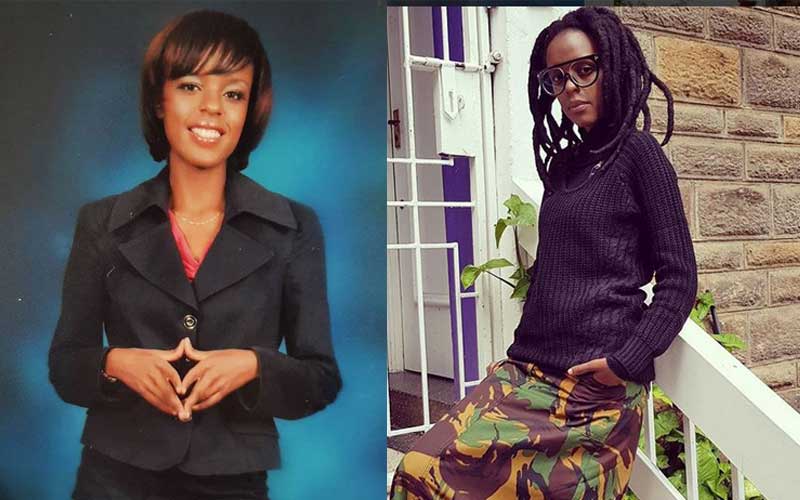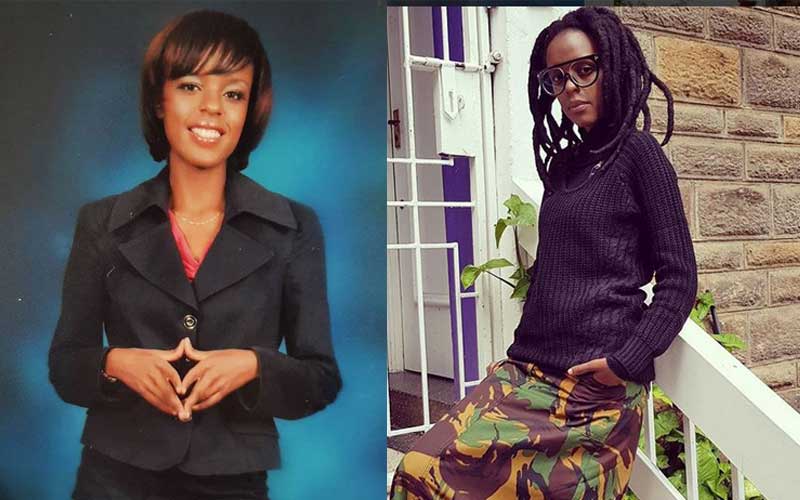 By Diana Anyango



37 minutes ago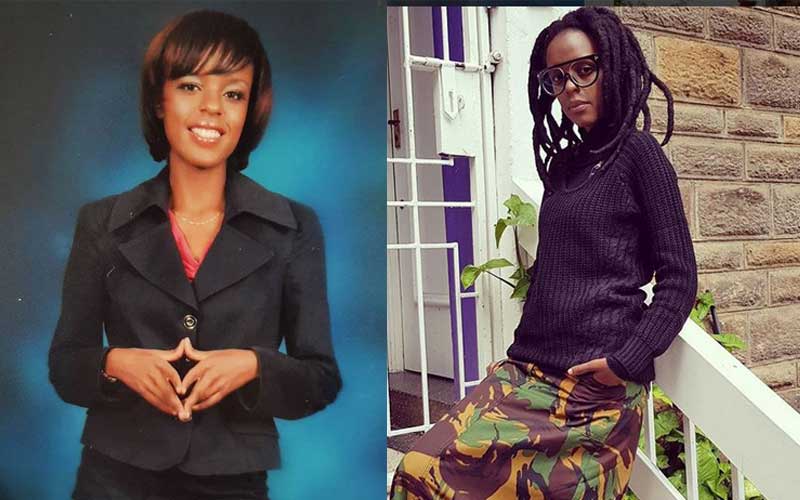 Popular media personality Jahmby Koikai narrated how her first attempt at auditioning as a TV host backfired and she was sent home on the first day of the audition. Reliving her prime days, Jahmby narrated how she was determined to follow her dream of becoming a news anchor after completing her degree.
"There was a reality show that was running on one major TV channel here in Kenya, searching for the next top news anchor. I've always had the knack for news. At the time, I was working at Metro FM. Walked to my boss and asked him if he was ok with me participating in this competition. He agreed to it.
"Auditions were at Film Studios. The queue stretched all the way to the showground. I was at the back kabisa. Imagine 300 people before you. Then we got the briefing paper and it indicated, 'no persons with experience in a media house allowed to participate in this audition'. Mimi Jahmby Koikai, nirudi home after watu 300 kukuwa mbele yangu?" she posed.
READ ALSO: Jahmby Koikai back in Kenya after a year of treatment abroad
According to the endometriosis survivor, she went ahead to audition for the position despite the warning and was the first contestant to be sent packing.
"So I stayed in line until I got to the audition room. The judges were a few people I was in campus with. I felt a wave of despair. Like I'm here auditioning, yet my classmates will be judging me? I did my thing and I was considered. We got into the house and we were assigned to different groups. I was the group leader and we won the challenge. Later that evening, we were driven back to Film Studios for a briefing. The presenter of the show said some of us have to go home.
"My name was called out first amongst other great people. We were dropped home. I cried. It felt like I'd lost such a great opportunity. My mom and late grandma were so sad cos they loved to watch me do the news," she narrated.
READ ALSO: Why I'm walking around with a mask- Jahmby Koikai
Second audition
Later, Jahmby auditioned for another TV opportunity only to miss out as well.
"Then came another opportunity over 10 years ago, I saw a TV ad and decided to apply for the news anchor position. I didn't get the job."
However, due to endometriosis, Jahmby was forced to put her dreams on hold and concentrate on getting better. According to her, it is as though God had better plans for her and is grateful to not have gotten the jobs.
"I battled severe endometriosis in silence for over 19 years. I think of how engaging the newsroom is and I'm grateful I wasn't in that space. I'd have utilized all my sick-leaves and off-days and just declared redundant."