Ask the doctor: How can I beat insomnia?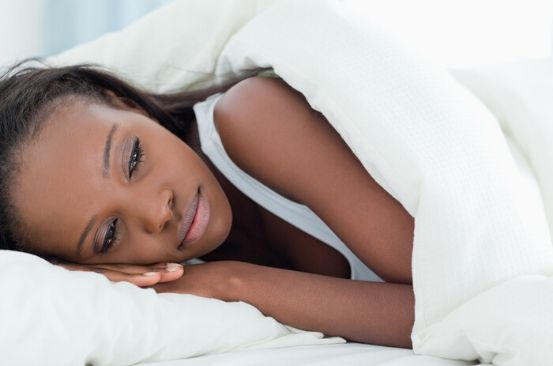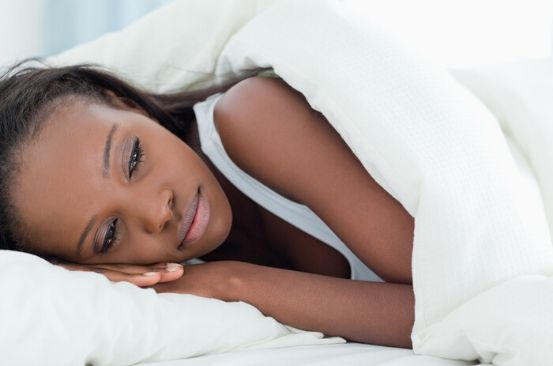 Mercy Kahenda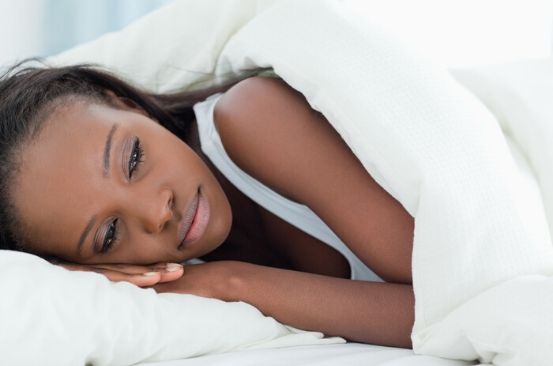 What are the recommended sleep hours?
ALSO READ:

Ask the doctor: How do I get rid of snoring?


Generally, for adults, we advise that it be between seven and eight hours, but for younger ones like those below two years, they can sleep for up to 10 hours. Those between two and 13 years can sleep eight to nine hours and can take a nap of about two hours during the day. School-going children can sleep for between eight and nine hours.

I have been experiencing difficulty sleeping. What are the possible reasons?

Insomnia is lack of adequate sleep, or rather, not being able to sleep for between seven to eight hours as expected in adults due to various reasons that interrupt sleep. Sleep is a natural process in that after a long day, we get tired and as we go towards evening, there are chemicals in the brain that change and make one to feel sleepy. Many things, however, can interrupt this. For example, working on a shift job, where someone reports to work at night. The sleep patterns change, and might not easily adjust.

Those who have travelled may also be affected by jet lag. Illnesses, either mental or medical, may affect sleep.

There are people who have anxiety, psychosis or bipolar disease, which are mental illnesses that can cause insomnia. Medical conditions that cause pain, back-ache or some discomfort, medicine that keeps someone alert, use of substances like khat (miraa), among other stimulants will affect sleep.

Other causes include people with sleeping disorders such as snoring or sleep apnea, which is a shortage of breath while asleep.

How can I beat insomnia and maintain good sleep hygiene?
ALSO READ:

Easy ways of tackling insomnia while staying at home


Sleep hygiene is maintaining habits that promote a clear sleeping pattern. Heavy eating towards sleeping time is discouraged. Eat at least three hours to bedtime and avoid coffee and other beverages that will affect sleep. Alcohol is discouraged, as it affects the quality and quantity of sleep. Do not carry laptops and mobile phones to bed. Exercise stimulates the brain and allows the body to rejuvenate, a process that soothes sleep.

We should invest in sleep, just as much as we invest in electronics, phones and clothing. Our bodies can only function when re-energised through proper sleeping patterns. If you have had persistent sleeping problems for at least two months, seek professional help.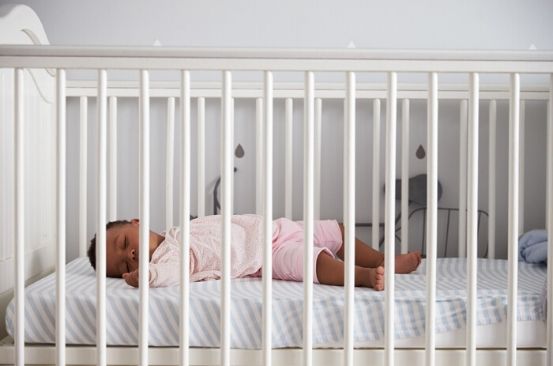 My cousin was diagnosed with narcolepsy. He can fall asleep anywhere at any time. What is this?

This is a neurological disorder that affects a person's ability to sleep. This results in excessive sleeping patterns that come abruptly at any time of the day or night. For example, someone can be walking, eating or driving then they suddenly fall asleep. These people experience some muscle paralysis that may be accompanied by hallucinations. It can be frightening. This condition is mostly attributed to biological factors. The condition can show up at the ages of above 15 years, which requires close monitoring of a child, for earlier diagnosis so that appropriate medical support and guidance by experts is given to avert risk like causing an accident.

What is the appropriate duration of a nap?

A nap by adults during the day is discouraged, more so for those with normal sleeping patterns. In adults, a nap is not useful, because our brains are programmed to sleep at night and be awake during the day.

Apart from children and individuals with hyposomnia, where their sleeping patterns are interrupted and they therefore need more sleep, naps will just make you lazy.

If one has to nap, make it for 30 minutes. But again, this might result in a regular napping pattern, which is not encouraged.

Does having a scheduled sleep pattern help in any way?

When a baby is born, their brains are not trained to sleep at night only. However, as they grow, there is a chemical in their brains that adjusts, and with time, they learn that sleeping time is at night. Adults must, therefore, train their brains that there is sleeping time and waking time for about seven to eight uninterrupted hours, to enable the body to rejuvenate. This applies in children as well. Sleep should gradually be planned, for example, by switching off TV sets, reducing lights in the bedroom, putting off the internet and if possible, switching off mobile phones to train the brain. Those who cannot sleep 30 minutes after getting to bed should ensure they get tired during the day and set their alarm to wake up after seven or eight hours. Sleep hygiene comes up with discipline, and the brain will be alert for the day's activities. Sleeping is important to rejuvenate body organs, and for emotional and mental health. Invest in a comfortable sleeping place and bed. If a human being stays awake for about two weeks, they can die.

Since I began working from home, my sleep patterns have gone wild. How do I maintain a healthy sleeping pattern?

Apply the same discipline you did when working in an office. Shower and dress up, take breaks and sleep at the appropriate time. Create a working environment that prepares your body to be active and resort to sleep at sleeping time.

What is a circadian rhythm?

This is a natural process in the brain that regulates the sleep-wake cycle. The hypothalamus sends a signal informing the brain that it is time to sleep during the night and be awake during the day. However, changes in location, like long distance travels from Kenya to the USA, will affect it as the brain adapts to different time zones and environments.

What causes jet-lag and how do you manage it?

Jet-lag is a sleeping disorder, more so from traveling in different time zones by flight. The brain's rhythm does not change immediately; as such it confuses the body. An individual should adjust to the location naturally, but some might take a hot shower after alighting from a flight, and use drugs to enhance sleep.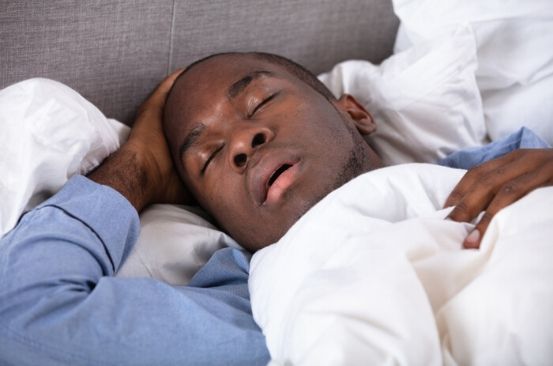 What causes sleep apnea and why do children die from this?

Apnea occurs when the muscles in the back of the throat relax too much to block airways, resulting in shortness of breath. This can result in abrupt death. Luckily, most people with such a condition immediately wake up, because of a feeling of being choked or strangled. It could be hereditary or due to conditions like obesity. Apnea has no cure, and people with it are advised to lose weight or undergo surgery to remove excess tissues from the throat.

What causes sleepwalking and sleep talking?

This is because of what is termed parasomnias that involve unusual behaviours when people fail to have adequate sleep and they are partially awake. Muscles in such people can be active and responding to sensation but not fully awake. They can wake up to go wash dishes in the kitchen, go outside their houses and even have conversations with other people, but surprisingly, they will not know, because their brains are not active.

What causes nightmares and bad dreams?

This is a bigger group of parasomnias that could be due to psychological distress, anxiety, and trauma. A victim can dream of being involved in a tragic road accident, that someone has died, that they are fighting with militia among other scary encounters. With nightmares, details of the dream are well remembered. That is not the case with bad dreams, where no single thought can be figured out. With bad dreams, someone will not know, but those close to them may remember perhaps because they were shouting or crying.

Is it true that people that are overweight or obese sleep more than slimmer ones?

There is no science that links sleep to someone's body size, though bigger people carry excess weight that makes them more tired, promoting sleep.

Why do some people snore while sleeping?

Snoring is due to obstruction of the airways that should be examined by an Ear and Nose and Throat surgeon to establish the cause. Snoring is a serious sleep condition that has even resulted in broken marriages. It should be looked into by seeking a solution either from medical or psychology experts.

By Dr Edith Kwoba as told to Mercy Kahenda. Dr Kwoba is a consultant psychiatrist at Moi Teaching and Referral Hospital, Eldoret
Singer speaks after attacking lover at WCB signee Zuchu's star-studded concert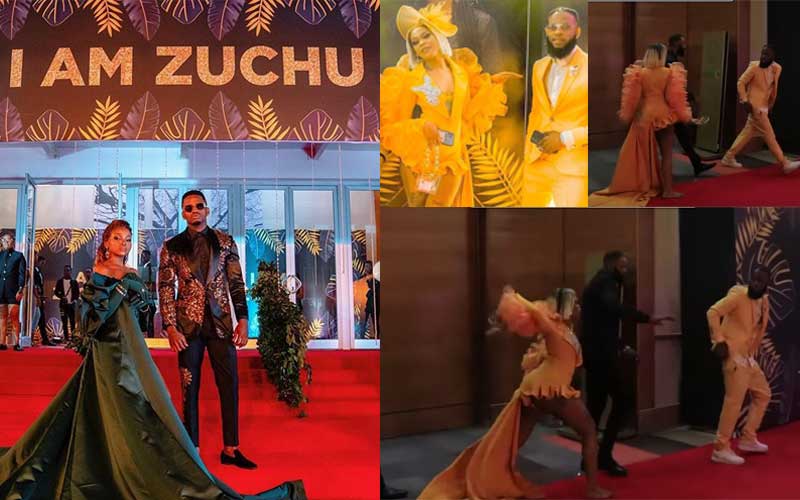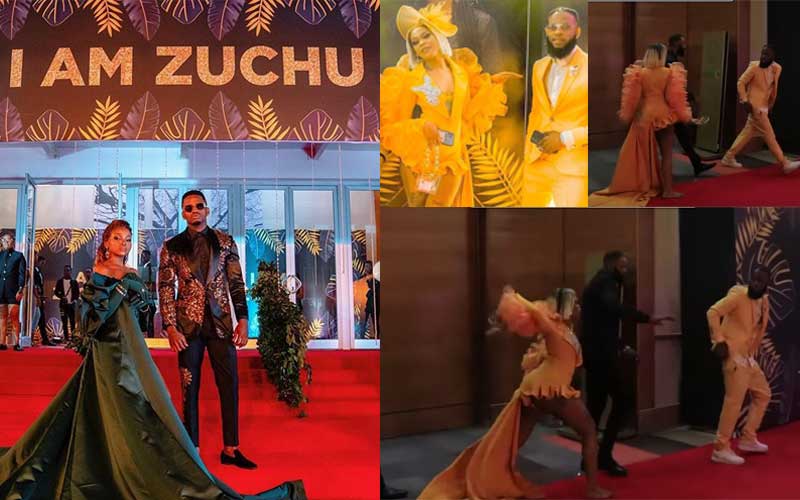 By Standard Entertainment



56 minutes ago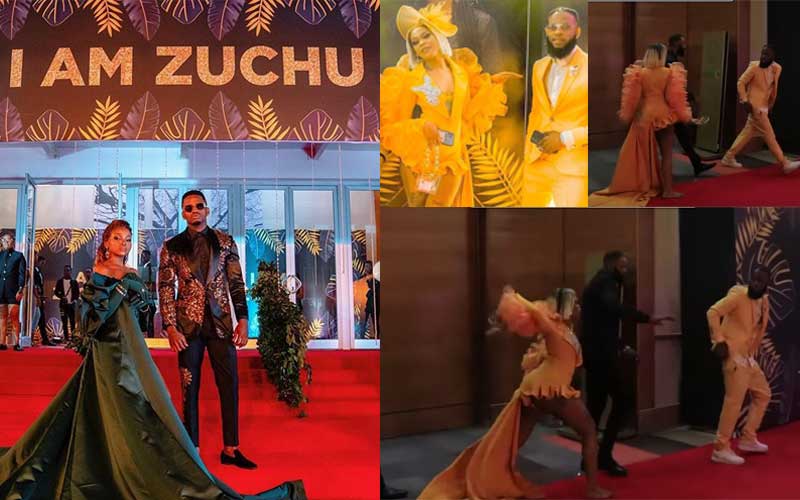 On 18 July, there was fanfare at the Mlimani City Hall in Dar es Salaam as WCB signee Zuchu held a thanksgiving concert months after her debut EP, I Am Zuchu. The event dubbed 'Ahsante Nashukuru' mainly featured performances by artistes from the WCB stable and attracted the whos-who in the Tanzanian entertainment and political scenes. 
READ ALSO: I'm not behind Diamond, Tanasha split- WCB's Zuchu sets record straight
However, singer Gigy Money who also performed made the headlines for the wrong reasons after getting into a scuffle with her lover during the much-publicised concert.
READ ALSO: I was bewitched by a friend – Gigy Money
Peaceful arrival, later chaos
Moments earlier, Gigy and her Nigerian man were seen arriving arm in arm at the event whose highlight featured Zuchu receiving a brand new car from WCB head honcho Diamond Platnumz. Donning matching outfits, the couple was spotted on the red carpet as the paparazzi scrambled to capture the moment.  However, all hell breaks loose later and viral videos depict the visibly angered Nigerian arguing with a bouncer at the entrance. After a tense confrontation, Gigy's man is seen being led by the screaming bouncer towards the exit. Shortly after, a similarly irritated Gigy emerges and follows the pair.
"Gigy! Wewe Gigy wewe!" a woman in the background is heard dissuading the singer from pursuing them but the singer pays no heed and heads for the pair.
"You want to beat me?" the boyfriend is heard asking an approaching Gigy as the bouncer acts as a barrier between them. The bouncer manages to steer the incensed man towards the exit as Gigy follows behind, hurling obscenities.
READ ALSO: I will get a baby with your eldest son – Gigy Money warns Zari
At some point, a barefoot Gigy turns into a sprint before throwing one of her shoes which hits the man who then responds with an insult. Another bouncer finally intervenes and the two are separated. Gigy then asks for her vehicle so she can head home before warning the press against sharing videos of the incident.
Addresses incident
Though the cause of their tiff is still unknown Gigy later made reference to the shocking incident in a social media post, hinting that alcohol had a part to play in the fracas.  In another post, Gigy shared a photo alongside her estranged lover writing: "My mad man looked handsome before his demons arose and mine arose too."
'Running over Ali Kiba'
Gigy is not new controversy and recently said she'd run over her ex, singer Ali Kiba for breaking her heart.
"I will knock all of them down, I mean I will kill them. In fact, I will flatten them like chapatis. The first person I will knock down and kill is Ali Kiba.  Actually, I don't need a weak car, I need a Fuso so that when I knock him down I will be sure he doesn't survive," Gigy told Ayo TV.
READ ALSO: Gigy Money under fire for dirty-dancing with married singer
Dating Kiba brothers
Gigy had in the past admitted to dating both Ali Kiba and his younger brother, Abdu Kiba. She solely laid the blame on Chekecha singer for pursuing her despite knowing that she'd been with his younger brother. Abdu expressed being heartbroken after learning the two had a fling, prompting him to marry.
"I was very hurt on hearing that Ali was dating Gigy Money because I dated her first before she became famous. But it's alleged that Ali didn't know. It hurt me for a while till when I married," said Abdu.
Defunct Nairobi County Council  Nurses Go On Strike, Citing Discrimination By The Government
Why Jahmby Kokai is happy her TV anchor dream never came true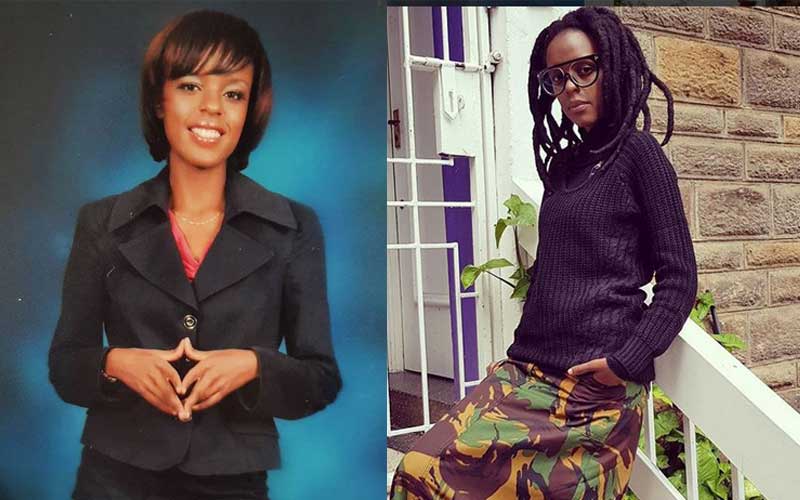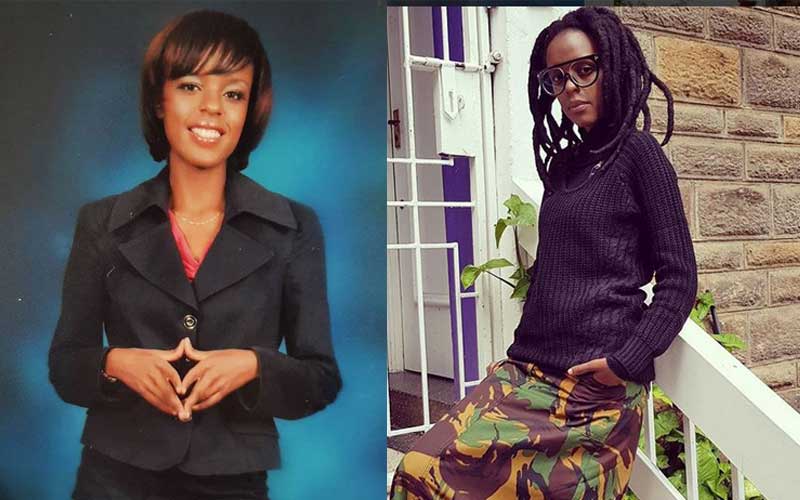 By Diana Anyango



37 minutes ago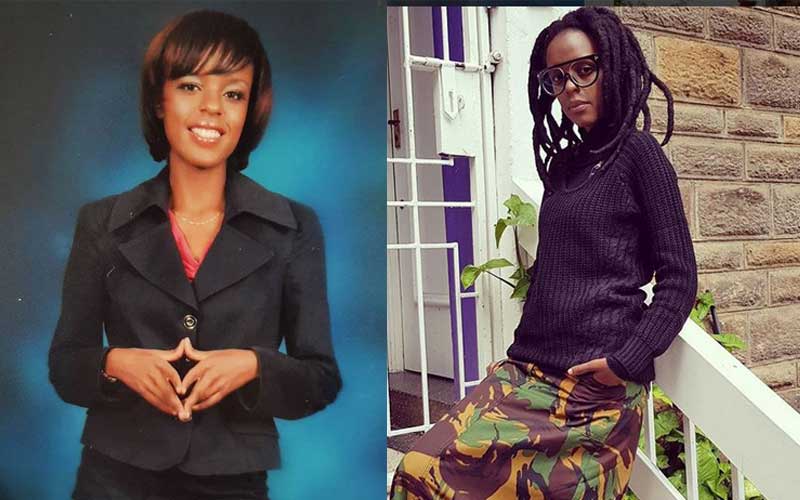 Popular media personality Jahmby Koikai narrated how her first attempt at auditioning as a TV host backfired and she was sent home on the first day of the audition. Reliving her prime days, Jahmby narrated how she was determined to follow her dream of becoming a news anchor after completing her degree.
"There was a reality show that was running on one major TV channel here in Kenya, searching for the next top news anchor. I've always had the knack for news. At the time, I was working at Metro FM. Walked to my boss and asked him if he was ok with me participating in this competition. He agreed to it.
"Auditions were at Film Studios. The queue stretched all the way to the showground. I was at the back kabisa. Imagine 300 people before you. Then we got the briefing paper and it indicated, 'no persons with experience in a media house allowed to participate in this audition'. Mimi Jahmby Koikai, nirudi home after watu 300 kukuwa mbele yangu?" she posed.
READ ALSO: Jahmby Koikai back in Kenya after a year of treatment abroad
According to the endometriosis survivor, she went ahead to audition for the position despite the warning and was the first contestant to be sent packing.
"So I stayed in line until I got to the audition room. The judges were a few people I was in campus with. I felt a wave of despair. Like I'm here auditioning, yet my classmates will be judging me? I did my thing and I was considered. We got into the house and we were assigned to different groups. I was the group leader and we won the challenge. Later that evening, we were driven back to Film Studios for a briefing. The presenter of the show said some of us have to go home.
"My name was called out first amongst other great people. We were dropped home. I cried. It felt like I'd lost such a great opportunity. My mom and late grandma were so sad cos they loved to watch me do the news," she narrated.
READ ALSO: Why I'm walking around with a mask- Jahmby Koikai
Second audition
Later, Jahmby auditioned for another TV opportunity only to miss out as well.
"Then came another opportunity over 10 years ago, I saw a TV ad and decided to apply for the news anchor position. I didn't get the job."
However, due to endometriosis, Jahmby was forced to put her dreams on hold and concentrate on getting better. According to her, it is as though God had better plans for her and is grateful to not have gotten the jobs.
"I battled severe endometriosis in silence for over 19 years. I think of how engaging the newsroom is and I'm grateful I wasn't in that space. I'd have utilized all my sick-leaves and off-days and just declared redundant."