Ali Kiba spotted sensually grinding on strange woman amid divorce rumours ▷ Kenya News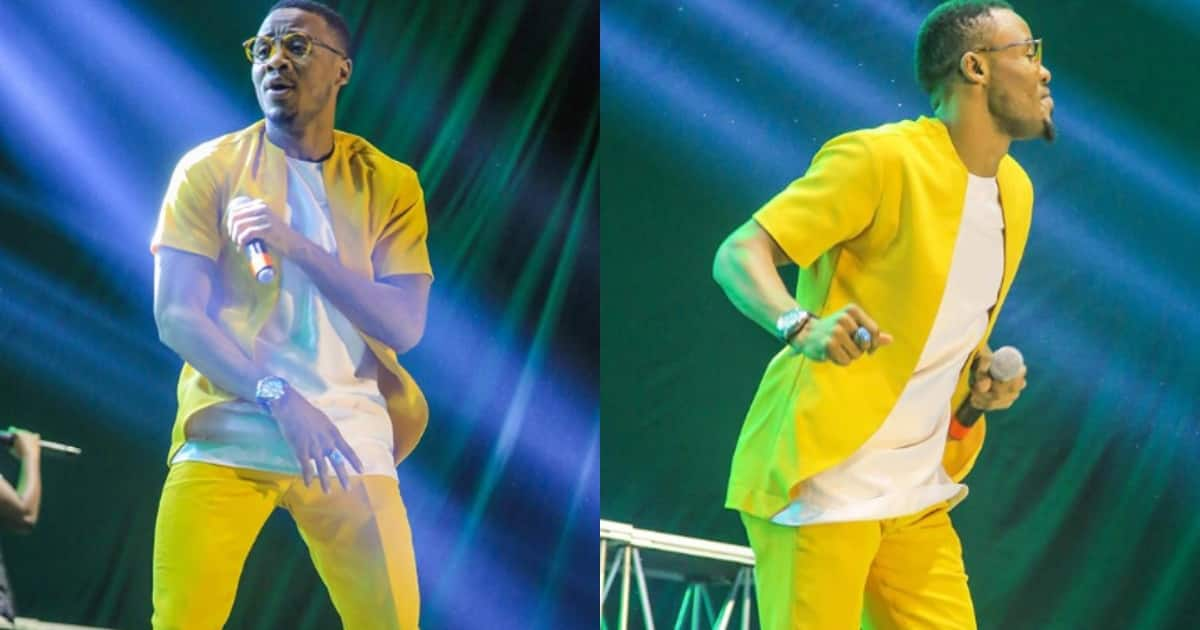 For a while now, the rumour mill has suggested Bongo maestro Ali Kiba and his gorgeous wife Amina have parted ways.
The singer's latest antics might have just furthered the claims after the chap was spotted grabbing his business and grinding on a strange lady during a performance.
READ ALSO: Kenyans, Nigerians clash on Twitter over Lupita Nyong'o's role in new movie
READ ALSO: Davido amvisha pete ya uchumba mpenzi wake Chioma
In a video that has since gone viral, the soft spoken musician was recorded getting too close for comfort with a dancer on stage.
The whole thing began when a lady dressed in a floral jumpsuit got behind the singer and started rubbing his chest gently.
READ ALSO: Lupita, Eric Omondi and Huddah among top 13 Kenyan celebrities with huge Instagram following
Then, Kiba danced slowly before deciding to get behind the enthusiastic woman and started grinding as she gyrated like a water pump.
For some reason, he kept covering his 'okufuaf' with his palm maybe to avoid crossing the line completely.
The audience went wild with each move he made and any time Kiba and his partner changed positions the audience would scream in unison.
At the end of his little routine, the married singer was seen attempting to get away from the dancer who could not get enough of him.
Immediately, gossip pages got a hold of the video and claimed maybe Kiba was just acting out due to a broken heart.
According to most social media users, the singer and his wife have hit a rough patch in their marriage forcing him to seek solace elsewhere.
However, some people just assumed maybe the Tanzanian heartthrob always hid his true colours and was slowly showing off his true character.
Well people, this bad boy was waiting to unleash the dragon from within.
Do you have a groundbreaking story you would like us to publish? Please reach us through [email protected] or WhatsApp: 0732482690 and Telegram: Tuko news.
Kenya news: The leader Kibra voters want | Tuko TV
Subscribe to watch new videos
Comments
comments
UK announces Ksh 155m emergency support for teachers – KBC
The UK Government has announced Ksh 155 million of new support for the salaries of 1,304 teachers in Kenya who are educating children in refugee-hosting communities.
The funds will support the salaries of teachers in Dadaab, Kakuma, and Kalobeyi.
At a high-level virtual summit hosted on Monday with Angelina Jolie, Special Envoy for the UN Refugee Agency UNHCR, the UK announced the emergency support to protect the futures of the world's most vulnerable children both during and after the coronavirus pandemic.
The event was also attended by Kenya's Acting Director Primary Education, Ms Nereah Olick.
Get breaking news on your Mobile as-it-happens. SMS 'NEWS' to 20153

Jane Marriott, the British High Commissioner to Kenya, said: "COVID-19 has presented all our societies with huge challenges, and it's vital we support those most in need. The UK is proud to help vulnerable refugees in Kenya gain an education, as we build back better after this pandemic.
"I'm delighted that Kenya is part of this programme across 10 countries, and that Kenya was represented at this virtual summit."
Angelina Jolie, Special Envoy for the UN Refugee Agency UNHCR, said: "For millions of children and youth, schools are a lifeline of opportunity as well as a shield. Classrooms offer protection — or at least a reprieve — from violence, exploitation and other difficult circumstances."
"Without urgent practical assistance, some of the children left without schooling worldwide due to the coronavirus may never set foot in a classroom again. We must find ways to try to ensure access to continuity of education for young people across the world. Ensuring education for refugee children is something we can make happen, if we all come together."
In Dadaab, teachers have been broadcasting programmes on the community radio station, Radio Gargaar, since the lockdown.
Following social distancing and disinfecting protocols, teachers have been conducting lessons, reading stories and sharing health messages.
Bahati Ernestine Hategekimana, a Rwandan-born refugee living in Kenya and currently studying to be a nurse on a UNHCR scholarship, said at the summit: "I am part of the 3% of refugee youth who have access to tertiary education. As a refugee, I needed a skill that would give me control and would put me in a position to be useful and helpful in case there is need, whether it be another war or a pandemic like we have now. "I see a lot of refugee youth like myself who have been empowered through education to contribute to the response on COVID-19." For every additional year a child goes to school, their future earnings can increase by 20%. Unleashing that potential, by protecting education through the crisis, will be essential to preventing the collapse of economies in the poorest countries deepening a global recession, making it harder for all of us to bounce back."
The KES 713 million of UK aid announced will allow UNHCR to make direct payments to 5,669 teachers in 10 refugee-hosting countries for 7 months where urgent support is needed.
The countries are: Chad, Kenya, Malawi, Mauritania, Pakistan, Rwanda, South Sudan, Sudan, Uganda and Yemen.
Comments
comments
'He knows my name,' Zuchu opens up on why she cried after meeting President Magufuli
Tanzanian songstress Zuchu was trending last weekend after she was photographed crying before greeting Tanzanian President John Pombe Magufuli.
Magufuli invited different artistes for lunch while they performed his campaign songs ahead of the Tanzanian general elections.
After performing, she asked to greet the President and was left in tears when he called her by her name
"I only have three months in the industry and I thought I'd greet the President after like ten years. It is not a small deal," she told Wasafi Media
Adding that;
"Three months ago, I wouldn't believe that I would meet the President. This is unforgettable."
In an Instagram post, she had revealed that that was her dream that came true
"My mother always told me patience is key. These are the fruits of patience if today the President knows me. I thank God for a loving President who values everyone. 

"Dreams do come true, believe it. I want to encourage young girls that don't know when they are going to make it in life, I want to tell you that your day is coming, do not give up"
Comments
comments
Has my child been suffering from maggot infestation for six years?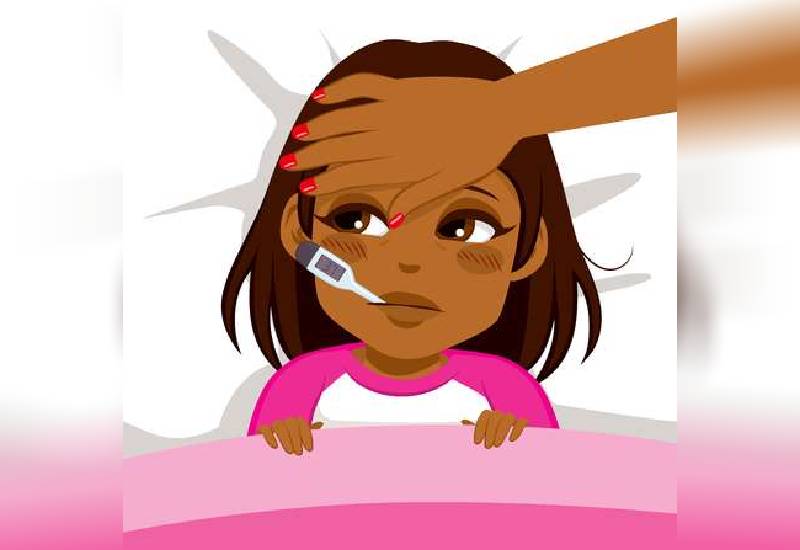 Dr Ombeva Malande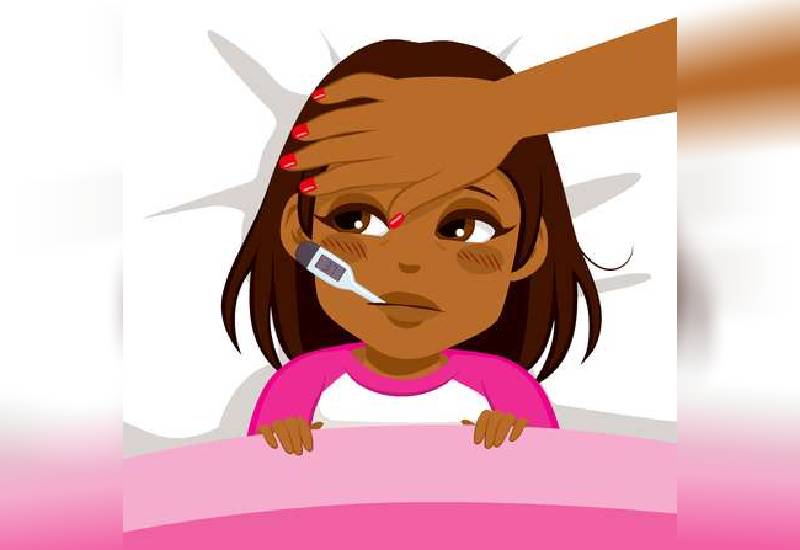 Dear Dr Ombeva,
ALSO READ:

Ask the doctor: Is there anything like a harmless bleed in the brain?
Greetings from Zimbabwe. I read your article on the Internet about botflies and maggots in children. I have a case here which may interest you.
After reading your article, I was almost sure that there was a similarity in the following case. I am a mother of three daughters; the first is six years old and the twins are four years old.
When I gave birth to the twins in 2016, they were a little less than 2.4kg. At seven months, Twin 1 was heavier than Twin 2 (this was the case since birth).
Suddenly, she started having an infestation of maggots all over her body; abdomen, buttocks, legs, neck, hands, feet, head… everywhere. I took her to the doctor but the doctor dismissed it as a myth… so I got home and squeezed the maggots out one by one amidst unbearable screams… only then did she start sleeping well.
But her body changed almost instantaneously as she stopped gaining weight. The growth pattern has been slow. Now, her other twin weighs 17kg while she is only about 14kg. She complains of tummy aches occasionally and throws up a lot.
I took her to a specialist paediatrician but all tests came out negative except for mild inflammation of the gut.  Is it possible they see it as an inflammation when it is actually maggots?
All medicine prescribed to her don't seem to work. In winter, the pains seem worse. Kindly assist. I will be very grateful.
ALSO READ:

International study ranks Kenyan grade two and threes last in literacy levels
Worried mother
Answer
Thank you for your question. As you have described above, and as I wrote earlier, I think strongly that your daughter has myasis, which manifests as maggots, i.e. those whitish fat short worms coming from your baby's skin. This follows parasitic infestation of the body of a live animal by fly larvae (maggots) that includes the botfly, blowfly, and screw fly.
Larvae or eggs can reach the stomach or intestines if they are swallowed with food and cause gastric or intestinal myiasis, which may appear as inflammation. Affecting the skin, it causes painful, slow-developing ulcers or boil- like sores that can last for a prolonged period.
In the nose, it can cause obstruction of nasal passages and severe irritation. The face may swell with edema, and fever may occur. In the ear, it may cause ear discharge and buzzing ear noise. In the eyes, it may cause very severe irritation, edema, and pain.
To control this, prevention and eradication of flies or early treatment for the child is important. If this is the case, the doctor needs to prescribe ivermectin, which is the drug of choice.
ALSO READ:

Relief for parents as school heads directed to refund second and third term fees
In general, improvement of sanitation, personal hygiene, and eradication of flies by insecticides is important. The clothes should be washed thoroughly, preferably in hot water, dried away from flies, and ironed thoroughly. The heat of the iron kills the eggs of myiasis-causing flies.
Other measures include applying petroleum jelly on the holes. This suffocates and forces the larvae onto the surface.
Comments
comments