African refugees cautiously hopeful over their relocation to Rwanda
African refugees and asylum seekers who have been stranded in Libya for over three years will soon be voluntarily relocated to Rwanda.
On Tuesday, Rwanda, the African Union, and UNHCR signed an agreement in Addis Ababa, establishing the "Emergency Transit Mechanism" for 500 refugees and asylum seekers stranded in Libya.
The agreement is expected to serve as a temporary safe pathway to Rwanda while permanent solutions are being sought, according to Germaine Kamayirese, Rwanda's Minister for Emergency Management.
Under the agreement, Rwanda will receive and provide protection to refugees and asylum-seekers, "in a few weeks," as well as those identified as vulnerable and at-risk, who are detained in Libya.
The EastAfrican spoke to some of the refugees, and they said their dream is to eventually be granted asylum in Europe since they have no intention of ever returning to their countries, citing political and economic turmoil.
"Going to Rwanda is better than staying in Libya. I do not know much about Rwanda but I think it is better. We also do not know the next step after Rwanda because we want to make it to Europe," a female Eritrean migrant in Libya said.
Another refugee said, "We have been living in hell for over three years now and want out. I want a bright future and that is what I have been fighting for. I am happy that Rwanda is offering help but I do not know much about the opportunities we will be given in Rwanda."
Many of the refugees are from the Horn of Africa—Somalia, Eritrea, Djibouti and Ethiopia.
"They will be transferred to safety in Rwanda on a voluntary basis. Under this agreement, the first group of 500 persons in need of international protection will be evacuated," said Ms Kamayirese.
"While some may benefit from resettlement to third countries, others will be helped to return to countries where asylum had previously been granted, or to return to their home countries if it is deemed safe to do so. Some may be given permission to remain in Rwanda," she added.
Human rights groups welcomed the move and called on Rwanda and its partners to provide information to the refugees ahead of their relocation to avoid misinformation.
"Many of the refugees in Libya just want to get out of the nightmare they are living in, so from their vantage point, any change is an improvement. But if Rwanda is stepping up to take them in, the government has a legal and moral responsibility to keep them safe," Andrea Gagne, a human-rights activist documenting the lives of African migrants and refugees in Libya, said.
Rwanda rebuffed suggestions that it would receive payment from the EU to host African refugees from Libya.
"Rwanda did not receive any money to honour its commitment to host African refugees from Libya. This was our own proposal and we are committed to it. We believe in African solutions to African problems," Ms Kamayirese said.
Rwanda's appetite to host African refugees increased during President Paul Kagame's tenure as AU Chair last year, during which he championed the vision of an integrated continent for free movement of people and goods.
Rwanda previously said it will provide African refugees work permits and freedom of movement within the country, once they arrive.
Last year, the country began issuing refugees with international travel documents to ease their movement across borders, except to their countries of origin.
It also started issued refugees with identity cards, replacing the 'proof of registration' documents. The IDs allow them to move freely within the country and access social services and jobs.
It is worth noting that a similar plan to send African refugees from Israel to Rwanda last year fell flat after criticism from human rights groups, who argued that the deal was "immoral".
Comments
comments
Floating footbridge to end congestion at Likoni channel – KBC
The first pedestrian footbridge to be built at the Likoni crossing channel will end the perennial human congestion at vital crossing channel in Mombasa County.
Likoni Deputy County Commissioner (DCC) Francis Kazungu said the construction of the floating bridge is a high-level decision by the national government in response to the Coronavirus pandemic.
The project worth Sh 1.5 billion will be undertaken by the State Department of Infrastructure through its implementing agency, the Kenya National Highways Authority (KeNHA).
The 0106 KNA 9China Road and Bridge Corporation (CRBC) will be implementing the project dubbed the 'Likoni Floating Pedestrian Bridge' and is expected to start in June and end in November this year.
Get breaking news on your Mobile as-it-happens. SMS 'NEWS' to 20153

Kazungu said the new floating bridge will be for the exclusive use of pedestrians as an alternative to the ferries noting that enforcing social distancing at the vital crossing channel has been a nightmare for the authorities since the outbreak of the viral disease.
Speaking to KNA at the Shika Adabu chief's office during a food distribution exercise Kazungu said the goal of the project is to ease pressure of the overcrowded Likoni ferry during the current covid-19 outbreak.
"The bridge will help reduce the perennial congestion at the crossing channel and allow residents to access Mombasa Island and the mainland south with ease," he said on Sunday.
He noted that observing social distancing which is a key intervention measure in curbing the spread of the viral disease would be a lot easier once the bridge is constructed.
He said the envisioned bridge will complement the existing ferry services to streamline safe passageways for pedestrians and reduce overcrowding and long queues.
The floating bridge will be a composite structure designed for pedestrians only. The bridge deck will comprise of 529 m long floating section, and 54 m long approaches on either side of the floating span.
It will be connected by pins and hinges and guard rails will be installed on either side of the deck to ensure pedestrian safety.
Alex Kahindi who lives in Likoni but works in Mombasa Island said the floating suspension bridge would make life easier for the residents.
Tell Us What You Think
Comments
comments
Trump threatens military mobilization against violent US protests » Capital News
Washington, United States, Jun 2 – President Donald Trump vowed Monday to order a military crackdown on once-in-a-generation violent protests gripping the United States, saying he was sending thousands of troops onto the streets of the capital and threatening to deploy soldiers to states unable to regain control.
The dramatic escalation came a week after the death in Minneapolis of George Floyd, an unarmed black man who was killed when a white police officer knelt on his neck, leading to the worst civil unrest in decades in New York, Los Angeles and dozens of other American cities.
After being criticized for his silence on the worsening crisis, Trump struck a martial tone in a nationwide address from the White House garden, as police fired tear gas on peaceful protesters outside the fence.
"I am dispatching thousands and thousands of heavily armed soldiers, military personnel and law enforcement officers to stop the rioting, looting, vandalism, assaults and the wanton destruction of property," Trump said.
He slammed the previous night's unrest in Washington as a "total disgrace" and called on governors to "dominate the streets."
"If a city or state refuses to take the actions that are necessary to defend the life and property of their residents, then I will deploy the United States military and quickly solve the problem for them," he said, denouncing "acts of domestic terror."
Despite the president's rhetoric, Monday's protests appeared largely peaceful in major cities, though some looting was reported in New York and Los Angeles.
During his address, however, law enforcement including military police used tear gas to clear protesters outside the White House so the president could walk across the street to the two-centuries-old St Johns church, hit with graffiti and partially damaged by fire during unrest on Sunday.
"We have a great country," Trump declared as he stood before the church's boarded up windows, held up a Bible and posed for photographs.
The backlash was swift.
"He's using the American military against the American people," tweeted Democratic presidential hopeful Joe Biden.
"He tear-gassed peaceful protesters and fired rubber bullets. For a photo. For our children, for the very soul of our country, we must defeat him," he said.
Washington's Episcopalian bishop, Marian Budde, said she was "outraged" at the church visit, which she said Trump did not have permission for.
Thousands of people have participated in the nationwide demonstrations against police brutality and racism since Floyd's killing.
It was the most widespread unrest in the United States since 1968, when cities went up in flames over the slaying of civil rights icon Martin Luther King Jr.
Many of the demonstrations have been peaceful and marked by moments of catharsis such as officers hugging tearful protesters and marching or kneeling alongside them.
– 'Homicide' –
Others have seen rage-filled clashes between protesters and police, and widespread property damage. One person was shot dead in Louisville, Kentucky.
Floyd's agonizing death was caught on bystander cell phone video that shows policeman Derek Chauvin pinning him down with his knee for nearly nine minutes, as the 46-year-old pleaded for his life with the haunting words: "I can't breathe!"
"The evidence is consistent with mechanical asphyxia as the cause of death, and homicide as the manner of death," Aleccia Wilson, a University of Michigan expert who examined his body at the family's request, said.
Hennepin County's medical examiner released its official autopsy calling the death a homicide caused by "neck compression," although it had also said he was intoxicated and pointed to heart disease.
A memorial for Floyd will take place on Thursday in Minneapolis before his funeral in Houston, where he grew up, on June 9.
But hundreds paid tribute in Minneapolis on Monday at the exact time he died one week prior, forming a large circle at the site of the killing where they chanted, knelt and prayed.
Floyd, 46, had been accused of trying to buy cigarettes with a counterfeit bill.
The autopsy revived demands for the arrest of three other police officers who stood guard for Chauvin as Floyd lay dying.
Chauvin has been charged with third degree murder and is due to appear in court June 8.
– 'We've had enough' –
More than 40 cities have imposed curfews after consecutive nights of tension.
More looting was taking place in New York Monday night, an AFP reporter saw, with stores including Best Buy and Nike damaged.
Mayor Bill de Blasio quickly announced a curfew for 8:00 pm on Tuesday in the city that never sleeps, three hours earlier than Monday's.
In Los Angeles, where the National Guard were deployed at Hollywood landmarks such as the Dolby Theatre, some looting was also reported, though protests were largely peaceful.
"Deep down inside us, we've had enough," said 30-year-old Jessica Hubbert, a protester.
Trump spent most of the weekend inside the White House tweeting attacks on political rivals and the media.
In a leaked conference call Monday, he told state governors they were "going to look like a bunch of jerks" if they were too soft.
The governor of Illinois, J.B. Pritzker, is heard saying he was "extraordinarily concerned" by the president's "inflammatory" rhetoric.
Biden, for his part, met Monday with black leaders at a church in his home of Wilmington, Delaware and promised to form a police oversight commission in his first 100 days as president.
burs-st/to
Comments
comments
Kenya: Oparanya – Nasa Coalition Never Helped Orange Party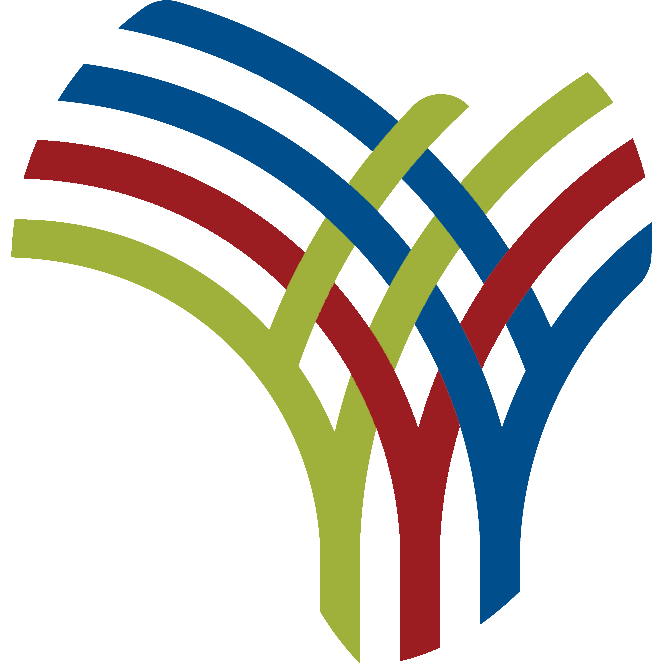 As political realignments continue despite the Covid-19 pandemic, Kakamega Governor Wycliffe Oparanya — who is also the ODM deputy party leader and chairman of the Council of Governors — is emerging as a key player in Raila Odinga's camp. Our reporter talked to him on the political game plan and state of devolution
Is ODM warming up to signing a coalition pact with Jubilee?
The essence of any party is to get power, and you cannot be in existence just for the sake of it. The fact that we want to get power as ODM, we must look at options that will make us get that power.
Therefore, we are willing to go into a coalition with any party that we feel can help us get power. I think Jubilee is more attractive in view of its membership and size.
ODM is still a member of the National Super Alliance (Nasa). Do you intend to withdraw from that pre-election pact and chart a new political path?
As the ODM deputy party leader, get it from me, Nasa is no more. It was an amorphous, hopeless coalition that never helped us at all. In any case, it reduced our numerical strength as a party due to numerous sibling rivalries witnessed during the General Election as we fought amongst ourselves.
It wasn't a good move to have ODM, Wiper, ANC, Ford Kenya, and even CCM, members field candidates in various positions. This made us lose many seats.
Jubilee reaped big from some of our zones since they fielded single candidates while we had several contesting for one position. For instance, in places where we garnered 60 per cent of the votes as a bloc, Jubilee got 40 per cent and won because we divided the 60 per cent amongst ourselves. This is why we have to rethink such a deal.
What is your game plan going into 2022?
Personally, I have stated that at the end of my two terms as governor, I will be vying for President while banking on my development record.
For ODM, we had agreed to hold our grassroots elections in March to strengthen the party and go all the way to conduct our polls at the national level, but this was before the Covid-19 pandemic. We are optimistic that once it is behind us, we shall continue with our plans.
Second, we are also crafting a winning strategy and have already mapped out regions we did not perform well in the last elections, like Mt Kenya and the Rift Valley.
Going forward, we will be seeking coalitions with major parties from the regions to endear ourselves there. In Mt Kenya, for instance, Jubilee is the most attractive in terms of numbers.
ODM nominations have in the past been characterised by chaos that political observers have linked to voter apathy in some of your bastions, how do you plan to tackle this in future?
Our main undoing as a party has been nominations. We have found that we spend too much energy on nominations to an extent that by the time we are facing the main election, most of our candidates are exhausted and depleted financially.
Therefore, they face fresh candidates a majority of whom have been selected by their respective parties without any rigorous process.
The nomination management has also been an issue due to inadequate resources to carry out primaries. We put up a committee that came up with resolutions that we can even select or have a small electoral college within ODM and make a decision on a candidate depending on the circumstances. We must approach the next elections differently if we are to succeed.
Your party leader Raila Odinga says the country will hold a referendum before the 2022 elections. Is this tenable?
The problem is Covid-19. It is a real challenge and we don't know when it will subside. But if it can be out of our sight by end of September, then we can have the vote within the three months – October, November and December will be ideal.
As CoG chair, how do you rate the performance of counties seven years into devolution?
Devolution has improved healthcare in many counties – Kakamega included – in terms of infrastructure – there are hospitals we have built, some expanded and some renovated.
With the current Covid-19, counties have increased ICU capacity, and in Kakamega, where we used to have only four ICU beds, we now have 14.
Some lieutenants of the Amani National Congress (ANC) leader Musalia Mudavadi have read mischief in your endorsement as Luhya kingpin.
What do you have to say? You can't push a government agenda unless you are in the system. So for us who were elected and we are closer to government, it is our responsibility as leaders of this area to push our agenda.
You will be lying to your people that you can push the development agenda when you are outside government. Secondly, there is no position called Luhya kingpin.
There is nothing of the sort and I don't intend to hold one. I have set my eyes on the presidency.
Comments
comments