Africa: Reclaiming our Power – Reimagining the Global Agenda for Women and Girls
Johannesburg — Last week, world leaders gathered in Nairobi for ICPD+25 to celebrate 25 years since the 1994 launch of the International Conference on Population and Development (ICPD) , a convening space that has advocated for the wellbeing of women and girls around the world and invested in their efforts to promote equality and reduce gender-based violence.
This year's summit was a time for celebration and deep introspection on the state of women and girls' rights globally—of how far we have come and how much farther do we still need to go.
Twenty five years ago, feminists and women's rights advocates boldly campaigned around the idea of "personal being political" and argued that women's rights were in fact human rights and they could no longer be left out of global and political discussions.
The ICPD launch in 1994, and the Beijing Conference a year later, led to significant shifts in the way we viewed gender equality and a woman's right to control her body and have bodily autonomy. Those were the early days where we dreamed that another world was possible, where we dreamed of a feminist future.
Those were the days where our inclusive vision of gender equality was both passionately debated and revered, and where women globally were finally articulating the struggle for gender justice in new ways – ways that recognized how colonialism and racism has shaped gender and economic issues between the Global North and the Global South.
But it's not 1994 anymore – and though much of the world has changed and grown, much has stayed the same. The rights of women and girls have risen to the world stage as an urgent global priority, one we must continue to address now – not in years to come.
The promises and commitments to gender equality made at ICPD and the Beijing Conference 25 years ago led to the creation of numerous laws, policies and treaties to protect women and girls' rights around the world. Where there were virtually no global commitments in the early 1990s, there are now more than 118 laws, treaties, and international declarations seeking to reduce or eliminate gender-based violence.
And, yet, while the mobilization and organization by many actors around the world has led to important advances in cultural norms and policy changes at the global level, violence against women and girls globally continues to be where we see power and patriarchy objectify, silence and undermine our quest for gender equality.
Since the 1990s, new challenges have emerged, including political and ideological attacks against gender equality, sexuality, reproductive freedom and self-determination. We are witness to a lack of political will to implement progressive laws and policies to, more worryingly, the reduced funding for women's rights organizations particularly in the Global South.
And though significant funding is being pledged and diverse coalitions are joining together to combat gender inequality, the Global South – where feminist movements have long led the fight for women's rights and against violence toward women and girls  is largely left out of the equation.  A far cry from the aspirations of the ICPD and Beijing Conferences, today we see fewer resources going to agendas framed bywomen's rights organizations forwomen's rights agendas.
But there is hope. Today, we see the rise and mobilizing strength of social movements in the face of the backlash – often led by women, young people, LGBTQIA+ people, people with disabilities, indigenous people, ethnic and racial minorities, and many more. These growing movements continue to show their innovation and tenacity, embodying the true power of collective mobilization. Much of the world will no longer silently stand by as the rights of women and girls are questioned, reduced or taken away.
And at the Ford Foundation, we are taking a major stand to reshape our model – to unlock resources and funding to put women and girls at the center of setting their own agendas and developing culturally appropriate solutions – and we are urging the rest of the world to join us.
We are calling on leaders across the world – corporations and foundations, philanthropists, governments and individuals – to come together to actualize real change and commit more international financial resources towards ending violence against women and girls.
And we are advocating for women and girls of the Global South to have a seat at the table – framing the problems they face and the solutions that they have. Because we know we can only achieve true transformation if those closest to the pain are able to reclaim their power and space.
We must hold our global community accountable for the promises made 25 years ago. With the 25 year anniversary of ICPD and Beijing upon us, we are advocating for a paradigm shift. At the Nairobi ICPD event, we pledged over $78 million dollars for the next three years towards eradicating gender-based violence (one of the pillars of the ICPD 25 agenda).
Together, the global leaders convened in Nairobi committed $8 billion to address violence against women and girls at the global stage. These resources will provide for a holistic feminist approach where women who have been rendered invisible in the past have a seat at the table. We will push for more resources and investments in women's rights organisations to advance an equality agenda that holds governments accountable because we know feminist movements ultimately drive lasting social change.
We must not allow commitments to be watered down and re-negotiated for decades to come – we must push for a path that builds on what came before us. Real change will only occur when we begin to build relationships among emerging movements, established organizations, feminist funds, and leaders to enable more coordinated and mutually-supportive agendas.
Helping to protect and save the lives of women and girls across the globe can only achieved through collaboration between all societal communities. Every action we make together can help save not only one woman or girl's life, but fundamentally change our global community.
Nicolette Naylor is the Ford Foundation's International program director for Gender, Racial, and Ethnic Justice. Follow her on Twitter @NaylorNikki
Comments
comments
Broke private schools forced out of business by Covid-19 – Nairobi News
More than 100 private schools might not resume learning when schools reopen in January 2021.
The Kenya Private Schools Association (KPSA) on Sunday said that most administrators of the schools have decried lack of finances to keep the schools going due to the Covid-19 pandemic and are shutting down completely.
The closure will force parents into searching for alternative schools for their children.
LAID OFF
Hundreds of employees working in private schools have also been forced to take salary cuts, ordered to take unpaid leave or laid off.
While focus has mainly been on teachers, the auxiliary staff that includes drivers, cooks, cleaners, watchmen, caregivers and finance staff have also lost their livelihoods as their services are no longer required with the learners away from school.
It is estimated that private schools directly employ about 300,000 people.
KPSA Chairperson Mutheu Kasanga said most private institutions are struggling to meet operational costs and now want the government to step in financially.
"We are not asking for free money, we are asking to be put where we can borrow at an affordable rates and repay it to help litigate this factor, just like other sectors who have been given relief and support," Kasanga said.
ACADEMIC YEAR
Last week, Education Cabinet Secretary George Magoha said he was concerned that private schools are now demanding payment of fees from parents and that certain schools and parents have been haggling over the re-opening of schools and schools fees.
Statistics from the Ministry of Education shows the number of private primary schools in the country rose from 7,742 in 2014 to 16,594 last year. On the other hand, the number of public primary schools increased by only 1,728 in the same period.
Kenya's academic year runs from January to November. Final year exams, which usually taken in October and November, have also been cancelled.
Magoha said students would repeat a year as schools had closed in mid-March, three months after the school calendar had begun.
But colleges and universities are set to reopen in September if they abide by strict guidelines.
Comments
comments
Kenya: Rising Lake Nakuru Water Levels Turn Homes Into Fishing Grounds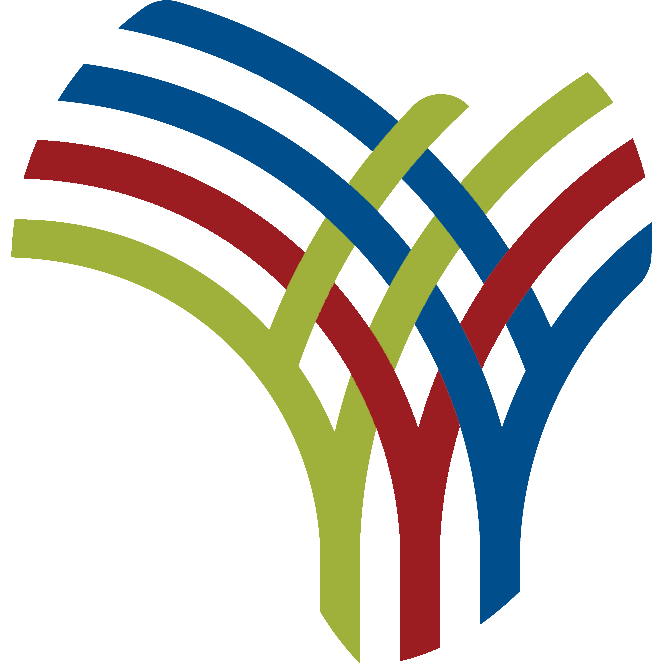 When a group of urban poor bought a piece of land next to Lake Nakuru National Park, they had one mission: to construct permanent houses.
Nearly 200 members Muungano wa wanavijiji group settled at Barut Ward in Nakuru West and subdivided the land into small plots on which they built permanent houses.
Living a stone's throw from the popular national park, the group enjoyed a fantastic scenery with a variety of birds and wild animals from the comfort of their homes. Save for the destructive baboons, they have lived there peacefully for many years.
However, their honeymoon came crumbling last month when Lake Nakuru water levels rose and submerged their homes. They were forced to relocate to higher grounds.
Property worth hundreds of thousands of shillings have been destroyed as several homes remain submerged in water.
And as the displaced land owners ponder their next move, the rising water level is turning out to be a blessing in disguise to some of the residents who have resorted to fishing.
"The fish business is good here," says a woman as she serves a meal of fish and ugali to a boda boda rider.
She added: "On a good day, I can make up to Sh1,000, "I just hope the water levels will not subside soon because fish harvesting is booming and my customers are increasing by the day."
There are fears among residents that tilapia fish species in Lake Nakuru are not good for human consumption. However, experts from Nakuru County conducted a study to establish the water quality and the presence of heavy metals in the fish from the lake. Before, only cichlid tilapia could survive in the lake.
With the rising water levels, the lake has turned into a breeding ground for four different species of tilapia like oreochromis niloticus (94.1 per cent), oreochromis variabilis (4.8 per cent), tilapia graham and oreochromis leucosticus whose presence in the lake stands at 0.5 per cent.
"Analysis for selected heavy metals of the two dominant fish species established that heavy metal concentrations in the two fish species were within the recommended Food Agriculture Organization and the World Health Organization limit for fish and fish products except total chromium," said the joint report.
"The detection of heavy metals in the fish even in small concentration may not have immediate health threats on consumers of fish and fish products from Lake Nakuru, but will likely have adverse effects if there is prolonged consumption of the fish species since heavy metals bio-accumulate," the report added.
The report that was published last month was prepared by experts from the department of Water, Environment, Energy and Natural Resources, Kenya wildlife Services, Flamingo Net and Kenya Marine, Fisheries and Research Institute.
But even before the report was made public, young men and women from Naivasha had already flooded the area with their wooden boats for fishing expeditions.
"On a good day I could trap more than 200 fish which I sell at between Sh50 and Sh200 depending on their sizes," said Mr James Kamau.
But some of the affected residents who lack clean water and food have not received any humanitarian aid for two months now. The residents fear there could be an outbreak of malaria and waterborne diseases like dysentery and cholera if no action is taken soon.
Ms Jecinta Mwilu from Akiba Mashinani Trust which gave the land owners loans to construct their houses said that the water levels started rising in March and has so far displaced 117 people.
"There is no stopping the rising water levels and experts predict it could stretch to five kilometers into residential areas and we appeal to the county government to assist the displaced families," said Ms Mwilu.
A resident Mr Stanley Muchangi said that the water has destroyed their crops.
Comments
comments
Kenya: Alcohol-Delivery Firm Dial a Drink Kenya Providing Convenience Amid Pandemic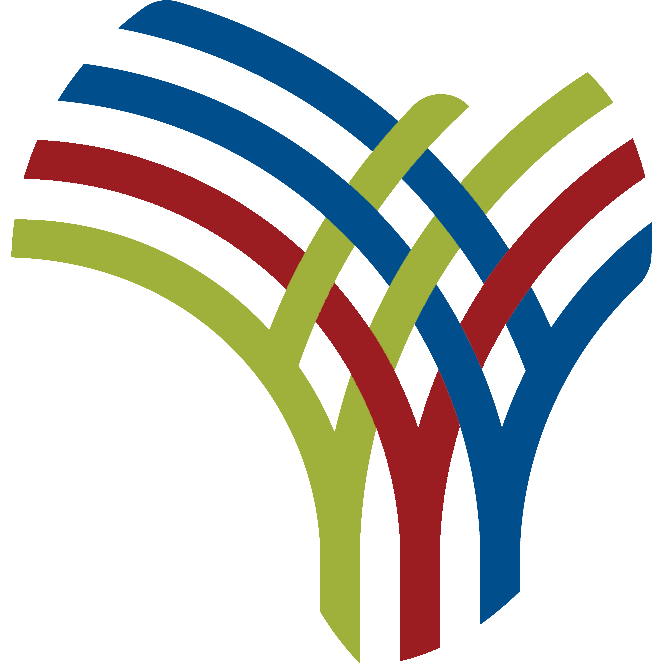 Nairobi — Founded two months after the corona virus outbreak in Kenya, Drinkup, an alcohol delivery firm has aligned itself to online delivery of alcohol in order to reduce unnecessary movements which is key in minimizing the risk of corona virus infections in the country.
The firm, which was founded in February but launched its operations in May is solely focused on alcoholic products ranging from wines, spirits, beer amongst others.
With a fixed Sh 100 delivery fee, Kenyans across Nairobi and its environs can order their favorite drinks through the multi vendor platform, a phone call or an SMS for a delivery within 30 minutes.
Speaking to Capital Business, Drinkup Director Charles Wagura noted that the launch of firm was inspired by the need to create convenience for Kenyans in the wake of the pandemic which has necessitated the need to avoid physical contact and unnecessary movements.
"The main inspiration behind the formation of this firm is the convenience brought by online delivery and our clients do not have to go the shop, they can either call, send a text or order the drink from our online platform," he said.
The experience in the market so far, Wagura said, "has been immense" , with more people ordering through the application with variety of drink choices for the clients and convenient drivers who can deliver quickly.
"The industry is receptive to the business, most people prefer online deliveries, this is why you see most business are turning to e-commerce," he said.
While the business has accrued profits since May, he said the profits from the business are currently being re-invested in the company to increase its growth.
In the near future, the firm is planning to expand its services to Nakuru and Mombasa and also include the supply of drinking water to its clients.
Like any other e-commerce platform, Drinkup has experienced its fair of challenges, key among them is delayed deliveries, insufficient drivers and payment mode with many clients still preferring cash mode of payment which poses risk on transfer of the virus
"We are still learning, we are working to bring more drivers on board to increase the speed of delivery time," he added.
Being a multi-vendor platform which hosts various shops, Wagura pointed out that the firm conducts thorough background checks on the liquor shops to ensure they have valid liquor license, are compliant with law and abide by other necessary requirements to own such such a shop.
As part of his proposals, he urged the Government to further ease the ease of doing business especially on taxation noting that the planned imposition of taxes on e-commerce will push away many Small and Micro Enterprises (SMEs).
"When the ease of conducting business for online business is sabotaged, the ripple effect will be felt by those in the lower cadre in the chain including riders who rely on online deliveriEs to reap their benefits," he concluded.
Comments
comments