The pace at which the world is making technological advancements is remarkable.
From artificial intelligence, virtual reality, self driving cars and latest space explorations, the discoveries are purely breathtaking.
READ ALSO: Top Kenyan fashion blogs in close contest for BAKE Awards 2019
READ ALSO: BAKE Awards 2019: Food Blogs to whet your appetite as voting continues
However, catching up with all these developments is not a walk in the park since this field is massive.
Technology blogs have, however, managed to plug this challenge since they are always keen to keep readers abreast with what is trendy in the tech field.
These five sites were nominated in BAKE Awards 2019 for their contribution in the tech sector. They seek your vote to be crowned as most outstanding technology blogs in the country.
READ ALSO: BAKE Awards 2019: Business Blogs in need of your vote
TechTrendsKE briefs readers on latest trends in the tech and business sector, with most of its reporting focusing on Africa.
This blog won the African tech and gadgets blogs award 2018.
Among features that propelled it to this position is the sharp focus on products and service reviews.
Its an awesome platform to learn what gadgets are new in market and also getting important nuggets on cyber security.
READ ALSO: BAKE Awards 2019: 5 top Creative Writing Blogs seeking your vote
Tech-ish focuses mostly on opinions on tech, business, entrepreneurship, startups and product reviews.
It allows readers or tech savvy people to send responses or share their experiences with cool gadgets.
This blog goes a step further to brief readers on tech related events that are set to be convened in the country or beyond.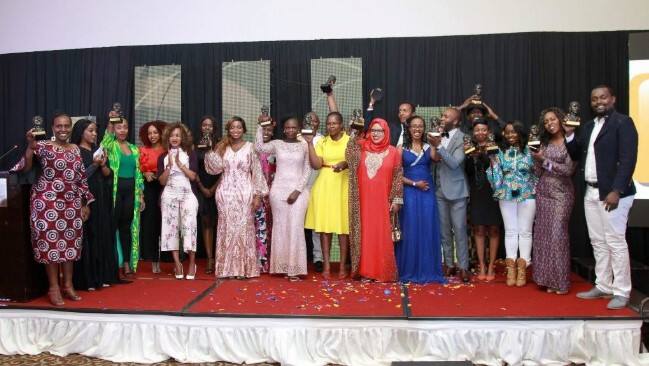 READ ALSO: BAKE Awards 2019: Video Blogs in quest of your vote and support
Android Kenya aims to bring the latest news from the Android world to you in a timely manner.
Its updated by Emmanuel Chenze who also prepares simple articles on how to fix or execute some procedures from computerised devices.
In its deals section, it updates readers on current market prices of various products for instance new phones.

READ ALSO: Bake Awards 2019: Social Issues and Active Citizenship blogs seeking your vote
Jeff Nali created this blog in 2014.
He provides much-needed technology advice on the trends, tech solutions on matters computers, smartphones, televisions and many more.
Nali makes it easy for his audience to learn about technology through tutorials on how to set up and use some of the software and hardware components.
READ ALSO: Bake Awards 2019: Education Blogs seeking your vote
This is one of the fastest growing tech sites focusing on various topics affecting the world of technology and business trends in Kenya and across the globe.
It was established in 2016 and has ventured in crafting well-detailed reviews, tutorials and comparisons.
The blogs ensure readers are able to make informed decisions before a purchase by availing information about specific products.
READ ALSO: BAKE Awards 2019: List of Topical Issues Blogs seeking your vote
Voting is set to be concluded on Friday, June 7 a week before winners are unveiled on Saturday, June 15.
To vote for the best blog click here.
{Sponsored}
Source: Tuko