5 grooming products every guy should own, according to the cofounder of a major skincare brand – Strategy – Pulselive.co.ke
Summer is officially over and winter is on its way once again — and that's bad news for your face.
Cold weather has the ability to suck the moisture from your skin, leaving it feeling dry and flaky. It also causes chapped lips.
With that in mind, it's more important than ever to have a proper skincare routine, especially if you work in the city.
To find out what guys should be doing with their skin every day, Business Insider spoke to the cofounder of Bulldog Skincare for Men, Simon Duffy.
Duffy told us that even in 2018, most guys aren't taking good enough care of their skin — even though the most basic routine takes just one minute.
We asked him which basic products every guy should own if they want to look after their skin properly. Scroll down to see what he said.
A moisturiser and a cleanser
This is the bread and butter of your skincare routine — if you really are strapped for time in the mornings, these two products will see you through.
A cleanser is just a face wash, but it's imperative to use it over soap or shower gel because it won't dry your face out as much.
"If you have time to brush your teeth in the morning before work and you have time to brush your teeth before bed then I think you have enough time to wash and moisturise your face in the morning and evening," Duffy says.
Duffy added that a lot of men avoid moisturising because they say they have oily skin — but that's no excuse. With the plethora of moisturisers now on the market, you can find ones catered for all skin types.
Face scrub
Not for every day, but great to scrub away the dirt and dead skin cells a couple of times a week.
However, Duffy is quick to add that you shouldn't just buy any face scrub. "I would really like to encourage readers to go for naturally formulated face scrubs," Duffy says, "and that's because you're dodging microbeads, which are going to be banned soon."
Microbeads are tiny pieces of plastic that don't dissolve in water and can be highly damaging to the environment when discharged into the world's waterways. Microbeads were banned in the UK at the start of 2018.
Lip balm
It's easy to forget your lips in your skincare routine but nobody wants chapped lips — "harder to kiss, too," Duffy adds.
A high-quality razor
However often you shave, men should always invest in a high-quality razor, Duffy says. "Nobody should be shaving with a cheap BIC or something like that."
It's also really important to change your blades regularly as failure to do so will result in blunt blades and an uncomfortable, hair-wrenching shave.
If you have a beard, Duffy advises finding a blade with a precision trimmer, "so you can get really neat lines."
He adds: "[Precision trimmers] will actually really help make something that might look quite scruffy look quite smart and you can accentuate the natural features of your face to the advantage of your look."
TENDER NO. 28/KBC/2020-2021 FENCING OF KENYA BROADCASTING CORPORATION'S PARCEL OF LAND IN NYALENDA (KISUMU). – KBC
Follow us on Social Media
Suluhu: Closer ties for Kenya and Tanzania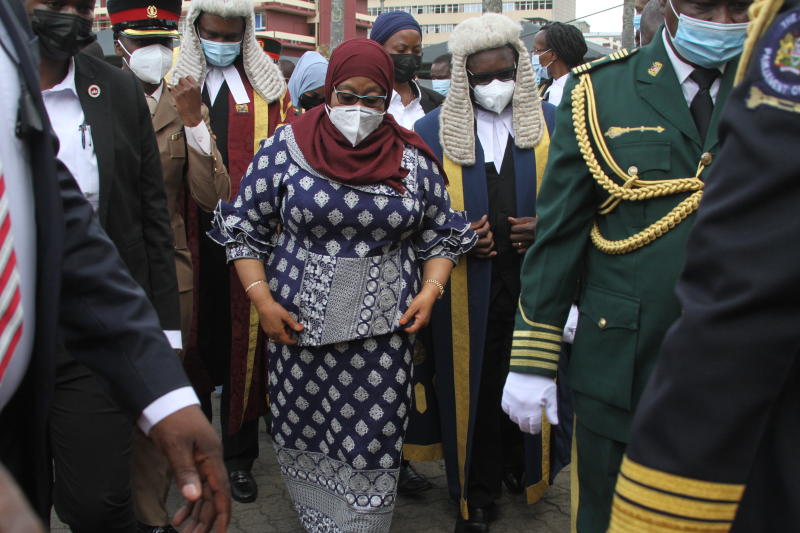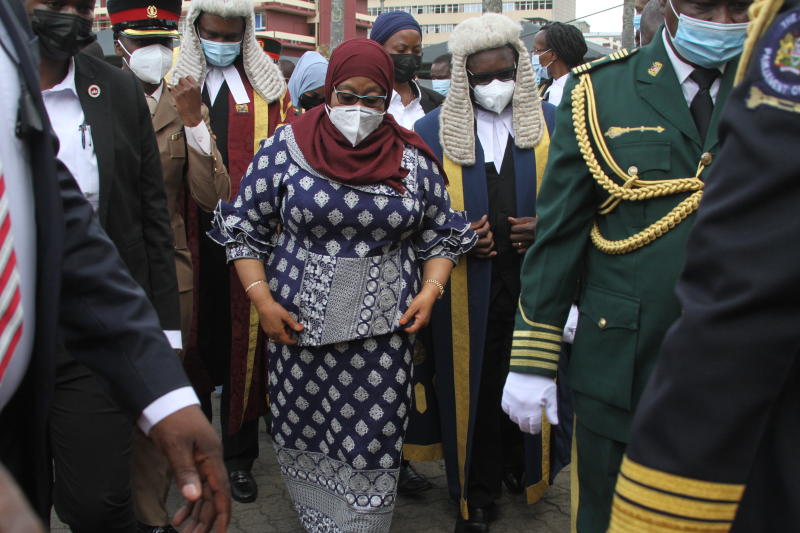 ?President Samia Suluhu's address to Parliament was a masterclass in charm, punctuated by periodic applause and stomping of feet by Kenyan lawmakers.
Covid-19 deaths, hospitalizations soar among youth in Americas – KBC
Hospitalizations and deaths of younger people are surging as the COVID-19 pandemic accelerates across Latin America and the Caribbean, Pan American Health Organization (PAHO) Director Carissa Etienne said on Wednesday.
"Adults of all ages – including young people – are becoming seriously ill. Many of them are dying," Etienne said at her daily press briefing as quoted in a PAHO release.
In Brazil, mortality rates doubled among those younger than 39, quadrupled among those in their 40s, and tripled for those in their 50s, between December 2020 and March 2021, she said.
"For much of the pandemic, our hospitals were filled with elderly COVID patients, many of whom had pre-existing conditions that made them more susceptible to severe disease," Etienne said. "But look around intensive care units across our region today. You'll see they're filled not only with elderly patients, but also with younger people."
Get breaking news on your Mobile as-it-happens. SMS 'NEWS' to 20153

Etienne urged hospitals in the region to increase the size of intensive care units (ICU) in anticipation that the trend will continue, while warning that expansion of ICUs cannot continue indefinitely.
As a result, she urged nations to double down on prevention measures such as lockdowns and facemasks.
Tell Us What You Think