12 hot new brands that millennials can't get enough of – Strategy – Pulselive.co.ke
Millennials are known for shopping around rather than sticking to one brand.
Their shopping habits have created an opportunity for emerging brands to enter the market.
In a recent survey conducted by Goldman Sachs and Conde Nast, a group of consumers between the ages of 13 and 34 were asked to list the new brands that they are hearing about or shopping at more now versus last year.
---
Millennials may have lots of good qualities, but brand loyalty isn't one of them.
This generation is known for their tendency to shop around, and the rise of e-commerce and mobile shopping has given them the necessary tools to do so.
While this may have created a tougher environment for legacy brands, it has also given more opportunity for newer brands to enter the market.
In an annual survey conducted by Goldman Sachs and Conde Nast called the Love List, a group of consumers between the ages of 13 and 34 were asked various questions about their shopping habits and preferred brands. 1,489 US consumers, as well as 1,174 Conde Nast "It Girls" (a group of Conde Nast readers who tend to be more affluent), were surveyed for the report.
In one question, shoppers were asked to name the fashion, athletic, or beauty/grooming brands that they have bought from or are hearing about today but weren't focused on last year. The results were then split out by established and emerging brands.
Here are the 12 up-and-coming brands highlighted by these consumers:
GlamGlow
Skincare brand GlamGlow was originally created for professionals working with celebrities in the entertainment industry. It is now available for purchase online and in stores such as Macy's, Nordstrom, and Sephora.
It's best known for its mud masks, which cost between $59 to $79, depending on size.
Fenty Beauty
Rihanna's beauty brand, Fenty, which is owned by the world's largest luxury retailer, LVMH, only launched in 2017 but is already making waves in the beauty industry. Its products range from $19 for a lipstick up to $38 for powders. The collection is currently sold online and in Sephora stores in the US.
According to WWD, in its first month of operation, sales at Fenty were five times higher than Kylie Cosmetics, the $800 million beauty company owned by Kylie Jenner.
Glossier
Operating almost exclusively online, Glossier is leading the way in beauty products. It has attracted more than $86 million in funding since founder Emily Weiss began selling beauty products in 2013. Revenues reportedly tripled from 2016 to 2017.
According to Bloomberg, the company sells one of its popular $16 "Boy Brow" eyebrow shapers every minute, accounting for an estimated $8 million in sales per year.
ColourPop
Known as "beauty that doesn't break the bank," ColourPop is an affordable makeup collection that sells lipsticks for as little as $5.50.
Fabletics
This digitally native athletics wear brand, which was co-founded by Kate Hudson in 2013, generates more than $300 million in annual revenue, a company spokesperson told CNBC in July.
It now has plans to open 75 more stores around the world, bringing its total to 100.
Fashion Nova
California-based label Fashion Nova is quickly becoming one of the most-talked-about brands on the internet. In 2017, it was one of the most-searched brands on Google, beating out well-known luxury brands such as Gucci and Louis Vuitton.
While the company actually started as a store, its success exploded when it launched on Instagram and was endorsed by celebrities like Cardi B. It now has over 13 million followers and posts new items several times a day.
The Ordinary
The Ordinary is a skincare brand that's known for its affordable but high-quality products. It has risen to success by becoming the brand of choice for beauty editors, Instagram influencers, and celebrities like Kim Kardashian West.
Its parent company, Deciem, is partly owned by Estée Lauder.
Milk Makeup
This 100% vegan beauty brand has shot to fame in just two years. The brand's success is partly down to the fact that it was started by the founders of Milk Studios, a creative agency that has locations in New York and Los Angeles and is known for its buzzy fashion events. This gave the brand a head start in reaching the fashion crowd.
It has a mix of skincare and makeup products. Its best-selling mascara costs $24.
IT Cosmetics
IT Cosmetics is a skincare and makeup brand that has been developed with plastic surgeons. The products are designed to target wrinkles, blemishes, and redness.
Its best-selling CC cream costs $38 and is available at Sephora.
Drunk Elephant
Drunk Elephant is a synthetic-free skincare range that was created by Tiffany Masterson, a consumer who found herself disillusioned by what was available in the industry.
Since launching in 2013, it has gained a cult following, and many of its products have become Sephora best-sellers. Its serums cost between $52 and $134.
Sunday Riley
Sunday Riley is a product formulator who set up her namesake brand after being frustrated by the selection of skincare products on the market.
Her products are designed to treat signs of aging, acne, dehydration, and dryness in the skin. They are currently sold through beauty companies such as Sephora and BirchBox and in department stores across the US.
Everlane
Direct-to-consumer brand Everlane, which prides itself on being transparent about its pricing and manufacturing, is quickly becoming one of millennials' favored brands.
While the company does not disclose sales numbers, according to Privco, a firm that analyzes private companies, Everlane hit $100 million in revenue in 2016. It was founded in 2010.
The brand now has two stores in the US, in New York and San Francisco.
Better living conditions for incarcerated children and women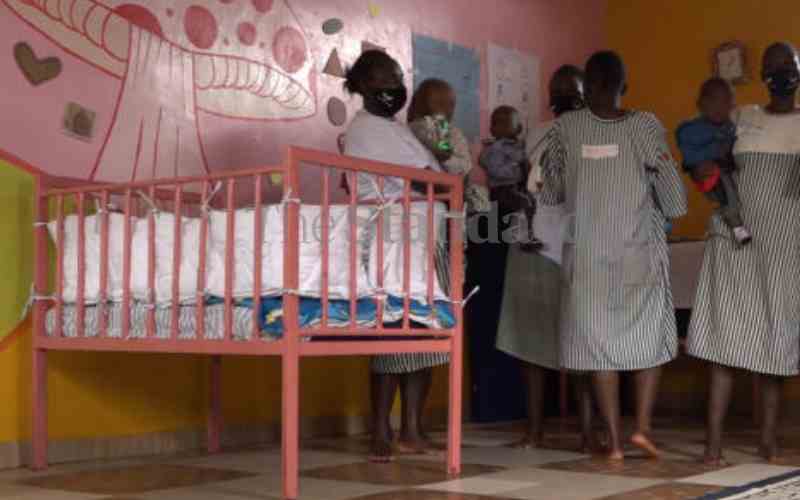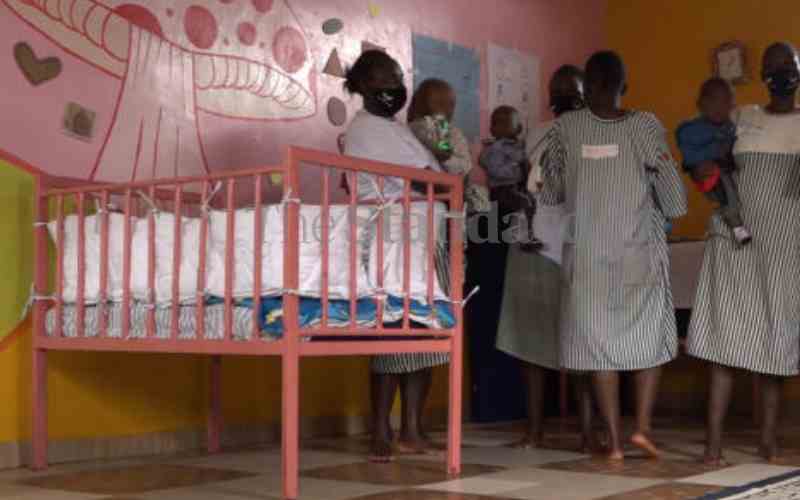 A day care center officially unveiled by Winnie Guchu, the CAS Ministry of interior and coordination. [Muriithi Mugo, Standard]
The prisons' service, in partnership with Faraja Foundation, has rolled out a rehabilitation programme for inmates.
The programme targets enhancing structures at the correctional facilities and making them friendlier to prison staff and inmates.
Jane Kuria, the CEO of Faraja Foundation, says the non-governmental organisation aims for successful reintegration of inmates to the community upon release from prison.
"Faraja Foundation wants to be remembered for supporting former convicts to reintegrate back to the community," Kuria noted.
She added that many ex-convicts had to start lives afresh after jail terms, hence the need to help them fill the gap in reintegrating with society.
Donating beds and other items was a way of helping inmates survive and get rehabilitated in preparation for their return to society, she added.
The foundation aims to distribute 2,160 beds to the 43 women prisons that hold about 2,615 inmates and 210 children accompanying them.
Daris Kangi the Officer in charge Embu women's prison (L) chats with Winnie Guchu, the CAS Ministry of interior and coordination at the newly unveiled daycare at the Prison. Through a partnership with Faraja Foundation, the Prisons service will also distribute 2160 beds to all Women Prisons across the country. May 13, 2021. [Muriithi Mugo,Standard]
Speaking during the unveiling of day-care built by Faraja at Embu Women's prison, Kuria said children jailed with their mothers did not deserve to undergo hardship.
Take a quick survey and help us improve our website!
Take a survey
David Bett, chair of Faraja Foundation, challenged stakeholders to consider a review of the open-door policy that will also see prison staff benefit more.
Winnie Guchu, the Ministry of Interior and Coordination CAS, said the government had targeted to have day-care centres in all women's prisons.
"Women convicted with children lacked caretakers of their children at home and this forced them to carry the babies along for the duration of their sentences," said Ms Guchu.
She said the children were innocent and that they had the right to a conducive environment for growth through the day-care centres.
"These children should have places for entertainment, playing as well as good sleeping areas," said Guchu.
She unveiled the day-care center and received 160 of 2,160 beds from the Faraja Foundation, destined for distribution in all the 43 women's prisons countrywide.
Also present was Commissioner of Prisons Wycliffe Ogallo. 
What you need to know about the Juja by-election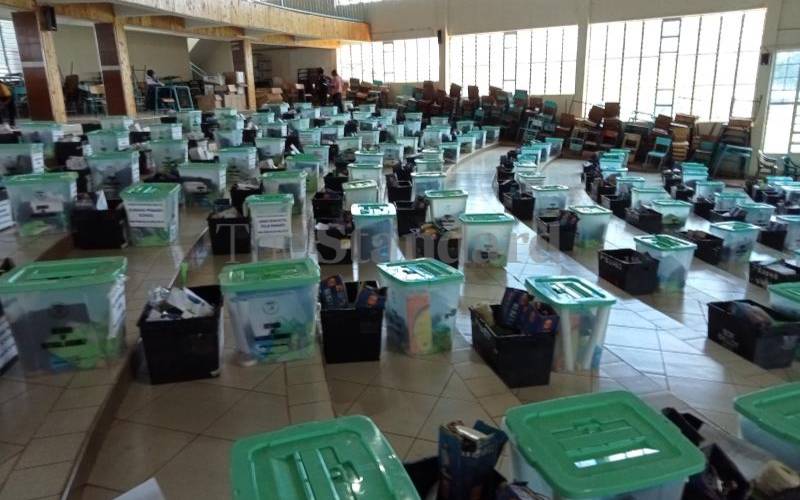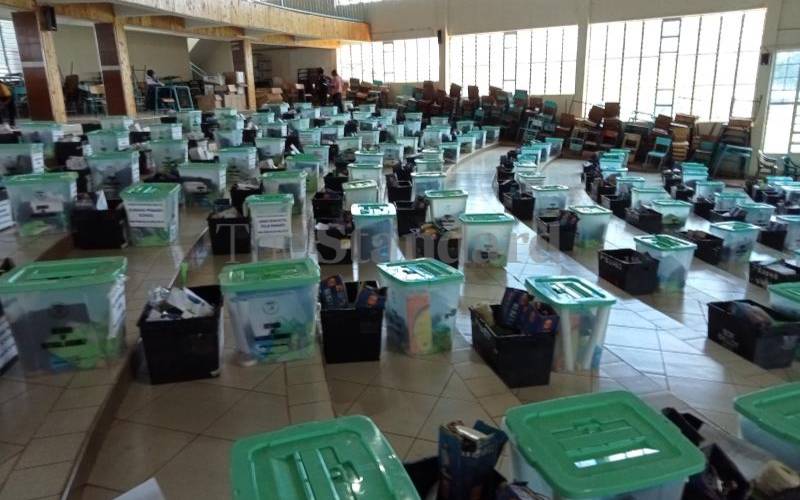 The late Juja MP Francis Waititu aka Wakapee.
The Juja parliamentary seat became vacant after MP Francis Waititu succumbed to brain cancer on February 22, 2021 at MP Shah Hospital.
Waititu was elected on a Jubilee ticket during the 2017 General Election. He garnered 66,190 votes.
According to IEBC, Juja constituency has 114,761 registered voters.
The 2017 General Election had an 80 per cent voter turn-out which saw 91,801 Kenyans casting their votes in the region.  
The by-election
On Tuesday, May 18, 2021, voters in the Juja constituency will head to the polls to elect their next member of parliament.
A total of eleven candidates will square it out in the mini poll.
Jubilee Party By-election Juja MP Nominee Susan Njeri Waititu during certificate issuance at the Party's Headquarters in Nairobi on Wednesday, March 24, 2021. [Boniface Okendo, Standard]
Main contenders
Take a quick survey and help us improve our website!
Take a survey
1. Waititu Susan Njeri – Jubilee Party
2. Ndung'u George Koimburi – Progressive Empowerment Party (PEP)
Others:
3. Mwangi Kariuki Chege – Independent
4. Kagera Eunice Wanjiru – The New Democrats (TND)
5. Kariuki Joseph Gichui –  Independent
6. Kariuki Rashid Iregi –  Independent
7. Marungo James Kariuki – Independent
8. Mburu John Njoroge – People's Party of Kenya (PPK)
9. Ndung'u Antony Kirori – Maendeleo Chap Chap Party (MCCP)
10. Ndung'u Kennedy Gachuma – National Liberal Party (NLP)
11. Zulu Julius Thiong'o – Independent
19-year-old boy charged with defiling girl three years younger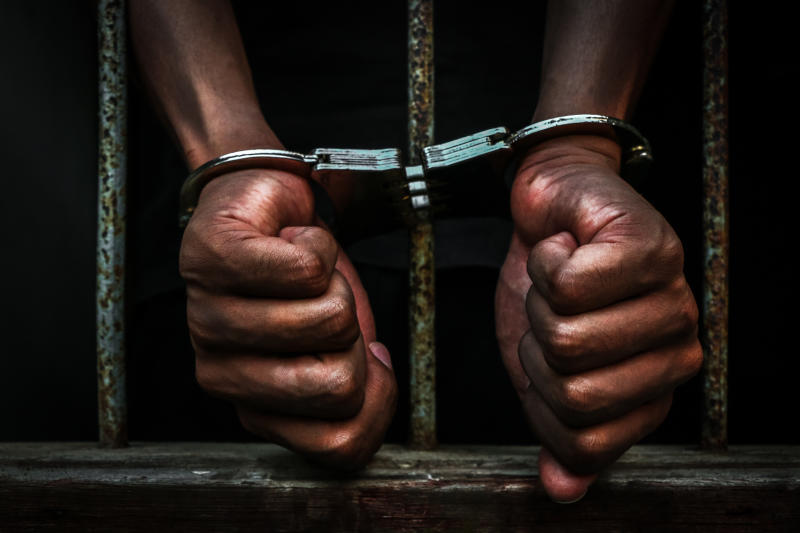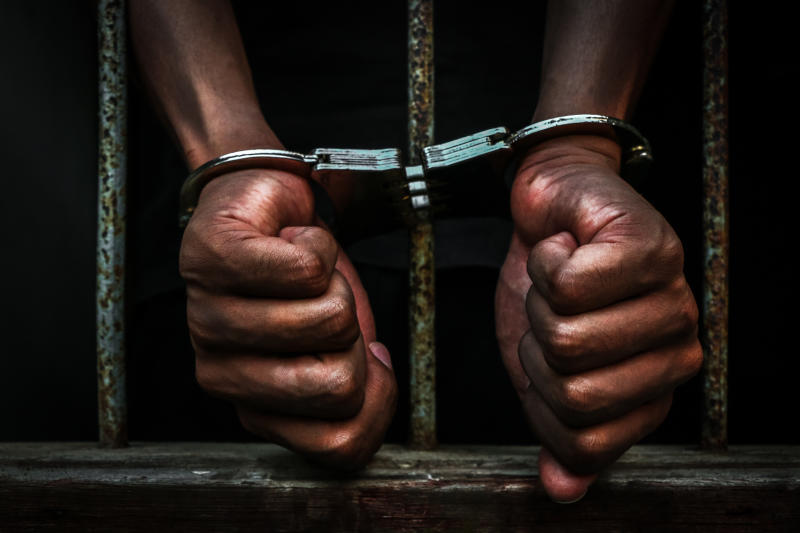 [Courtesy]
A 19-year-old teenager is in trouble with authorities for allegedly defiling a 16-year-old girl.
Tyson Ongaki has been charged before a Kisumu Chief Magistrate's court and accused of intentionally defiling the minor on various dates. The crime was allegedly committed in Bomet.
The teenager who appeared before Chief Magistrate Peter Gesora however denied the offence and has been released on a Sh100,000 bond.
The court heard that after committing the offense on diverse dates between March 26, 2021 and May 14, 2021, the teenager moved to Kisumu.
He has also been charged with committing an indecent act with a minor.
An investigating officer handling the matter told the court that the suspect was arrested in Kisumu.
The magistrate directed that the matter be heard on June 15, 2021.
Take a quick survey and help us improve our website!
Take a survey