10 Signs You're In A One-Sided Relationship, According To A Therapist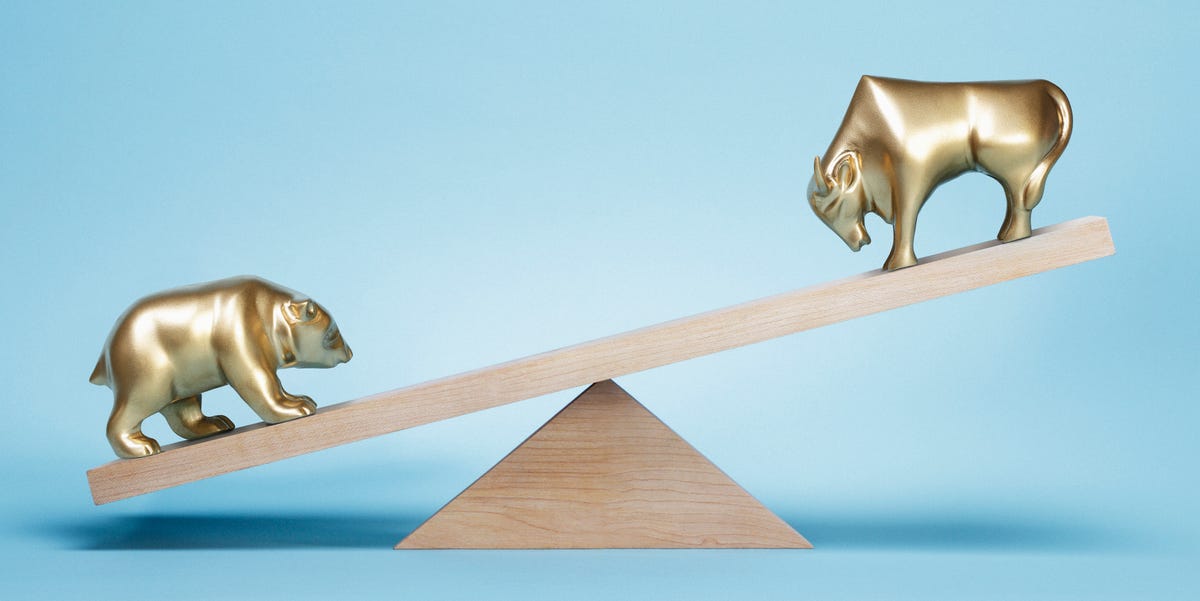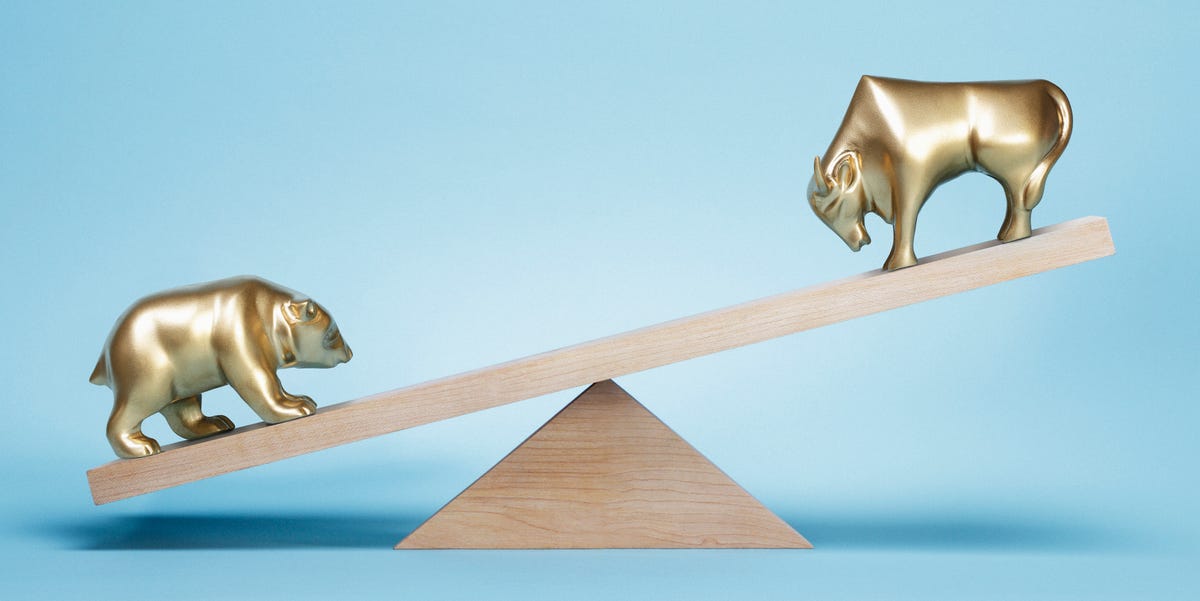 There are times in life when a relationship is so one-sided, you can just feel it. The high school best friend who stopped trying to hang with you once she got a boyfriend, the cat that hissed at you whenever you tried to hug it, the lab partner who bailed every time it was their turn to lead a project.
But other times, especially in the world of adult romantic relationships, things are lot—and I mean a lot—murkier. Sorry! I don't make the rules. The problem is that when two people come together, they each carry desires, expectations, and boundaries…and when any of those are mismatched or not clearly defined, chaos tends to ensue.
It's not your fault: When you really like (or love) someone, your brain can trick you in several ways. You might start overthinking everything they do or say (because you're nervous about losing them, and want to be prepared for that possibility). You might subconsciously ignore red flags (because you don't want to see them). Or you might do both, all while growing more and more attached to them (because, hi, hormones), leaving you wondering if you're much more invested in the relationship or situationship than they are.
I can't exactly fix that from behind my computer screen (again, sorry!), but I can help you identify the common signs of a one-sided relationship. And better than that, I can help you find your way out—whether that means finally getting to a more balanced place with this person…or without them. Either way, you can't lose.
1. You feel like you're the one always initiating plans.
In every relationship, there will be give-and-take that fluctuates over time—meaning, sometimes you might be putting in more effort, and other times they will be, depending on what's going on in your greater lives.
But let's say early into dating or a committed relationship, you're suddenly the one who is always reaching out for face time. It could be that they're not good about setting up plans in general…but it could also mean that they are less concerned with seeing you as you are with them. You have to decide if you're cool with either option.
2. You feel nervous about using words like relationship, boyfriend/girlfriend, etc.
If, deep down, you want to be able to introduce this person a certain way to your friends or throw out the R word in front of them but you're worried you could scare them off, listen to that feeling. That's your gut sensing that you're more interested and invested in them than they are in you.
3. You accommodate to their suppressed level of intimacy.
This one is a biggie, so pay attention. Early on, sometimes a person will point-blank tell you that they have some sort of trouble with intimacy. Maybe they're scarred from a past experience with a cheating ex, they're damaged by their parents' divorce, or they're still getting over a recent relationship. Whatever the case, you might digest that info as a form of intimacy, because they're sharing something personal with you. Try not to do that.
What often ends up happening is you start making accommodations around their barrier to intimacy, and you can become comfortable with that. But that's a one-sided relationship, because they are not worried about losing you over their intimacy issues —but you're now worried about losing them over how you respond to those issues. Not cool!
4. They aren't creating a "love map."
I love this term from psychologist John Gottman, one of the leading marriage and divorce researchers. A love map is how a significant other sees their person's inner world—their hopes, dreams, desires, fears, insecurities, experiences, memories…all the things that make them, well, them.
If the person you're seeing isn't trying to get to know the pieces on your mental chess board—something that evolves over time, so the effort should be a continuous process—that's a true sign of a one-sided relationship.
5. They show little interest in your life outside of them.
This one is sort of obvious, but a lot of folks, especially when they're excited about someone, don't pay attention to it. In the beginning, this may mean an interest in meeting your friends and family. After you've been together for a while, it may mean having a continued interest in being around those people or an awareness of what's going on in your life.
For example (because I love examples): It's their first day at a new job, so you cook them a special dinner and buy a bottle of champs to celebrate. On your first day, though, you get no more than a "Sooo, how was it?" Your partner doesn't need to do exactly what you did for them—a relationship should never be about checks and balances—but they should be doing the equivalent. Could they have picked you up from your new office? Could they have brought home flowers? Could they have done a little more to show you they're deeply invested in your goings-on? To at least one of those: yes.
J.Lo and A-Rod are definitely not in a one-sided relationship… Peep their timeline here:
6. You constantly have to make your plans fit into theirs.
Speaking of your world versus theirs, sometimes it comes down to, quite simply, how often you're working around their schedule. If they generally call the shots on what you'll do together, where, and when so that it's convenient for them—and they don't budge when you try to do the same—that's one-sided.
7. They cancel plans a lot.
Let's say you have plans to see a movie together Sunday afternoon, and you get a text Sunday morning saying that they didn't sleep well last night and are feeling a bit under the weather, so they need to reschedule. Sound familiar?
That in itself isn't a bad sign, but if you're really into this person, you know a cold isn't going to keep you from sitting in a movie theater with them. If they're super casual about dismissing plans with you over something flimsy, chances are, you're more invested in them than they are in you.
8. They use work as a reason to keep you at arm's length.
I get it: A person who is career-driven and motivated is sexy. But they know this! Which is why if they're often using work to avoid making definitive plans or justify bailing at the last second, they could be using their professional life as a crutch. It's hard to tell, but one clue: When they have free time, are they trying to spend it with you? If not, you're looking at, you guessed it, a one-sided situation.
9. You're always the one keeping the convo going.
Look, not everyone is a great texter or huge talker. That's totally fine! But if there's been a noticeable shift in their responsiveness—or they don't offer up face-to-face plans to communicate instead—you may be on uneven terrain.
10. There's little talk of the future from their end.
The goal in most relationships is to have a future together, right? So if you're thinking that way (good for you!), you're most likely going to express that at some point, either in the form of far-out plans (a wedding) or actual where-are-we-going (a.k.a. "DTR") conversations.
To be short and not so sweet, if someone avoids talking about the future with you, it's generally because they don't want to. Not because they don't see one, per se, but because they aren't quite ready to verbally address it yet. Again, that's totally fine. Though if you find yourself frequently wanting to have those talks or be their date for that 2020 wedding…it's safe to say things are one-sided, at least at the moment.
Here's what to do if you're in one-sided relationship:
So you mentally checked off some of the above signs? I feel for you. Now let's fix it.
The first thing to do is name the issue in a nonjudgmental way. For example: Think, This person doesn't seem to be as invested in me, rather than I'm an idiot for being so into this person who I'm clearly not good enough for.
Then, initiate a candid conversation about your observations—not accusations. You don't want to push them even further away because they're not living up to your standards or you're trying to guilt them into being closer to you. So phrase it this way: "I've noticed I'm usually the one to reach out for plans with you. I'm just wondering if that's because I'm more interested in seeing you, or if because you're just someone who appreciates when the other person initiates." This gives you a chance to learn why they're behaving the way they do, and they'll be more likely to tell you the truth when they don't feel attacked.
If their answer is that they just really enjoy the ease and comfort of having you initiate and plan dates, you can say something like, "That's great to know! I'd love it if you could be more reassuring when I invite you somewhere, just so I know we're still on the same page." But if their answer confirms what you were worried about—that they're they're just not feeling the same way you are—you get to decide if that's good enough for you.
If your worst fear in this is that they just aren't super interested in starting or continuing a serious, long-term relationship with you, and that's the answer you get, that doesn't make them a bad person. Try not to blame them for it. And definitely don't blame yourself. An answer you don't want is better than no answer.
But do make it clear that you're invested in yourself enough to not settle for less than what you want and deserve. You can't force someone to take a step forward, but you can decide to take a step back. It's completely your choice and it may depend on how strong of a connection you feel with this person, but at the end of the day, it's impossible to feel stable in a one-sided relationship. That's why it's called one-sided.
The power is yours to make the next move.
Singer speaks after attacking lover at WCB signee Zuchu's star-studded concert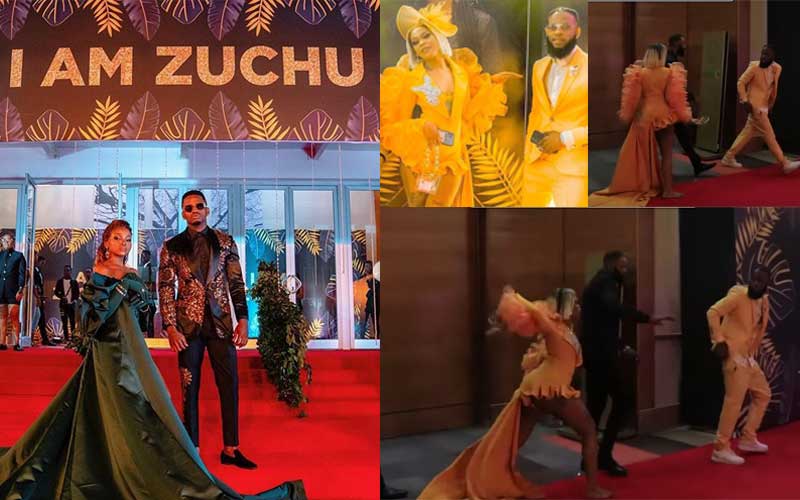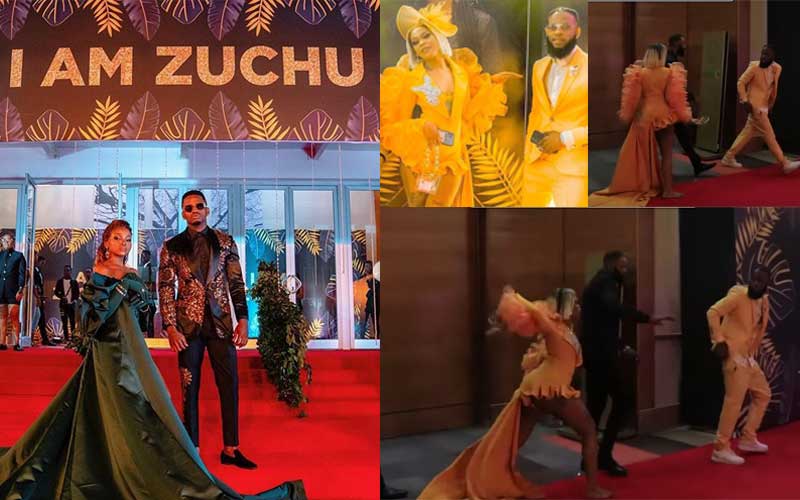 By Standard Entertainment



56 minutes ago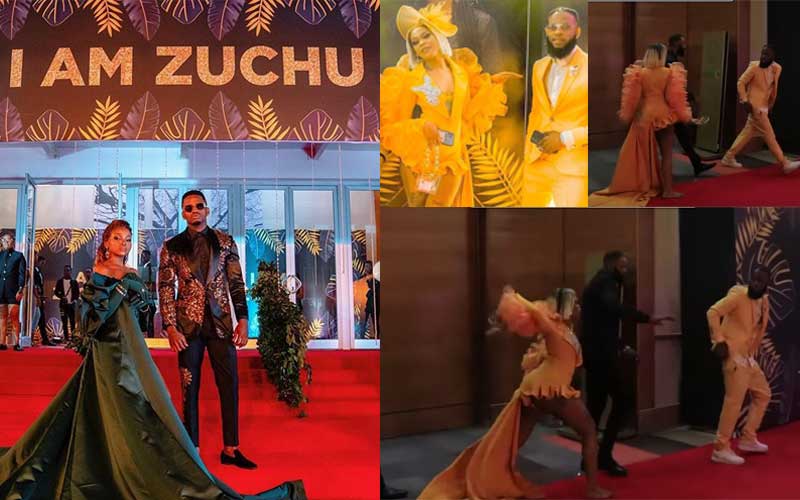 On 18 July, there was fanfare at the Mlimani City Hall in Dar es Salaam as WCB signee Zuchu held a thanksgiving concert months after her debut EP, I Am Zuchu. The event dubbed 'Ahsante Nashukuru' mainly featured performances by artistes from the WCB stable and attracted the whos-who in the Tanzanian entertainment and political scenes. 
READ ALSO: I'm not behind Diamond, Tanasha split- WCB's Zuchu sets record straight
However, singer Gigy Money who also performed made the headlines for the wrong reasons after getting into a scuffle with her lover during the much-publicised concert.
READ ALSO: I was bewitched by a friend – Gigy Money
Peaceful arrival, later chaos
Moments earlier, Gigy and her Nigerian man were seen arriving arm in arm at the event whose highlight featured Zuchu receiving a brand new car from WCB head honcho Diamond Platnumz. Donning matching outfits, the couple was spotted on the red carpet as the paparazzi scrambled to capture the moment.  However, all hell breaks loose later and viral videos depict the visibly angered Nigerian arguing with a bouncer at the entrance. After a tense confrontation, Gigy's man is seen being led by the screaming bouncer towards the exit. Shortly after, a similarly irritated Gigy emerges and follows the pair.
"Gigy! Wewe Gigy wewe!" a woman in the background is heard dissuading the singer from pursuing them but the singer pays no heed and heads for the pair.
"You want to beat me?" the boyfriend is heard asking an approaching Gigy as the bouncer acts as a barrier between them. The bouncer manages to steer the incensed man towards the exit as Gigy follows behind, hurling obscenities.
READ ALSO: I will get a baby with your eldest son – Gigy Money warns Zari
At some point, a barefoot Gigy turns into a sprint before throwing one of her shoes which hits the man who then responds with an insult. Another bouncer finally intervenes and the two are separated. Gigy then asks for her vehicle so she can head home before warning the press against sharing videos of the incident.
Addresses incident
Though the cause of their tiff is still unknown Gigy later made reference to the shocking incident in a social media post, hinting that alcohol had a part to play in the fracas.  In another post, Gigy shared a photo alongside her estranged lover writing: "My mad man looked handsome before his demons arose and mine arose too."
'Running over Ali Kiba'
Gigy is not new controversy and recently said she'd run over her ex, singer Ali Kiba for breaking her heart.
"I will knock all of them down, I mean I will kill them. In fact, I will flatten them like chapatis. The first person I will knock down and kill is Ali Kiba.  Actually, I don't need a weak car, I need a Fuso so that when I knock him down I will be sure he doesn't survive," Gigy told Ayo TV.
READ ALSO: Gigy Money under fire for dirty-dancing with married singer
Dating Kiba brothers
Gigy had in the past admitted to dating both Ali Kiba and his younger brother, Abdu Kiba. She solely laid the blame on Chekecha singer for pursuing her despite knowing that she'd been with his younger brother. Abdu expressed being heartbroken after learning the two had a fling, prompting him to marry.
"I was very hurt on hearing that Ali was dating Gigy Money because I dated her first before she became famous. But it's alleged that Ali didn't know. It hurt me for a while till when I married," said Abdu.
Defunct Nairobi County Council  Nurses Go On Strike, Citing Discrimination By The Government
Why Jahmby Kokai is happy her TV anchor dream never came true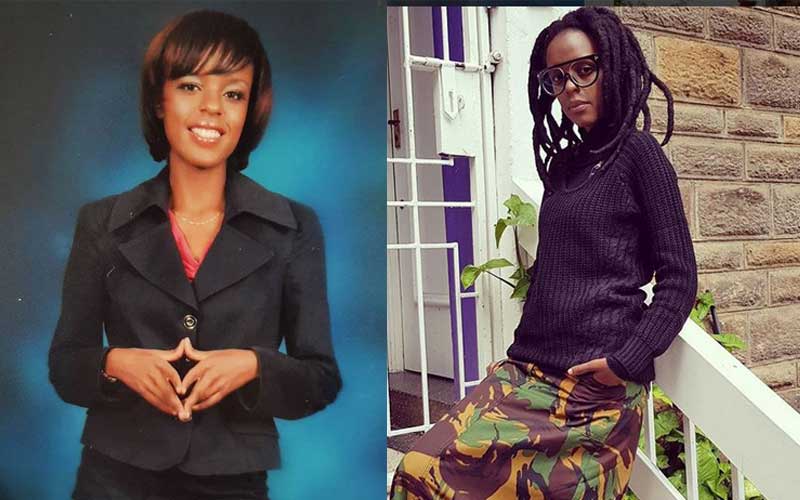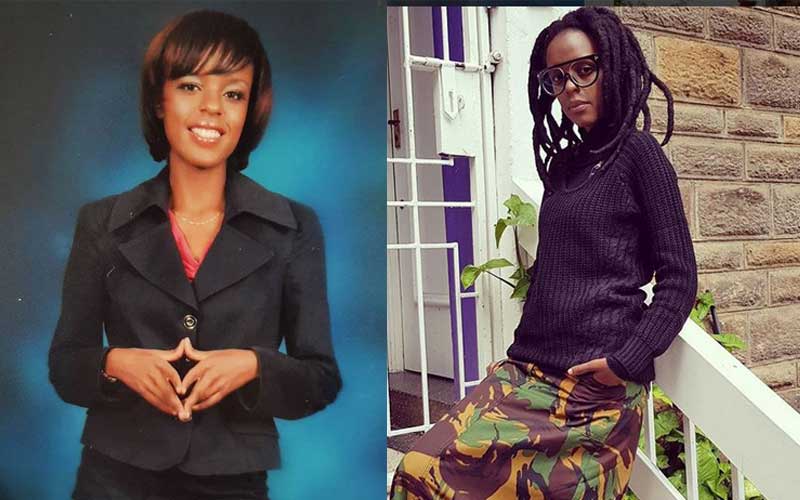 By Diana Anyango



37 minutes ago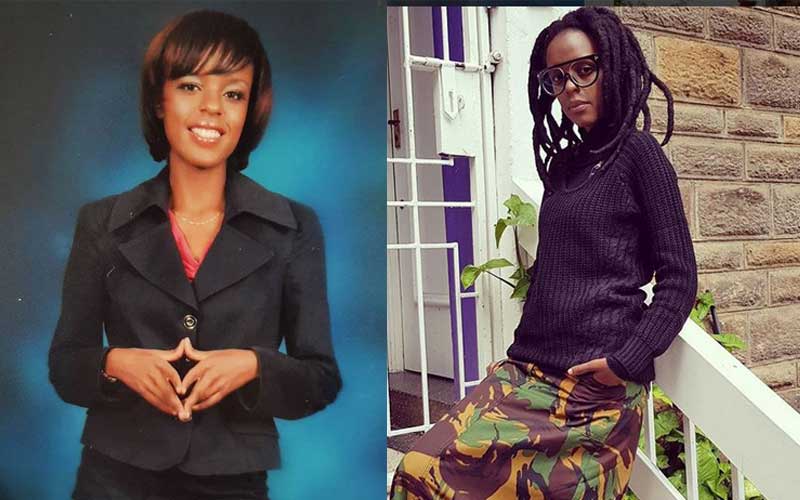 Popular media personality Jahmby Koikai narrated how her first attempt at auditioning as a TV host backfired and she was sent home on the first day of the audition. Reliving her prime days, Jahmby narrated how she was determined to follow her dream of becoming a news anchor after completing her degree.
"There was a reality show that was running on one major TV channel here in Kenya, searching for the next top news anchor. I've always had the knack for news. At the time, I was working at Metro FM. Walked to my boss and asked him if he was ok with me participating in this competition. He agreed to it.
"Auditions were at Film Studios. The queue stretched all the way to the showground. I was at the back kabisa. Imagine 300 people before you. Then we got the briefing paper and it indicated, 'no persons with experience in a media house allowed to participate in this audition'. Mimi Jahmby Koikai, nirudi home after watu 300 kukuwa mbele yangu?" she posed.
READ ALSO: Jahmby Koikai back in Kenya after a year of treatment abroad
According to the endometriosis survivor, she went ahead to audition for the position despite the warning and was the first contestant to be sent packing.
"So I stayed in line until I got to the audition room. The judges were a few people I was in campus with. I felt a wave of despair. Like I'm here auditioning, yet my classmates will be judging me? I did my thing and I was considered. We got into the house and we were assigned to different groups. I was the group leader and we won the challenge. Later that evening, we were driven back to Film Studios for a briefing. The presenter of the show said some of us have to go home.
"My name was called out first amongst other great people. We were dropped home. I cried. It felt like I'd lost such a great opportunity. My mom and late grandma were so sad cos they loved to watch me do the news," she narrated.
READ ALSO: Why I'm walking around with a mask- Jahmby Koikai
Second audition
Later, Jahmby auditioned for another TV opportunity only to miss out as well.
"Then came another opportunity over 10 years ago, I saw a TV ad and decided to apply for the news anchor position. I didn't get the job."
However, due to endometriosis, Jahmby was forced to put her dreams on hold and concentrate on getting better. According to her, it is as though God had better plans for her and is grateful to not have gotten the jobs.
"I battled severe endometriosis in silence for over 19 years. I think of how engaging the newsroom is and I'm grateful I wasn't in that space. I'd have utilized all my sick-leaves and off-days and just declared redundant."